Don't-Miss Stories
Beauty is in the eye of the beholder? Yeah, right. Take a look at 12 of the most unsightly portable PCs ever created (plus one bonus pick).
Highlights from Japan and the CEATEC Show
Here's a handful of the eye-catching products and technologies on display at the CEATEC consumer electronics show in Tokyo and in shops in Akihabara, Tokyo's technology center.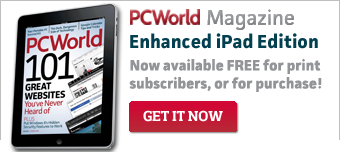 Featured Brands
Deals & Coupons »

Upgrade Your Business »