Don't-Miss Stories
Up Close with iOS 5: Game Center
Apple introduced Game Center to the iOS platform about a year ago, and while 67 million people have signed up for the service, it hasn't always been as useful as it could be. iOS 5 looks to change that by making it easier to find both friends and games via Game Center.
Macworld's look at the major changes iOS 5 introduces continues with iMessage, a way to send text, picture, and video messages to other iOS devices users without racking up SMS/MMS charges.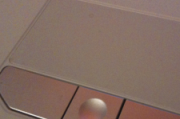 Denon AH-C560R in-ear headphones
Just about anyone would enjoy the AH-C560R. Its audio detail is good without brightness or harshness, and the overall balance is good enough that the slight emphasis on lower frequencies won't offend most listeners.