Don't-Miss Stories
Google's Nexus One Warms Up to AT&T 3G
The AT&T-friendly Nexus One is currently the coolest Android phone that'll run on that carrier — and it almost rivals the iPhone for general sex appeal.
CeBIT 2010: Mega Tech Show, Day One
CeBIT is Europe's biggest tech confab running from March 2 to 6. Here is a look at some of the first products and sights from the show floor.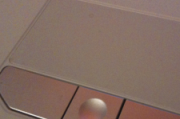 Save big on a Sony DSLR, a features-packed Magellan GPS, an unlocked Nokia Smartphone, and more.
Featured Brands

Upgrade Your Business »