Now Playing:
Vizio Showroom - CES 2013
Jan 7, 2013 8:48 PM
Recent and Recommended Videos
Astronaut controls robot on Earth from the ISS
An astronaut aboard the International Space Station used an extraterrestrial remote control system on Friday to maneuver a robot rover at NASA's Ames Research Center in Silicon Valley.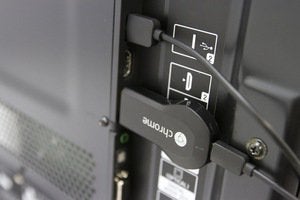 Verizon takes the wraps off a trio of Droid smartphones
Motorola's popular Droid family of phones has three new additions, highlighted by the Droid Maxx -- a 4G LTE phone powered by a battery promising 48 hours of use. On Tuesday, Verizon showed off two other Droids, the Ultra and Mini, which go on sale with the Maxx on August 20.