Now Playing:
Combat Creatures Attacknids - CES 2013
Jan 11, 2013 12:20 PM
You know what's hard to do? Stand out at CES, a several-mile wide convention area filled with loud noises and seizure-friendly visuals. Combat Creatures did just that, though, with their big arachnid legs, ultra-old-school sound effects, and refreshingly physical robot combat. Imagine taking Battlebots and throwing it in your living room.Combat Creatures Attacknids - CES 2013
Read the related article:
U.K.'s rock 'em sock 'em robots—Combat Creatures—come to the U.S. this fall (video)
Recent and Recommended Videos
Tech firms squirm over their role in Prism surveillance
The disclosures about the NSA's massive global surveillance by former tech worker Edward Snowden is hitting the U.S. tech industry hard as companies continue to try to explain their involvement in the data-collection program.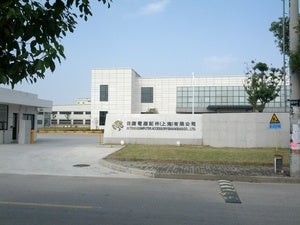 Astronaut controls robot on Earth from the ISS
An astronaut aboard the International Space Station used an extraterrestrial remote control system on Friday to maneuver a robot rover at NASA's Ames Research Center in Silicon Valley.