Now Playing:
Goal line technology helps referees make the right call
Jul 24, 2013 11:57 AM -
Using an array of high speed cameras pointed at the goal, referees will be able to get a notification of a scoring kick to a wrist watch.
Recent and Recommended Videos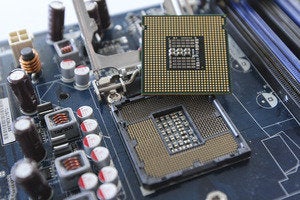 Heat it, bend it, slam it and the latest gadget glass won't break
Pity the glass on the front of your smartphone. It typically gets subjected to a lot of abuse through its life and sometimes even shatters if the forces are too much. But glass manufacturers are continually pushing the boundaries of what's possible with the material, and some of the latest gadget glass is on show this week by Nippon Electric Glass at the Ceatec 2013 expo.