Now Playing:
Hands on with Sony's Cybershot QX10 lens camera
Sep 5, 2013 9:39 AM
If you're looking for a way to take better pictures with your smartphone, Sony's new QX10 and QX100 lens cameras might be for you. Announced at this year's IFA, they are interesting gadgets.
Read the related article:
Hands on with Sony's QX10 lens camera
Recent and Recommended Videos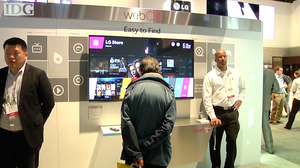 Featured at last week's CES show, LG's webOS televisions aggregate live and on-demand content into a single, easy to navigate interface.