Laptops make excellent mobile machines, but tablets offer a point-and-play functionality that makes them ideal for enjoying content on the go. But with a two-in-one laptop like the HP x360, you can enjoy the best of both worlds. During our Refurbished Event, you can save 14% off an HP x360 from 2013, dropping the price to just $229.99.
Don't let the model year fool you. This laptop comes packed with a dual-core Intel Pentium processor, 8GB of memory, and Intel HD graphics to power your day-to-day web browsing and media consumption needs. Plus, you'll get 128GB of SSD storage, which should be plenty for all your programs and project files.
This HP x360 earned a grade "A" refurbished rating, meaning it should arrive in near-mint condition with next to no blemishes. In fact, verified customer Jason K. was pleased with his unit's condition. He shared, "You would never know it is refurbished, the unit is pristine. Fast. Plenty of storage for my needs. Arrived very quickly and was very well packaged."
A convertible laptop can give you the workhorse features of an ultralight notebook and the casual friendliness of a tablet. From September 17 to 30, you can purchase a refurbished 2013 HP x360 33 G1 EE for just $229.99. No coupon necessary!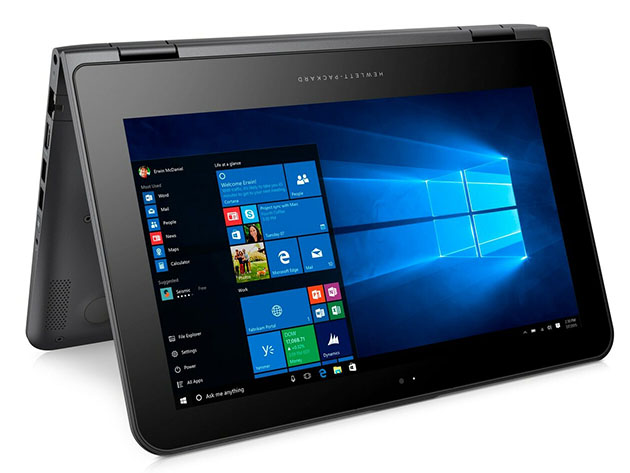 HP x360 33 G1 EE 11.6″ ProBook Intel Pentium N4200, 128GB SSD – Black (Refurbished) – $229.99
Prices subject to change.