Fall may be just around the corner, but the cool weather won't last forever. Before you know it, it'll be summer again, and unless you have central air or living in a colder climate, you'll want to be prepared for oncoming heat waves. This 8,000 BTU Toshiba air conditioner can keep things chilly when the temperatures rise, and it's on sale now for $279.
With this portable Toshiba AC, you can blast up to 6,000 BTU of cooling and dehumidify an area of up to 400 square feet. The AC features a four-wheel design, allowing you to wheel it from the living room to your home office. You can control the temperature with the AC's LED thermostat or use the included LCD remote control.
This factory refurbished AC has been professionally restored by a Toshiba-approved vendor, so you'll essentially get a brand-new product at a major discount. Toshiba even provides peace of mind with a one-year warranty.
Stay frosty all year round with the Toshiba Portable Air Conditioner, available now for $279, down from $339.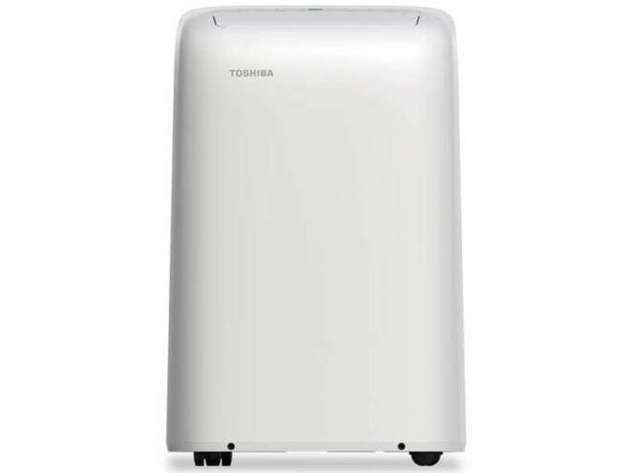 Toshiba 8,000 BTU (6,000 BTU DOE) Portable Air Conditioner – Factory Refurbished – $279
Prices subject to change.