Web Stars: Best of the Web
Media Players
Quintessential Player
www.quinnware.com
The ultimate customizable, universal, ad-free media player, this one can play (and record) Real, Shoutcast, and Windows Media streams, as well as almost every audio or video file format. Just download the right plug-in for the task.
JetAudio
www.jetaudio.com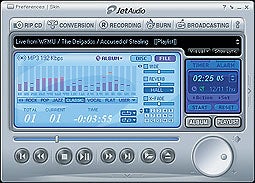 Aside from being able to rip and play MP3, OGG, and WMA files, JetAudio delivers built-in CD burning, streamed audio broadcasting, and a timer to start or stop playback or recording.
Shop Tech Products at Amazon