Printers for Every Purpose
Inkjet printers have evolved: Though all-purpose models are still going strong, newer types now fill specialized niches and do particular tasks well. For this story, in addition to examining general-purpose and photo-optimized inkjets--which we review regularly in the Top 100--we looked at a handful of very small mobile printers that are designed to be taken on the road, as well as at snapshot printers built to churn out photo prints no larger than 4 by 6 inches. In each category we evaluated the printers' speed, print quality, features, and ink costs to help you find your perfect match.
The Inkjet Smorgasbord: A Variety of Printers Compared (chart)
General-Purpose Printers
If you print documents, drawings, and Web pages as often as you print photos, a garden-variety inkjet printer is for you. But don't feel like you're compromising on print quality by going general-purpose: Some of the models in this category produced great-looking photographs in addition to fine text. They tend to be fast at generating text pages and less speedy at printing glossy photos. On the whole, their ink costs for color graphics are lower than those of photo printers, too.
Editor's Pick: Snappy print speeds, separate black inks for text and graphics, and fine print quality make the Canon i860 the best all-around choice.
Canon i455 Desktop Photo Printer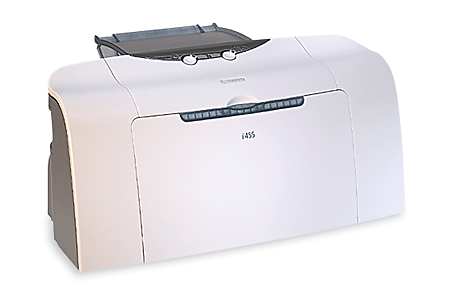 Though "photo printer" is part of its name, we group Canon's $80 i455 with general-purpose printers, for two reasons: First, it uses four inks, rather than the six or seven that most photo printers employ. Second, it does a fine job with text and plain-paper graphics, as well as with photos. In PC World's photo printing tests, the i455 printed top-quality glossies in both gray scale and color. The gray-scale photos showed good detail and smooth shading, and the superbly detailed color photos possessed natural-looking textures and colors.
The i455 printed text at 5.3 pages per minute and produced crisp letterforms. It printed narrow parallel lines distinctly, a rarity among inkjet models. The i455's paper trays are unusually sturdy. On the downside, the i455 has no memory card slots, and no LCD. But it does have a port for connecting to a PictBridge-enabled camera.
Upshot: For very good all-purpose printing plus great photo output, the i455 is a bargain--as long as you don't need memory card slots.
Shop Tech Products at Amazon