External SATA Drives Provide Top-Notch Speed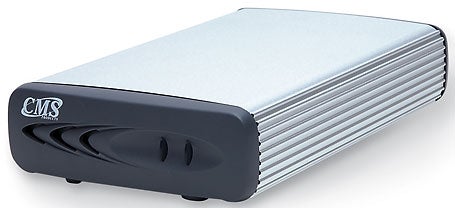 Some speedy newcomers grace this month's chart, which is split between internal-SATA and external hard drives.
Both newly tested internal drives made the list. Western Digital's 400GB WD Caviar SE16 was the top performer. CMS's 400GB Velocity Series Removable SATA Backup System (a rebranded Western Digital drive) comes with removable guide rails, which allow you to place it in a 5.25-inch externally accessible drive bay for security and disaster recovery purposes.
The two top performers in the external list are CMS and LaCie external SATA drives. Iomega's 400GB Triple Interface has the most versatile connection options (USB 2.0 and FireWire 400 and 800). Our test methodology differs for internal and external models, so test times are not comparable between categories.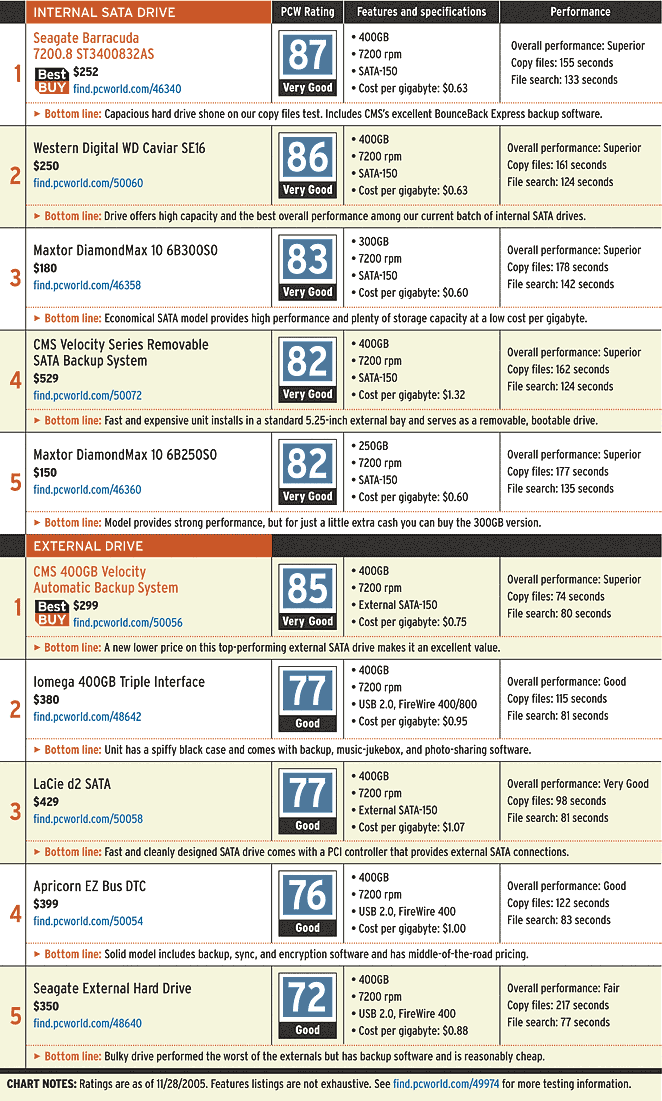 Shop Tech Products at Amazon