New Intel Core 2 Duo Systems Reach Top Ranks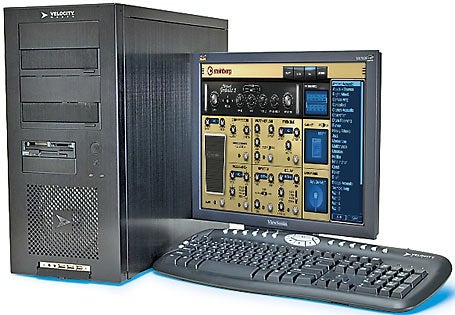 Intel's new Core 2 Duo processors are shaking things up on both sides of our Top 10 Desktop PCs chart this month.
Four of the five systems we tested that are powered by Core 2 Duo processors made the cut: two models from Dell; and our new Best Buys, CyberPower's Gamer Infinity SLI Ultra in the power category and Velocity Micro's Vector GX Campus Edition among value PCs. The fifth Core 2 Duo model, ABS's Ultimate X9, logged the highest performance ever on our WorldBench 5 tests, with a score of 181, but it missed the chart due to design flaws.
Micro Express's new Athlon 64\0x2013based MicroFlex 60B wins a spot on the power list, too, while the value category hosts new models from eMachines, CyberPower, and Shuttle.
Find the Very Latest Desktop PC Charts
Click on the links below for the latest online power or value desktop PC rankings or for a comprehensive list of all desktop PCs we've tested.
Top Power Desktop PCs From the October 2006 Issue of PC World Magazine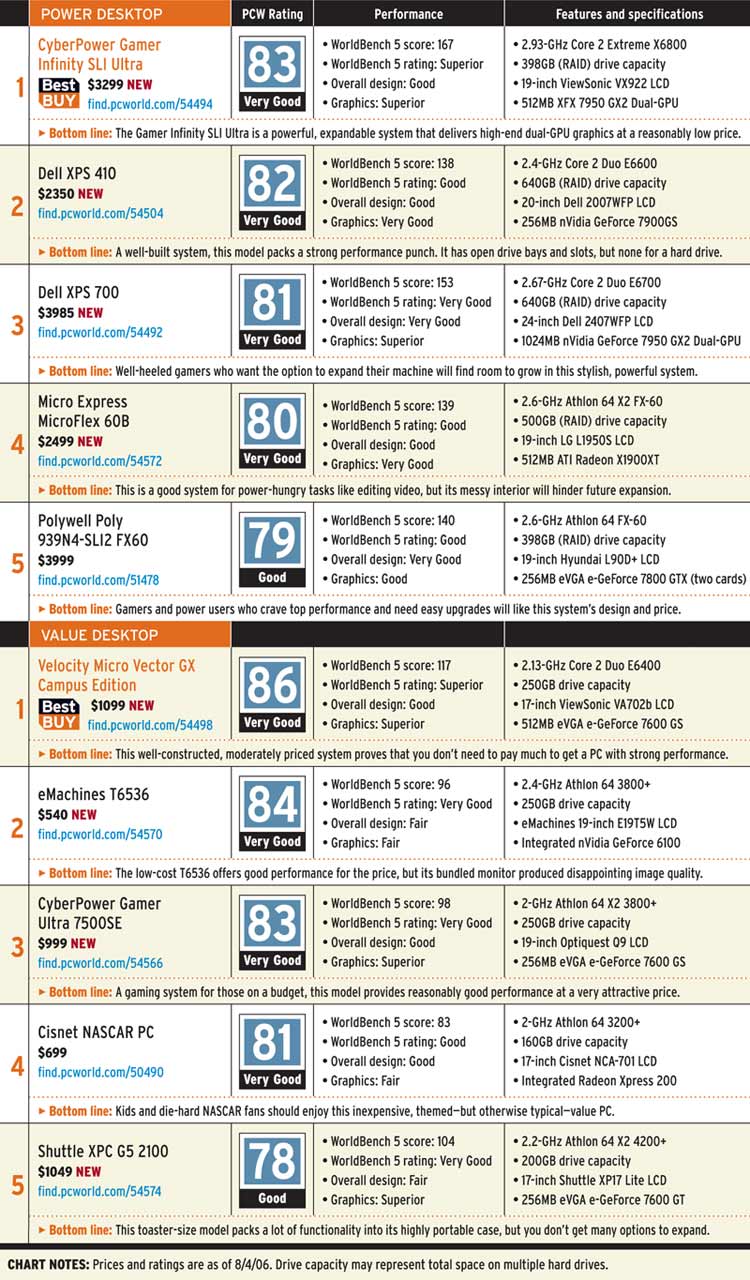 Shop Tech Products at Amazon