Everything You Need to Know About Windows Vista
Multimedia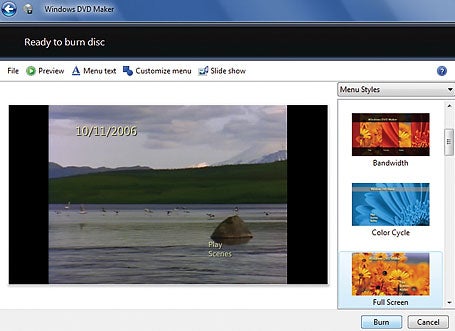 Windows Vista's multimedia capabilities are only moderately more advanced than Windows XP's. Windows Media Center is no longer a separate edition; its features are built into Vista Home Premium and Ultimate. Windows Movie Maker sports a much-improved interface.
The new Windows DVD Maker makes creating self-playing DVDs with movies and pictures exceedingly easy. But if you're serious about burning DVDs, you'll still want a third-party program. For example, DVD Maker can't import QuickTime files, something most third-party apps do.
Similarly, the new Windows Photo Gallery offers easy-to-use tools for organizing, printing, e-mailing, burning, or making a movie from pictures and photos. Simple tools for adjusting color and exposure, fixing red-eye, and the like won't replace your favorite photo editing program; but as a free add-in, the Photo Gallery is good enough.
Shop Tech Products at Amazon