WebShopper
15 Oddball Gift Sites
Books, ties, shirts, sweaters...you went to the mall at the last minute, didn't you? This year, don't get caught buying the same old bland gifts out of desperation. You can find loads of unusual and entertaining items online--if you know where to look. We surveyed the Web for cool and unique stuff. Following are our 15 favorites.
Geek Bling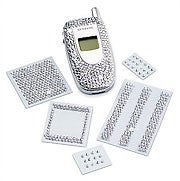 In addition to offering a Duct Tape wallet and tie, not to mention T-shirts with geeky designs (such as a circuit board), ComputerGear now offers do-it-yourself bling. The kit includes crystals with adhesive backing so you can stick them on your cell phone, MP3 player, or any other device. Now you're looking fabulous...
Geek Toys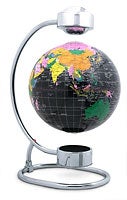 ThinkGeek carries a variety of nerdy gifts, including Star Wars light sabers, a hydrogen-powered model car, and an ant farm that's filled with edible gel and lit with blue LED lights. The site has something for every room in the house, including a titanium spork, a USB beverage cooler, and a shower curtain that displays the periodic table. Pictured is the electromagnetic levitating desk globe.
Sci-Fi Action Figures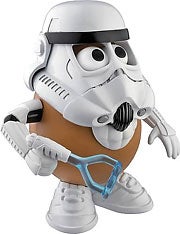 Entertainment Earth specializes in action figures and other adventurous gifts, including prop replicas like the Star Trek phaser. Humorous spins on Star Wars include the Spud Trooper Mr. Potato Head. But sci-fi isn't the site's only shtick. If your difficult-to-please gift recipient isn't a Trekkie, try the talking action figure of a South Park character.
Shop Tech Products at Amazon