The Top 15 Wackiest USB Devices
Computing in a Winter Wonderland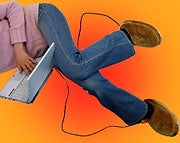 Is your home office stuck in the coldest room in the house? Thanko's USB Warmer Slippers will keep your tootsies toasty during the winter months. Each slipper comes with its own USB cable, on/off switch, and temperature control. Just be careful when you get up for your coffee break: If you keep the slippers on, either you or the computer will end up on the floor.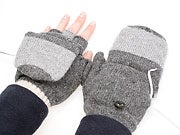 Meanwhile, your hands are shivering...unless you consider a pair of open-fingered USB Heating Gloves (for men; check out the USB G-Gloves for women). As with the Warmer Slippers, each glove has its own cable, power switch, and temperature control. You can pull the mitten tops over for all-around comfort, though your typing may resemble 'qo#$@ovga;klf'.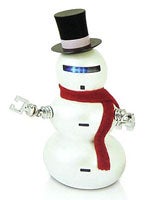 No carrot noses or coal eyes here: The menacing USB Snowbot's most distinctive feature is a scanning light that reminds me of Battlestar Galactica's Cylons--and not the slinky, well-dressed ones. Switch the scanning light to blue or red depending on whose side you're on.
Shop Tech Products at Amazon