The Top 15 Wackiest USB Devices
Practical Peripherals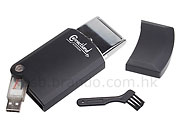 It's deadline-crunch time at the office and you've been living in your cubicle for three days, finding creative ways to make five-course meals from the vending machine offerings. At least you can look sharp: Keep this rechargeable shaver plugged into your USB port while you're sleeping under your desk, and you can zap that five o'clock shadow before the boss rolls in.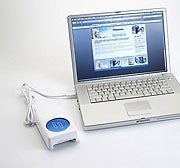 When you get into the gaming/coding/on-the-job-YouTubing zone, it's easy to forget about your nice cold drink. Stop forcing yourself to drink tepid Red Bull, and keep your beverages at the right temperature: Just plug in the USB Beverage Chiller, a cold-plate that drops the drink's temperature to 45 degrees Fahrenheit.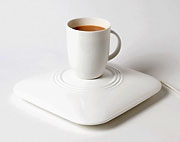 If you're more of a hot-coffee type, you can go with a cup warmer instead. Impress your friends and coworkers with your impeccable taste by opting for the fancy T-Light, which is made of bone china, and also glows while it's in use.
Here's a different take on convergence: This USB Mug Warmer and Hub not only keeps your drink at 176 degrees F, it also comes with a four-port USB hub built into its base. The USB 1.1 ports manage only a poky 12 megabits per second--but no one said convenience comes without a price. That had better be some excellent coffee.
Shop Tech Products at Amazon