New Network-Ready Color Lasers From $350
Each of the color laser printers on this month's chart, including our Best Buy, the $400 Oki Printing Solutions C3400n, can be attached to a network. Though the C3400n delivers high text quality and fast color printing speeds, its operating costs are on the high side. (Our online reviews provide details about each printer's ongoing costs.) Konica Minolta's new Magicolor 2530DL sells for $399, about the same as the Oki, but it prints a bit more slowly.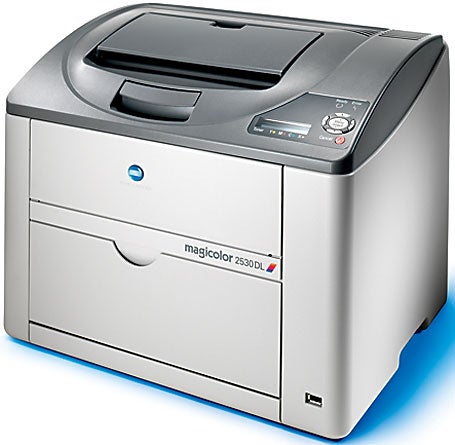 The number three Lexmark C500n and Samsung's debuting CLP-300N (in fifth place) both cost about $350. And to think we imagined color laser prices couldn't go any lower.
With prices falling across the board, you might consider Lexmark's C530dn at number four; it costs $499 but includes a duplexer at that price.
Danny Allen
Find the Very Latest Color Laser Printer Charts
Click on the links below for the latest online color laser printer rankings or a comprehensive list of all printers we've tested.
Top 10 Color Laser Printers From the May 2007 Issue of PC World Magazine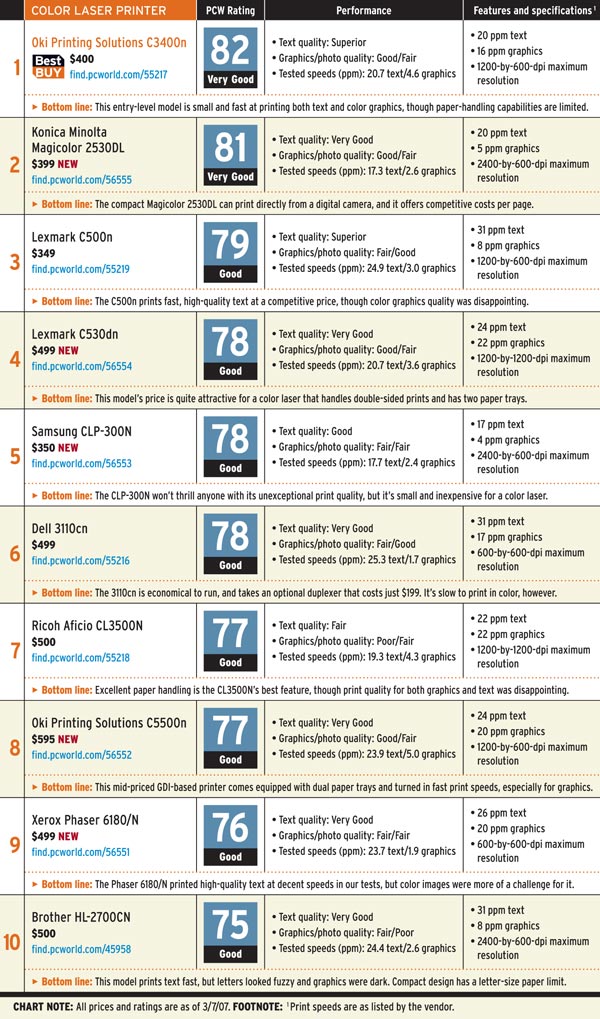 Shop Tech Products at Amazon