If you've been putting off an upgrade on your home office tech, we get it. Times are uncertain and new gear isn't getting any cheaper. But if you haven't looked at refurbished laptops, you might be missing out on some truly quality devices at prices that are a fraction of what they were brand new. And now, there's yet another reason to shop used: This refurbished HP EliteBook 840G4 was already priced way down, but now you can get it for an additional $40 off thanks to a limited-time Deal Days promo.
This is a kind of discount you won't find on Prime Days, and it's not the only one. There are other Deal Days offers running all over the PCWorld Shop on gear, e-learning, and more.
But back to the offer at hand: This EliteBook is a 2019 model that comes fully equipped with wi-fi and ethernet connectivity out of the box. The 14″ touchscreen display is a definite highlight, especially if you're multitasking for work. You can switch between apps or tabs on the fly and view movies or games in stunning resolution thanks to an Intel HD 620 graphics card.
And then there's the tech behind the screen. The i5-7200 processor keeps all your apps running smoothly, while the lithium-ion battery ensures you can keep them for up to 12 hours on a charge. Finally, there's the 256GB of SSD storage that you can use for photos, documents, or other media. All this hardware is certified refurbished with a grade "A", which means it's basically like new. You're saving over $100 off the MSRP for a couple of minor external scuff marks or less.
Again, you can get this HP EliteBook 840G4 for $399.99, down $40 from the previous sale price and more than $100 off the original MSRP. That's only while Deal Days lasts through Oct. 12, so act fast.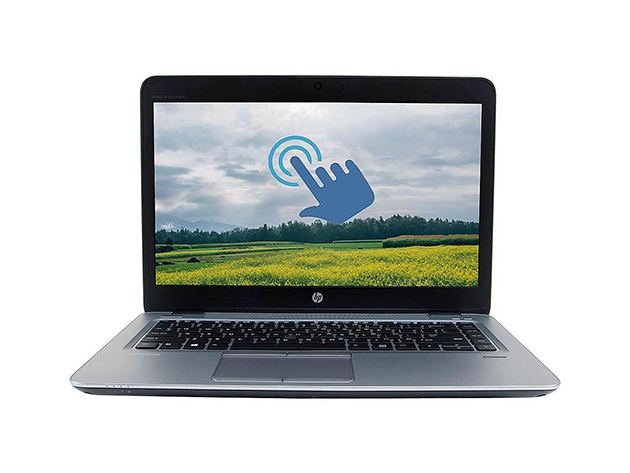 HP EliteBook 840G4 14″ Touchscreen i5-7200 8GB 256GB SSD Touchscreen Windows 10 Pro (Refurbished) – $439.99
Prices subject to change.