You've got plenty of reason to build a new PC right now. AMD recently launched new Ryzen CPUs. For its part, Intel released its own fresh set of incredible desktop processors. And then Black Friday 2022 ushered in a wave of insane chip deals. But when the orders arrive and you start building, don't forget to hang on to one vital motherboard accessory.
It's the socket cover, a small piece of plastic you'll find on certain types of mobos—those compatible with Ryzen 7000 CPUs and Intel chips of all eras. This humble item protects the delicate metal pins in an LGA socket that facilitate communication between your motherboard and processor, keeping them from damage when the mobo isn't in use. Most people assume it's disposable.
Thiago Trevisan
But if you junk it, you'll create a headache for yourself. Motherboard vendors require the socket cover to be in place to service or replace a faulty board. Your RMA request will be denied otherwise. So toss it into a safe place where you can easily find it again (e.g., a labeled Ziplock bag, or in your motherboard's box with all your other leftover accessories from your build, like extra case screws, spare cables, etc). Lose it and you'll have to find a replacement.
While this might sound like a pain, there are upsides to an LGA socket. CPUs of this type are more durable. You can drop one with far less resulting panic—there are no pins on the processor to break.
The exception to this rule
When can you ignore this advice? Whenever you're building a Ryzen 5000 (or earlier) system. AM4 motherboards use a PGA socket, which doesn't have pins. Instead, you'll find the pins on the CPU. All AM4 boards are designed this way, regardless of their chipset, so A320, B350, X370, B450, X470, A520, B550, and X570 mobos don't come with socket covers. If you look at your motherboard's socket and see a bunch of holes, you're good to go. There was never a cover to begin with.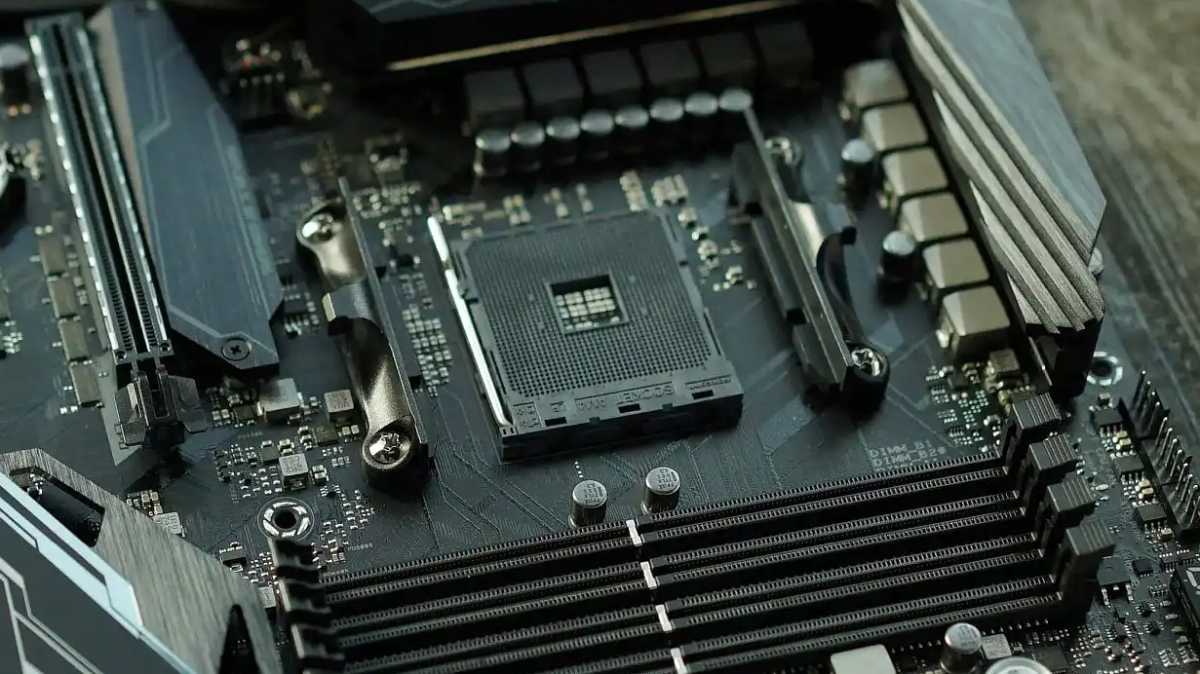 Gordon Mah Ung / IDG
Why the difference? AMD only moved to an LGA socket with the launch of its new AM5 platform, partially because of how much power can run through the socket to the CPU. With Intel having steadily increased its power use, with resulting benefits to performance, AMD's switch wasn't a surprise. (Nor was Ryzen 7000's jump in energy consumption.)
But ultimately for PC builders, an LGA socket doesn't have any inherent advantages over a PGA socket, and visa versa. With the former, your CPU can withstand a moment of butterfingers a bit better, but should you crunch your motherboard's socket pins, you're in for some sweaty, stressful repair work. With the latter, you may have a higher chance of bending CPU pins, but they're easier to fix.
Either way, both new and seasoned builders can forget about the importance of an LGA motherboard's socket cover—especially if it's been awhile since you last built an Intel system. Just keep it safe and you'll be set for the future.