Do you have a bad back? Well, I've got difficult news— the future of tech no longer belongs to the thinnest, smallest PCs. On the contrary, laptop makers came to CES 2023 with thick rosters packed to bursting with 14-inch, 16-inch, and even 18-inch laptops.
This, for better or worse, is the new reality of laptop PCs. It's not great for posture, but good news for performance (and, perhaps, your eyes).
Meet the backbreakers
It's a bit bizarre to watch PC laptops make an abrupt 180 and flee back towards girthy designs. Exactly 10 years ago, at CES 2012, Intel responded to Apple's obsessively thin MacBook Air by going all-in on thin design for the Ultrabook concept. Many of today's most popular PC laptop sub-brands, including Dell's XPS and Asus' Zenbook, originated in this swerve towards slim.
But those days are over. Modern high-performance CPU and GPU designs are once again demanding more power, not less, with each new generation. Increased competition between AMD, Intel, Nvidia, Apple, and Qualcomm (among others) has sent laptop core counts soaring well into the double digits. Laptop makers have had no choice but to build for larger, hotter hardware.
Acer
Take Acer's Predator Helios 18 as an example. This huge laptop offers one of four 18-inch display options: three IPS LCD variants, each weighing 6.97 pounds, and a top-tier Mini-LED monster that tips the scales at 7.17 pounds. All versions are over an inch thick, nearly 16 inches wide, and almost 13 inches deep.
This is what folks in the biz call "an absolute unit," and Acer isn't alone. Asus and Alienware, among others, have also shown or teased bigger flagships, and Razer is rumored to have one as well. So, let's be clear: these are flagships, not gimmicks.
17-inch gaming laptops? Hah! That's so 2022.
The performance justifies the size
The increasing size of flagship laptops isn't all bad. As mentioned, laptop CPU core counts are now in the double digits as often as not, while laptop GPUs have quickly adopted the latest features (like Nvidia's DLSS). That's good news for performance, especially in the apps that need it the most.
A typical laptop with an Intel Core i7-9750H, common to high-performance laptops sold through 2020, scored around 1,100 to 1,200 in the Cinebench R15 multi-core benchmark. New laptops with Intel Core i7-12700H processors, such as the Lenovo Legion 5i, usually score 2,400 to 2,600 in that same test.
Today's laptops might seem designed with Godzilla as the target demographic, but they also outperform in absolute terms, achieving up to twice the performance (and sometimes more) as the best laptop sold a few years ago. And the Core i7-12700H, remember, is old news: the armada of dreadnoughts due to hit stores in 2023 will have Intel Core 13th-gen and AMD Ryzen 7000-series processors.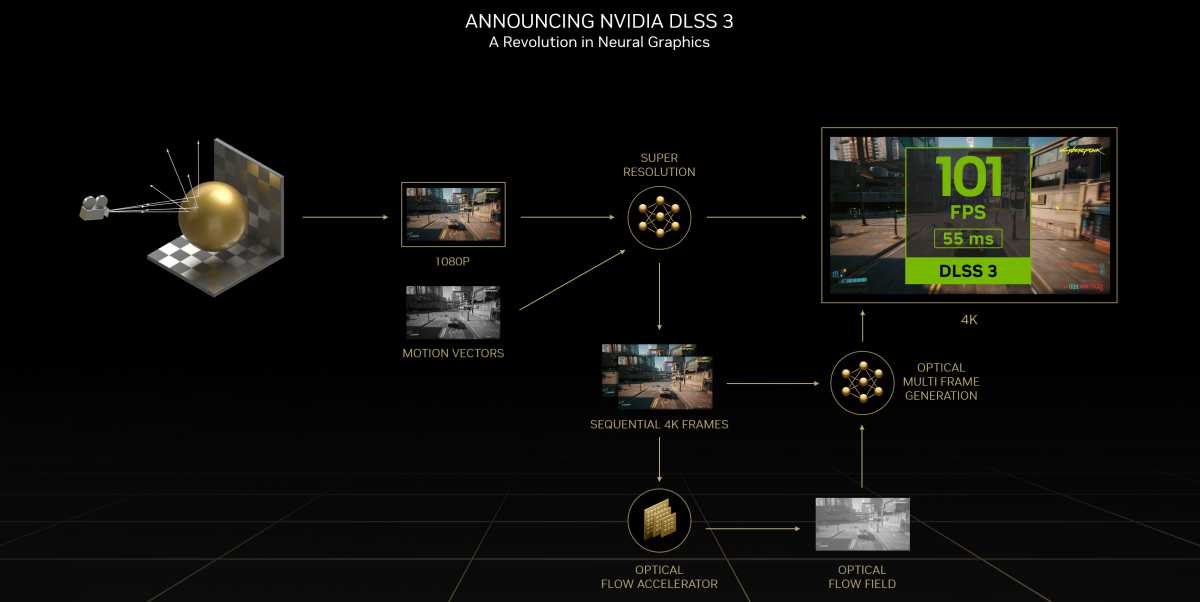 Nvidia
Gains in graphics performance aren't as impressive, but still improved. Ray tracing was widely available in Nvidia hardware a couple years ago, but most games with support were only enjoyable on top-tier gaming laptops with RTX 2080. Performance is still an issue today, but Nvidia's new RTX 40-series is far more capable of presenting the feature alongside playable framerates, especially when Nvidia DLSS 2 or DLSS 3 are in use.
And these benefits are trickling down to mid-range price points. Even 2023's budget laptops, like the Acer Aspire 5 (soon available with Intel Core 13th-gen processors, starting at $549.99 in March), are workhorses that can handle the bulk of tasks anyone would throw at them. They can be used start a YouTube channel, code a breakout app, or manage every aspect of a business start-up. Even competent 1080p gaming is within reach with an upgrade to optional Nvidia RTX 2050 GPU.
When it comes to displays, bigger is better
A larger laptop isn't much fun to haul around an airport, but let's face facts: most people aren't traveling most of the time. Laptops are often used at home, on a desk or a couch, with only brief trips to a classroom, coffee shop, or conference center. These short jaunts make heft less of an issue and let owners enjoy a key benefit: bigger, better displays.
Move aside, 13-inch laptops: the 14-inch screens are finally ascending to their rightful throne. 15 inches? That's nice, I guess, but why settle for that when you can have 16? And, as mentioned, the biggest, baddest portable powerhouses rock 18-inch screens. Whip that thing out at your local Starbucks and, well, you're making a statement.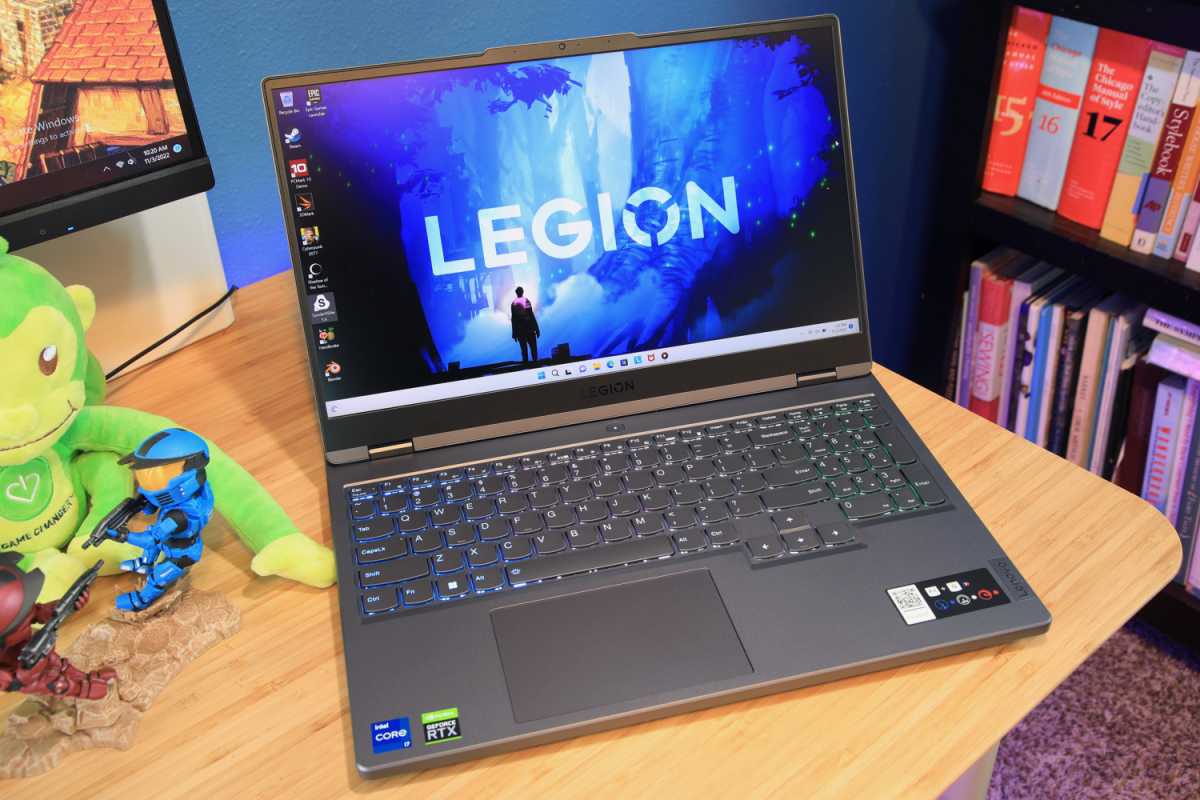 IDG / Matthew Smith
All joking aside (or was I even joking?), a bigger screen is better. It provides more useful display in productivity apps and more immersion in games and movies. It may even lead to less eye strain, as you'll have space to use larger font sizes in apps, or Windows itself. You won't find these simple, mundane perks on a press release, but they make a laptop more comfortable to use.
The best laptops are taking this a step further with upgrades to display resolution. 1080p is still the standard for budget laptops, but almost every laptop sold above $1,000 has pushed that aside in favor of 1440p and 4K, as well as some odd resolutions in between. They've also transitioned from the 16:9 widescreen aspect ratio to the slightly taller 16:10 ratio, which is now the de-facto standard for many portable PCs.
Conclusion
CES 2023's push towards plus-sized laptop is not a fad. The realities of modern computer hardware, and intense competition between the big-name chipmakers, guarantee that flagship laptops will stay big. So, buy a bigger backpack, check your posture, and enjoy the larger screen. Hefty laptops are here to stay.