If you work at a desk job, you probably spend long stretches of time sitting down. Well, Acer wants to get you moving with the new eKinekt BD 3 Bike Desk. The bike turns the kinetic energy from pedaling into electric energy for charging your devices. As a remote worker that likes to stay active throughout the day, I find this bike to be both interesting and thrilling. Let's jump right into the details then,.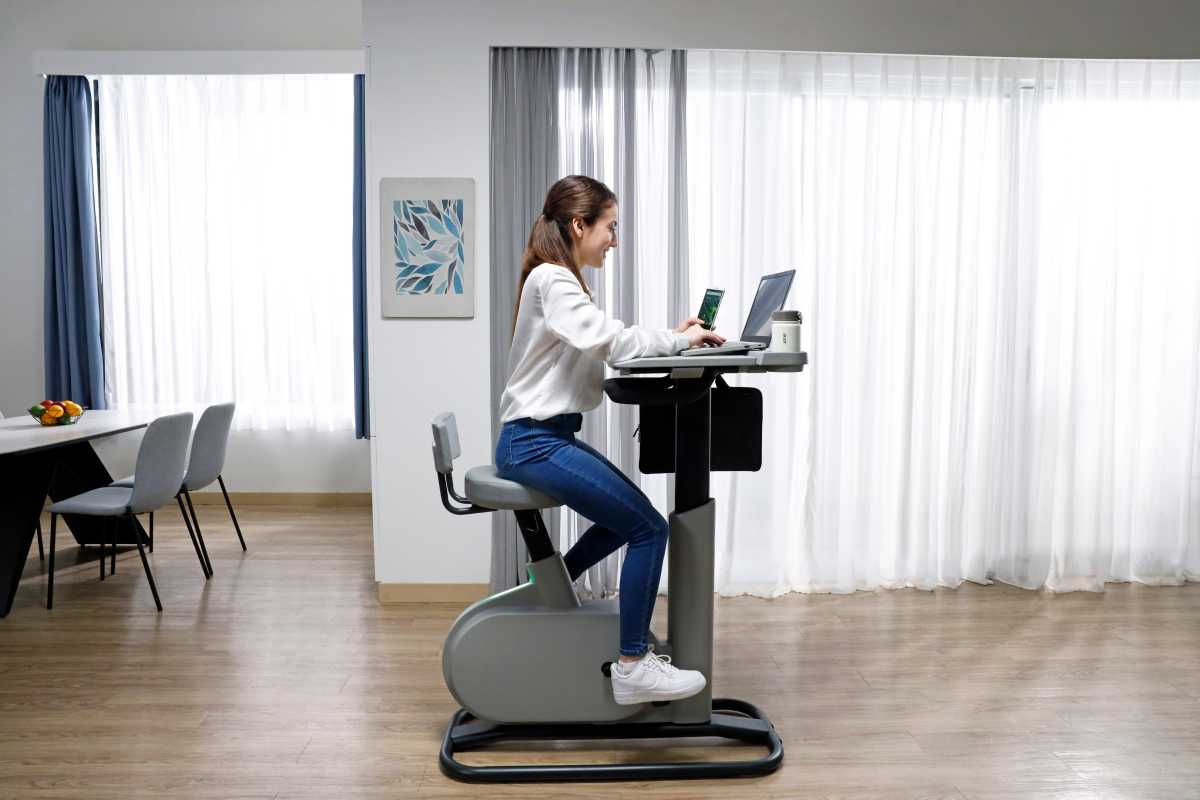 Acer
The bike/desk features two USB Type-A ports and one USB Type-C port, which allows you to charge multiple devices at once. The LCD display and companion app track information such as calories burned, workout duration, and so on. According to Acer, if you pedal for one hour at 60 RPM, the bike will generate 75 watts of power. This energy can then be used to charge laptops and other electronic devices. The bike also comes with a bag hook and a beverage holder.
Need to prioritize your work over exercising? No problem. This bike has two modes: Working Mode and Sports Mode. In Working Mode, the desk moves closer to the chair, allowing you to work in a more upright position. In Sports Mode, the desk moves away from you and gives you more room to lean in, like the way you'd normally sit on a traditional bike. This means you can intensify your workout during lunch or downtime.
The eKinekt BD 3 Bike Desk will cost $999 and become available in June.