Soundbars are sort of a niche for PC gaming, as most will prefer a high-quality bookshelf set or a pair of headphones. But Razer's making a case for the all-in-one form factor with some surprising new tech. The Leviathan V2 Pro, announced at CES, looks like it's trying to be someone's idea of a convergence device thanks to a built-in camera flanked by infrared sensors. But, in fact, it's tracking the user's head location, the better to deliver THX-powered 3D audio.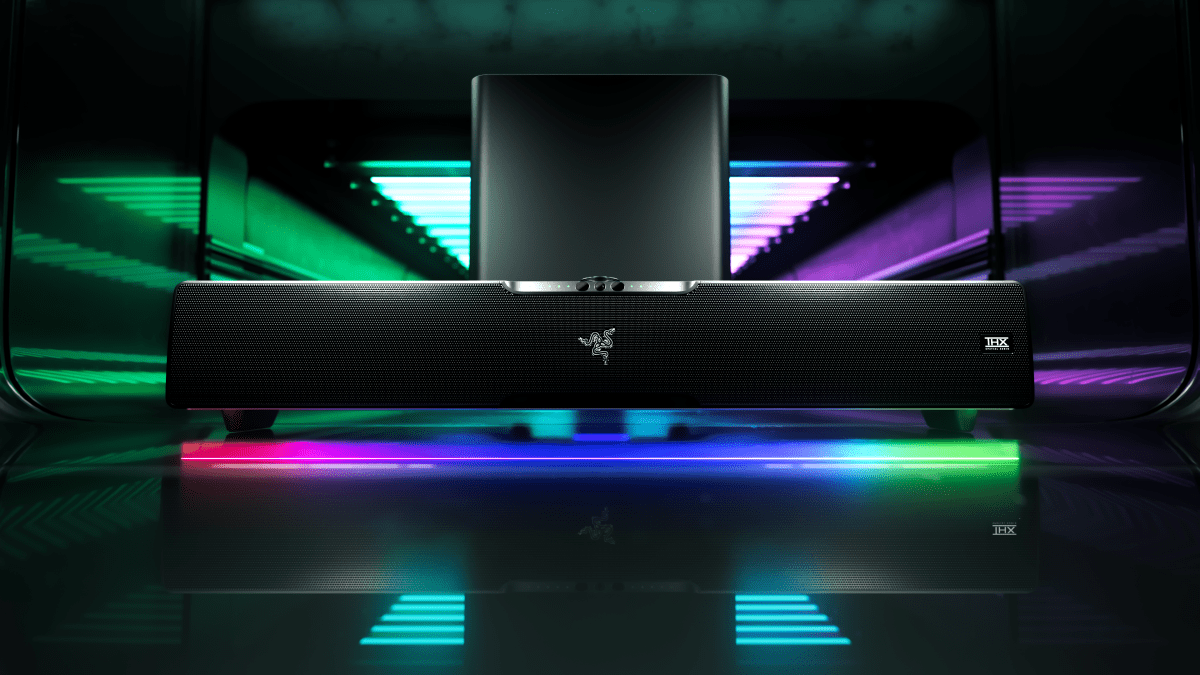 Razer
It's a novel approach, to be sure, especially since Razer's press info claims the Leviathan V2 Pro can convert both standard stereo audio and surround sound audio into this unique delivery system via its five forward-facing drivers. In addition to the usual Razer goodies (yes, it does have Chroma RGB), the set includes dedicated controls right up top with a handsome chamfered volume knob and a USB-C interface.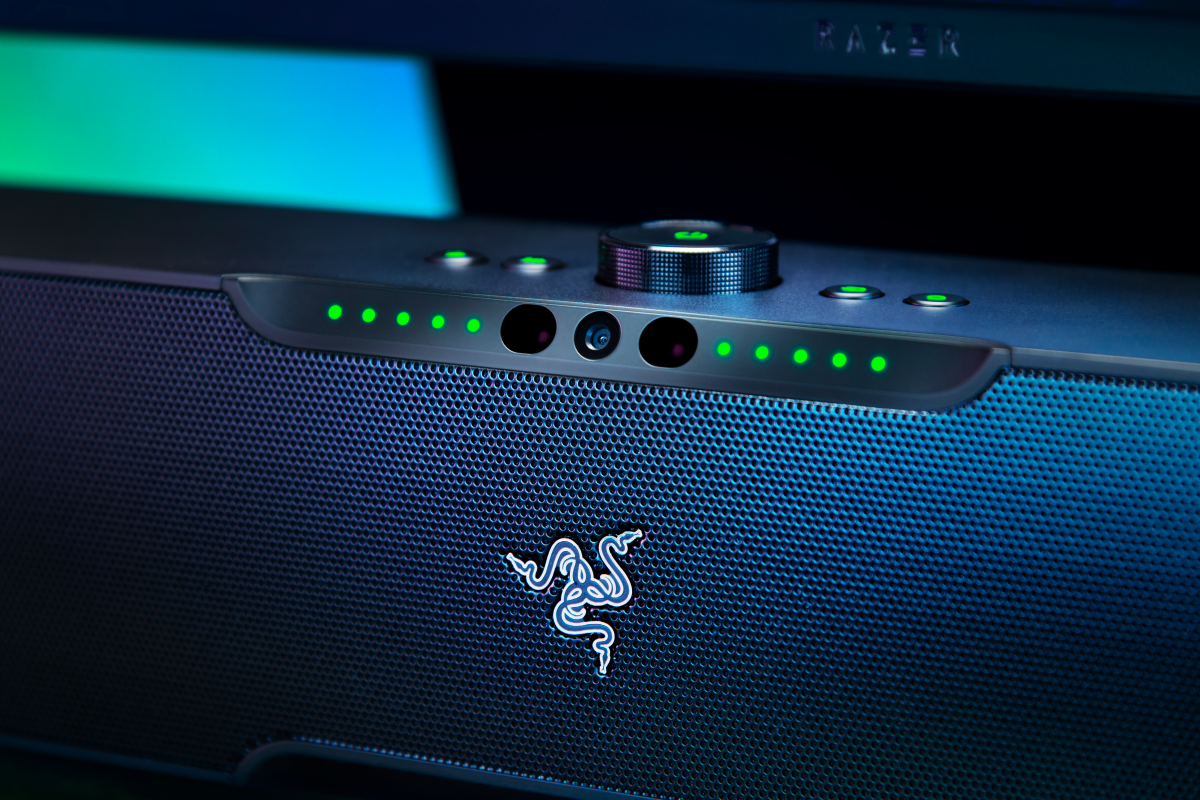 razer
There's no HDMI — this is most definitely a PC gaming speaker, even though it includes a dedicated subwoofer. One concession to practicality is a 1/8″ output port for your headset for those times when you'd rather not rattle your walls with gunshot sounds. The V2 Pro is considerably bigger and beefier than the non-pro Leviathan V2, so it shouldn't be a surprise that it's also much pricier at $399.99. You'll be able to buy it next month.