The late sci-fi author Arthur C. Clarke famously said that any sufficiently advanced technology is indistinguishable from magic.
We certainly live in a magical world. We're surrounded by technology, yet we seldom stop to consider the amazing advances that we've come to rely on every day. Whether we're surfing the Web, making a call on our mobile phones, or watching a DVD movie on our big-screen TV, we take our modern conveniences for granted.
Here, then, is a peek inside the magician's hat at ten technologies that are keys to our digital age. Without realizing it, you've probably used at least one of them already today--if not all. But whether you're aware of them or not, without these technologies our world would be a very different place.
Unicode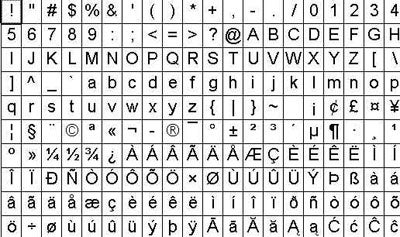 We use computers for every kind of communication, from IM to e-mail to writing the Great American Novel. The trouble is, computers don't speak our language. They're all digital; before they can store or process text, every letter, symbol, and punctuation mark must first be translated into numbers.
So which numbers do we use? Early PCs relied on a code called ASCII, which took care of most of the characters used in Western European languages. But that's not enough in the age of the World Wide Web. What about Cyrillic, Hindi, or Thai?
Enter Unicode, the Rosetta Stone of computing. The Unicode standard defines a unique number for every letter, symbol, or glyph in more than 30 written languages, and it's still growing. At nearly 1500 pages and counting, it's incredibly complex, but it's been gaining traction ever since Microsoft adopted it as the internal encoding for the Windows NT family of operating systems.
Most of us will never need to know which characters map to which Unicode numbers, but modern computing could scarcely do without Unicode. In fact, it's what's letting you read this article in your Web browser, right now.