Mac vs. PC
What's So Great About a Mac?
Apple products are the computing equivalent of gourmet sausage: We don't want to know what's inside these beautiful, expensive computers--or what's going on beneath the surface of the sleek Mac OS X. When it works, it works magically. When it doesn't work, we go to yoga class and wait for the next update. Oh, okay. Not only do the current Macintosh computers come equipped with some of the fastest, best-designed hardware available anywhere, but they also carry a stable, powerful, easy-to-use operating system that so far seems to be fairly immune to the security flaws and threats that menace Windows users. Top software developers--including Adobe and even Microsoft--continue to develop products for the Macintosh, making Macs competitive with Windows PCs in the workplace. A few key business applications (AutoCAD, for example) still require Windows--but fortunately, Macs also run Windows quite nicely. Apple's proprietary hardware is expensive compared to PC hardware, but third-party systems running OS X may soon become a reality. And isn't that Mac guy in the "Get a Mac" Apple commercials hip?
What's So Great About a PC?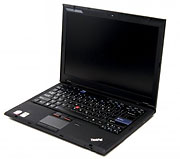 More than a computing platform, the PC is a wide-open, mix-and-match hardware and software eco-system that can accommodate everything from water-cooled, Internet-connected, planet-warming gaming systems, to itty-bitty portable PCs. Instead of choosing from the limited hardware offerings of one company (Apple), you can shop around among hundreds of competitors for the exact configuration you need--usually for less money than the equivalent Mac would cost. (And you don't have to succumb to the holier-than-thou attitude worn on the sleeves of Macolytes.) You can even dump Windows and use one of the many excellent Linux distributions available for free. What's not to like about choices (or for that matter, about the PC guy in the Apple "Get a Mac" commercials, the embodiment of every PC user's inner geek)?
<embed allowScriptAccess="never" saveEmbedTags="true" src="http://www.polldaddy.com/poll.swf" FlashVars="p=629342" quality="high" wmode="transparent" bgcolor="&#035;ffffff" width="252" height="237" name="beta3" salign="tl" scale="autoscale" type="application/x-shockwave-flash" pluginspage="http://www.macromedia.com/go/getflashplayer" ></embed>
Sony PlayStation 2 vs. Microsoft Xbox
What's So Great About the Sony PlayStation 2?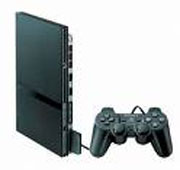 Launched in 2000 and priced at $300 per unit, the PS2 become the fastest-selling console of all time, quickly overshadowed 1999's Sega Dreamcast, and later it outsold two challengers launched in 2001, the Nintendo GameCube and the Microsoft Xbox. Even today, slimmed-down PS2 units sell in greater numbers each month than Xbox 360, Nintendo Wii, or PlayStation 3 consoles. Only the Nintendo DS handheld comes close to the PS2 in the size of its user base. Crucial to the PS2's original success were its built-in DVD (foreshadowing the inclusion of the Sony-backed Blu-ray format in the PS3) and its ability to play games designed for the original PlayStation and make them look better. Among the noteworthy add-ons available for the PlayStation 2's were a DVD remote, a hard disk, a mouse, a keyboard, a Linux kit, a headset/microphone, an Eye Toy camera, and game-specific peripherals such as the Singstar microphone and the Guitar Hero guitar. In 2005, PC World ranked the PlayStation 2 in 11th place on our list of the 50 greatest gadgets of the past 50 years.
What's So Great About the Microsoft Xbox?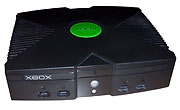 After supplying the operating system for Sega's Dreamcast console, Microsoft ventured directly into the console race--with the PlayStation 2 squarely in its sights. Unlike the PS2, the $300 Xbox boasted a built-in 8GB hard drive and was broadband-ready out of the box (the Xbox Live Online gaming service launched a year later). The powerful Xbox had a PC-like design and used a modified 733-MHz Pentium III processor. One of its launch titles, Halo: Combat Evolved, emerged as the best-selling game of 2001. Microsoft slowly gained traction with its original Xbox. The company got quicker off the mark, too: In 2005, the original Xbox's successor, the Xbox 360, reached stores a full year before Sony countered with its PlayStation 3 and Nintendo unveiled its Wii.
<embed allowScriptAccess="never" saveEmbedTags="true" src="http://www.polldaddy.com/poll.swf" FlashVars="p=629402" quality="high" wmode="transparent" bgcolor="&#035;ffffff" width="252" height="265" name="beta3" salign="tl" scale="autoscale" type="application/x-shockwave-flash" pluginspage="http://www.macromedia.com/go/getflashplayer" ></embed>