The remote working world has made some things more convenient but has also introduced some new challenges, too. For instance, if you want to work at a coffee shop or library but you're used to a dual monitor setup, what do you do? You get a Desklab Portable Touchscreen Monitor.
Whether you're crunching numbers, coding, sketching, studying, or even gaming, Desklab is the versatile, ultra-portable 4K screen that transforms your laptop into a complete touch panel. The touchscreen monitor amplifies your ability to create, browse, chat, and so much more, effectively turning your laptop into a giant smartphone. You can connect Desklab via USB-C, HDMI, or 3.5mm auxiliary ports so you can connect laptops, desktops, phones, tablets, or even your favorite gaming system instantly. It even has integrated speakers so you don't need anything more — just plug it in and enjoy.
Get the most out of your work from home experience. Right now, you can get a Desklab Portable Touchscreen Monitor for 58% off $700 at just $289.99.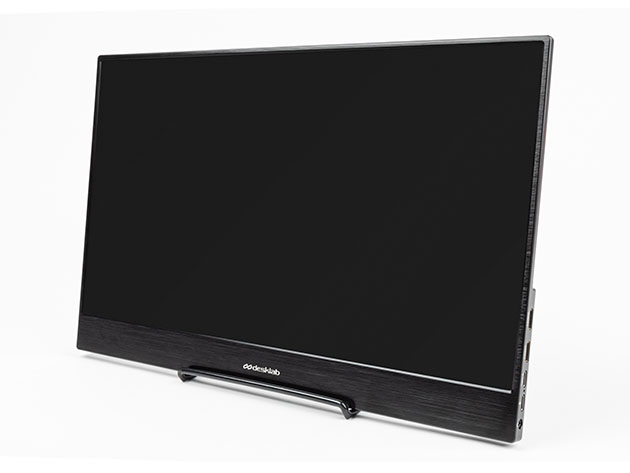 Desklab Portable Touchscreen Monitor (4K) – $289.99
Prices subject to change.