Here's a prediction you can trade in for a long-term certificate of deposit: Apple's new M2 Max and M2 Pro chips in its updated MacBook Pro laptops are going to get thrashed by AMD, Intel, and Nvidia's newest silicon in a lot of benchmarks.
How can I say this before reviewers publish independent testing of Apple's new M2 Pro and M2 Max chips? First, based on the language out of Apple itself, which is lacking any attitude whatsoever.
Apple strutted around for the original M1 launch in 2020, when Apple and its fans beat their chests over stunning claims like the M1 being "2x faster" than comparable PC CPUs.
Apple
A year later, when the M1 Pro and M1 Max were launched and Apple was in full dynasty proclamation mode, we again saw tons of end zone dances and spiking of the ball by Apple, rubbing similar claims in the faces of PC hardware.
And when the M2 Ultra launched just a few months later in early 2022, we saw more celebration as Apple claimed it outperformed 16-core desktop CPUs and even Nvidia's then top-end GeForce RTX 3090. Sure, Apple was accused by the press of cheating to achieve those results, but the fact Apple wanted to get in Nvidia's grill tells you its confidence in the M1 Ultra prowess.
Contrast those previous launches to the unceremonious M2 Pro and M2 Max launch.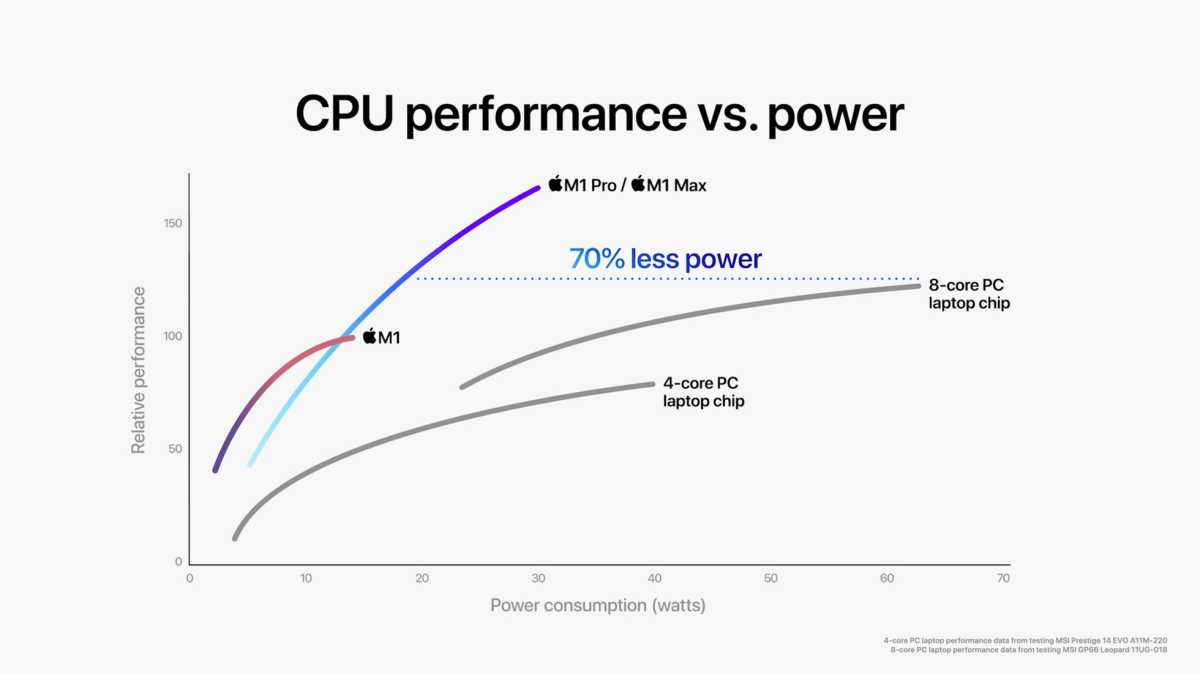 Apple
If you even want to call the M2 Pro's reveal a launch that is. There was no livestream or pre-game boasting of performance claims this time. All Apple did was spit out a couple of press releases and call it a day.
In fact, comparable PC silicon was barely mentioned at all. Some might argue Apple couldn't since it doesn't have access to AMD's, Intel's and Nvidia's latest mobile hardware to compare the M2 Pro and M2 Max against. The thing is, that's never stopped any company from flexing before. Most of the time (and it's not just Apple that's guilty of this), they just bruise up their competitor's older chips.
I'd argue, however, that Apple knows 2023 laptops won't be pushovers like those previous years. After all, CES 2023 saw AMD, Intel, and Nvidia all launch new rounds of hardware, from 16- and 24-core CPUs to a GeForce RTX 4090 Laptop GPU and more.
Sure, the GeForce RTX 4090 Laptop GPU is really a stepped-down GeForce RTX 4080 desktop GPU in many ways, but with DLSS 3 Frame Generation, a new architecture, and new AV1 dual-encoder media engine, it's likely going to be a step over previous GeForce laptop GPUs.
As far as AMD goes, I have no hard performance numbers from its new "Dragon Range" Ryzen 9 7045HX, the 16-core laptop CPU designed to compete with Intel's new 24-core 13th-gen laptop chips. But given AMD's impressively efficient Zen 4 desktop chips, the expectation is it will scream.
More importantly, I was able to test Intel's ferocious new Core i9-13980X mobile flagship with on a pre-production MSI GT77 Titan at CES to get some firm data on the next generation of PC chips.
The score was a hefty 32,930 in Cinebench R23. Macworld's official score for the MacBook Pro 16 with the M1 Max is 11,765, which was already almost half the score of the older Intel Core i7-12800HX that we recorded here at 20,480. Apple says the new M2 Pro is up to 20 percent faster than the M1 Pro in multi-threaded performance, but didn't make comparable claims about the M2 Max's uplift.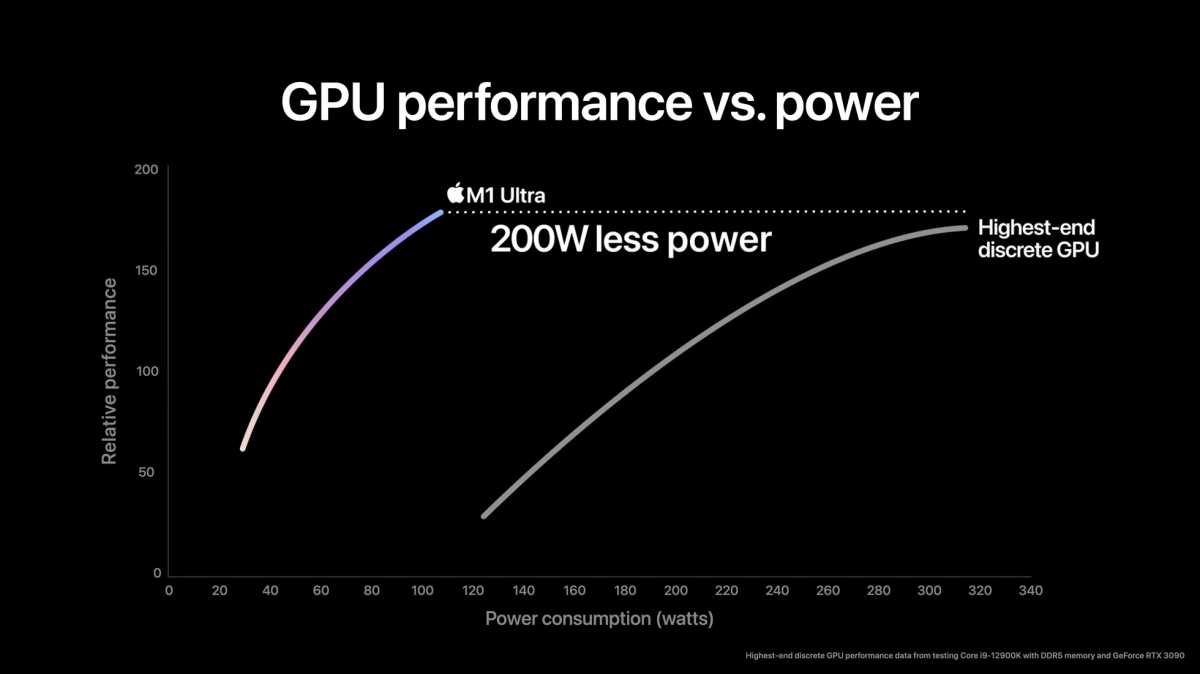 Apple
But here's the thing: It just doesn't matter
Easy win for PC vendors this year? Not so fast.
Again, I can say with an extremely high degree of probability that Intel's 13th-gen Core chips, AMD's Ryzen 7000-series, and Nvidia's GeForce RTX 4090 Laptop GPU will make quick work of the M2 Pro and M2 Max in gaming, most thread-heavy tasks, and many other tasks where an AMD, Intel or Nvidia chip are favored. For example, I'm pretty certain anything that uses next-generation AV1 encoding will favor Nvidia, AMD, and Intel GPUs because, well, Apple's M2 CPUs sadly lack AV1 hardware encoding.
I'd also bet there will be plenty of tasks—such as some video editing chores, some audio editing, and other application-specific workloads—where Apple's architecture is favored by the software. That's when the new M2 Max and M2 Pro will unleash pain on PC hardware. Apple may continue to have a decent advantage in power efficiency in certain tasks too. But again: It just doesn't matter.
After two years of the usual PC vs. Mac arguing, it's clear that Apple is going further and further down its own path. Comparisons between the two, while fun (when you're winning), are becoming far less useful.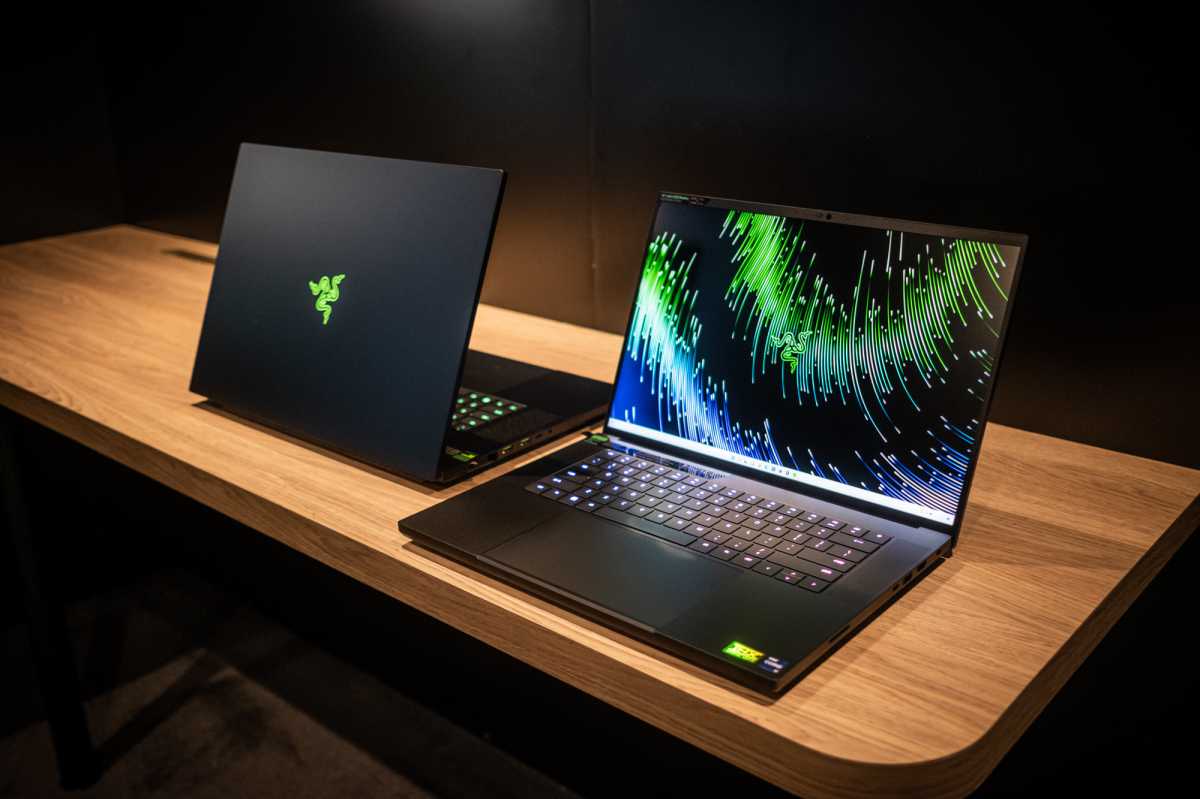 IDG / Adam Patrick Murray
Rather than get into Twitter arguments about X-mark vs. Y-bench, would-be buyers should instead take two steps back simply consume all of the benchmarketing from the companies, read and watch testing results from independent reviewers, and then apply what matters to what you do with your computer.
Wow, Final Cut Pro ingest of 10-bit, 12K BRAW on the MacBook Pro 16 with M2 Max is awesome! Intel Core i9-13980HX with a GeForce RTX 4090 Laptop GPU will easily max out 360Hz screens in even AAA games! Neither matters if that's not remotely close to how you use your computer.
So yes, if the MacBook Pro's M2 Pro outpaces Intel's and AMD's new CPUs in Cinebench (again, that's deeply unlikely to happen) you really shouldn't whoop it up. That's what the companies want you to do: To get emotionally involved and worked up so you drop your credit card on the table once again.
Just buy the hardware and software that best works for you and drive on.
Further reading: The 10 best laptops from CES 2023