Can't get your hands on an Nvidia GeForce RTX 4080 for your gaming rig (or not keen to pay the $1,199.99 price)? Now you don't have to.
Nvidia GeForce Now, the company's cloud gaming service, has released a GeForce Now Ultimate subscription tier that provides RTX 4080-equivilent hardware, complete with ray tracing and DLSS 3 support—and I've spent several days testing it.
The RTX 4080's might comes flanked by several other GeForce Now enhancements, including support for ultrawide resolutions up to 3,840 x 1,600. Refresh rates get a boost, too, with support for 240Hz at 1080p and 120Hz at up to 4K. The higher refresh rates can also lead to lower total latency, allowing Nvidia to double dip on its marketing claims.
GeForce Now Ultimate launches today for subscribers "in and around San Jose, Los Angeles, Dallas and Frankfurt, Germany," with a wider rollout coming soon. It's priced at $19.99 per month, or $99.99 every six months (reducing the monthly cost to about $16.66). That's a lot less than buying an Nvidia GeForce RTX 4080 upfront, but its value depends on how you use a graphics card.
Further reading: The best cloud gaming services: GeForce Now vs. Xbox Cloud Gaming, and more
GeForce Now Ultimate handles ray tracing without issue
GeForce Now Ultimate doesn't promise access to the GeForce RTX 4080 but, rather, access to RTX 4080 SuperPODs. Nvidia says they contain hardware with over 64 TFLOPs of performance. That's more than a retail RTX 4080, which is quoted at 48.75 TFLOPs. The Ultimate service also provides 24 gigabytes of video memory, another improvement from the RTX 4080's 16GB of memory.
What does that mean in reality? To find out, I ran the GeForce Now Ultimate subscription through a few commonly benchmarked games that are available on the service: Far Cry 6, Hitman 3, Cyberpunk 2077, and Shadow of the Tomb Raider. I tried the titles with ray tracing on, but DLSS off, at 1080p and 3,440 x 1,440 ultrawide resolution.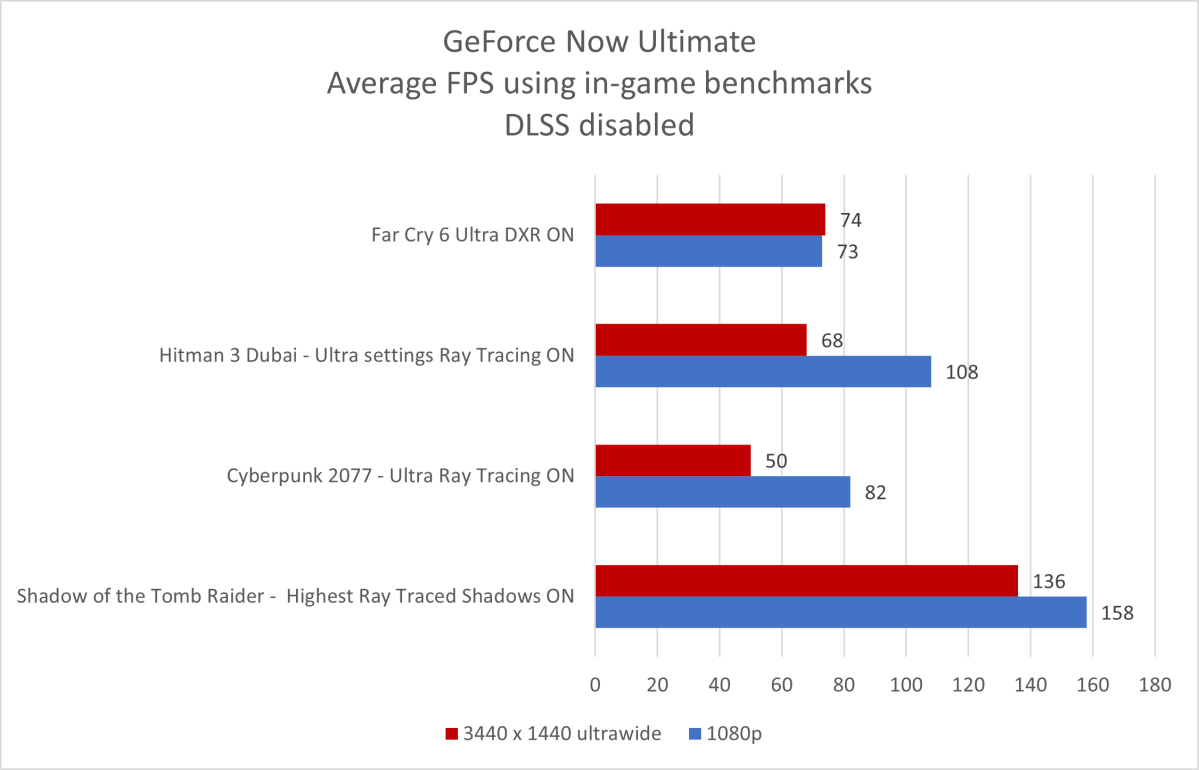 Matt Smith / Foundry
The results are in line with what I expected. I don't have an RTX 4080 on-hand for a direct comparison, but a broad survey of benchmark results posted by reviewers indicates GeForce Now Ultimate is close to a RTX 4080 desktop graphics card though, perhaps, a bit less performant overall.
The 1080p results are most underwhelming in Far Cry 6 and Shadow of the Tomb Raider, where there's little or no difference between 1080p and 3,440 x 1,440 widescreen resolution. That indicates those games are hitting CPU bottlenecks and can't take advantage of the RTX 4080's true power.
Performance at 3,440 x 1,440 is more alluring. Even the notoriously demanding Cyberpunk 2077 averaged 50 frames per second at Ultra settings with all the ray-tracing bells and whistles turned on. Far Cry 6 and Hitman 3 both averaged above 60fps with the detail dial turned up to eleven.
I benchmarked with DLSS turned off, as each game implements DLSS differently, but it provides big gains when it's turned on. The "next-gen" update for The Witcher III: The Wild Hunt is an excellent example. The game's performance sat between 45 and 55 FPS at 3,440 x 1,440 resolution, with Ultra settings, all ray traced features on, and DLSS 3 off. Flipping DLSS 3 on roughly doubled that, with performance between 85 and 95 FPS. It's noticeably more fluid.
Nvidia
While framerate is important, there are other aspects of performance such as loading times and stability. GeForce Now Ultimate did well in these areas. Games launch almost as quickly as on my desktop and level load times are comparable. I didn't experience any crashes or performance interruptions. GeForce Now also slashes local power consumption, creating less noise and heat.
In summary: GeForce Now Ultimate mostly accomplishes its goal of delivering RTX 4080 performance. It won't always perform as well as an RTX 4080 installed in a desktop, but it's close. More importantly, GeForce Now Ultimate can deliver 60fps+ in the most demanding modern games with all the settings at maximum. That's what gamers interested in the service will expect of it, and it delivers.
You're gonna need a good router (and Internet connection)
My home is close to ideal for cloud gaming. I have Gigabit Internet service that delivers precisely what it advertises, and Oregon is not too far from Nvidia's data centers in California, which I used for my testing. That's important, as the new RTX 4080 SuperPODs won't be available immediately in most regions.
So, how much bandwidth do you need? A lot less than Gigabit Internet, actually. Playing at 3,440 x 1,440 resolution at up to 120 FPS required no more than 50Mbps and in most cases landed between 30 and 40 Mbps. That's a lot of data but, according to a recent FCC report, the average Internet speed in the U.S. is 193 Mbps.
A supremely powerful gaming router
TP-Link GX90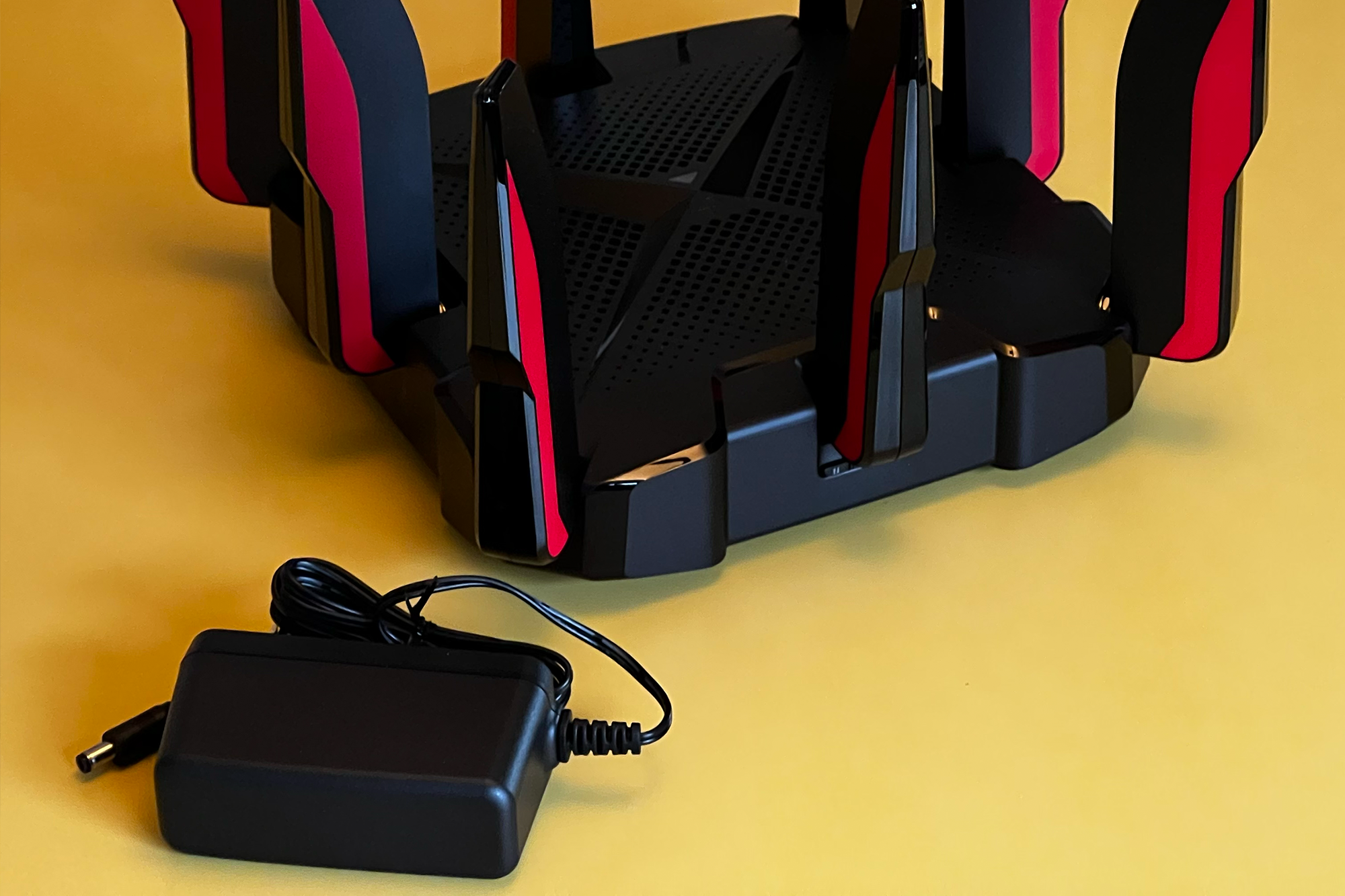 Price When Reviewed:
$249.99
Packet loss and latency are another concern. Nvidia's built-in connection benchmark asks for a packet loss of less than one percent and latency below 40 milliseconds. These figures are not too hard to achieve over Ethernet or a modern Wi-Fi 5 or Wi-Fi 6 connection, but need to be rock-solid, as any minor hiccup will cause a hitch in the video stream. I experienced a small handful of hiccups in my testing, though none lasted more than the blink of an eye.
The overall latency and reliability of the service left me impressed. I've used GeForce Now since launch and remember what it was like then: only 1080p resolution up to 60fps, with sometimes noticeable video artifacts due to compression, and network latency of 25 to 35 milliseconds. Today, GeForce Now Ultimate can handle up to 4K at 120fps with typical network latency between 18 and 25 milliseconds, and without noticeable video artifacts. It's usually indistinguishable from playing the game locally.
Game selection remains limited
The performance of GeForce Now Ultimate has its nuances, but I think it lives up to what it promises. It's a great experience—if you own the games that it supports.
Nvidia's boast of support for over 1,500 games seems impressive. That's a lot of games! But gamers are lucky to live in a world where thousands of new titles are released each year.
Matt Smith / Foundry
As of this article's publication in late January 2023, GeForce Now supports roughly 18 of the 30 most frequently played games on Steam. That's not bad, but a long way from perfect, and some notable titles are missing. Call of Duty: Modern Warfare II, Grand Theft Auto V, Elden Ring, and Red Dead Redemption 2 are among the no-shows.
I doubt Nvidia can do much to change this situation. This is a legal and business problem more than it is a technical one: the company presumably pays publishers something for rights to these titles, and some publishers are likely unwilling to offer access at any price. Rockstar's games, for example, are not playable on any cloud gaming service.
GeForce Now Ultimate: Best in small doses, and that's ok
GeForce Now Ultimate costs $19.99 per month or $99.99 semi-annually. That's $239.88 or $199.98 per year, depending on which of the two options you choose.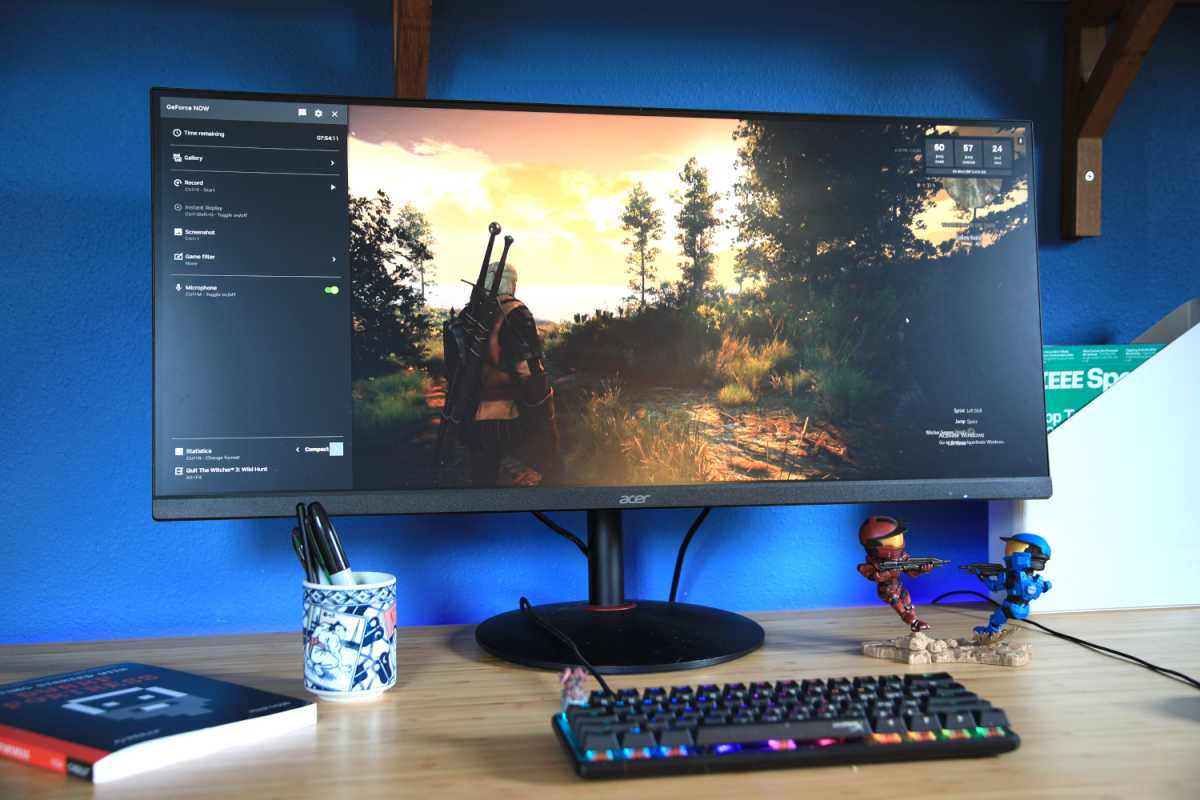 Matt Smith / Foundry
It's significantly less expensive than buying your own GeForce RTX 4080, but GeForce Now Ultimate is more limited in what it can do. It has access to a slim library of about 1,500 compatible games, can't stream above 240fps, and can't be used to accelerate professional applications. It's not a true alternative to a graphics card in your desktop.
However, while GeForce Now Ultimate doesn't replace local hardware, I'd argue the service delivers more frames per dollar than any alternative. This is good news for gamers who are unwilling or unable to pay more than a few hundred dollars for hardware in an era of exorbitant graphics card prices. GeForce Now is a great way to play games at ultimate detail settings for a low price—if the game you want to play is supported, of course.