These days, more and more people are working from home, which means they need a better home office. If you're using an external monitor, you need a dock to keep all of your varying devices handy. That's where the mBeat 14-in-1 USB4 Docking Station comes in.
This docking station allows you to connect multiple displays, USB devices, and other peripherals. It includes a 7-port USB expansion port with transfer rates up to 10Gbps, with support for BC1.2 fast charging up to 7.5W, and legacy USB 2.0 ports for keyboards and mice. In addition, it offers dual display support via HDMI 2.1 and DPI.4, 100W PD pass-through, SD and microSD reader, and more. With high-speed data and charging speeds, you'll enjoy a seamless working experience with all of your office devices. Plus, it even offers up to 8K HD video performance, making it handy for designers and other creatives to work.
Overhaul your home office through one hub. Right now, the mBeat 14-in-1 USB4 Docking Station is on sale for 20% off $249 at just $199.99.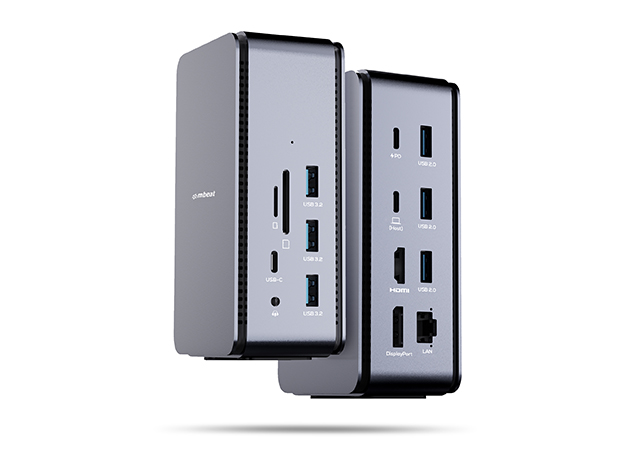 mBeat 14-in-1 USB4 Docking Station – $199.99
Prices subject to change.