You've probably heard about TopGolf, but did you know you could have a similar sort of set up in your living room? With Phigolf World Tour Edition, you can work on your swing all winter long from the comfort of your home while enjoying good company and a nice beverage.
Successfully funded on Kickstarter, Phigolf World Tour Edition gives you access to more than 38,000 golf courses, including country clubs and city link so you can either play on world famous courses or check out your local course before you go out for real. You can play on your own, local multiplayer, or against others online, all while leveraging Phigolf's live 3D analysis on swinging, chipping, driving, and putting. Whether you just want to play or you're working out the kinks in your swing, Phigolf has you covered.
Golf your way through the winter. Right now, you can get Phigolf World Tour Edition for 19% off $249 at just $199.99.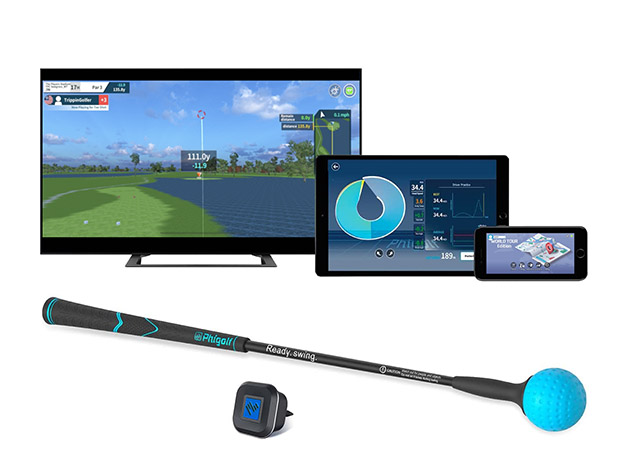 Phigolf World Tour Edition: Special Sensor with 38,000+ Actual, Real Golf Courses – $199.99
Prices subject to change.