The next-generation GPUs from Nvidia and AMD are finally dipping below the $1,000 price point. Prices from both companies are still putting the hurt on gamer wallets and these are no exception.
The $899 MSRP of the AMD Radeon RX 7900 XT did not fare well against its much faster $999 Radeon RX 7900 XTX big brother. Nvidia, for its part, had to "relaunch" the RTX 4080 12GB as the $100-cheaper $799 GeForce RTX 4070 Ti after a terrible reception to the original version. As you can see, both parties have an uphill battle to gain your gaming dollar.
We'll talk about the price, gaming performance, and vital things to be aware of. Both GPUs promise to give you excellent 1440p performance, together with next-gen tech such as ray tracing, FSR, and DLSS 3. Is the "sky high" pricing too much to stomach, or can one of these graphics' powerhouses convince you to part ways with your hard-earned cash? Let's find out!
Nvidia RTX 4070 Ti vs. AMD RX 7900 XT: Price
Thiago Trevisan
Good news: You can readily find both the GeForce RTX 4070 Ti and Radeon 7900 XT in stock across most retailers. Bad news: You're not going to like the price.
The $899 AMD 7900 XT came out first, and its performance seems rather cut down in comparison to the much more powerful Radeon RX 7900 XTX at just $100 more. The 7900 XTX has been much more difficult to find in stock, leading many buyers with only the 7900 XT as an option.
The Nvidia GeForce RTX 4070 Ti, priced at $799, is a $100 discount from its initial conception: a $899 RTX 4080 12GB. After Nvidia's unusual change of plans, we're left with the RTX 4070 Ti as the cheapest next-generation option. Keep in mind the RTX 3070 Ti was $599, so this is a hefty $200 bump in price after one generation (and the 3070 Ti was a terrible value in its own right).
Nvidia's cheapest next-gen option
GeForce RTX 4070 Ti
Price When Reviewed:
$799 MSRP | $849 (specific model tested)
Here's another key takeaway from MSRP pricing: There will be far more RTX 4070 Ti's available at $849 and above, rather than the base $799 MSRP. The Nvidia add-in board partners have historically lower margins, so they're happy to sell you an upgraded "Overclocked" model for an upcharge. There is also no "Founders Edition" version such as with the other RTX 40 series GPUs from Nvidia. Those have traditionally been priced at base MSRP.
AMD's 7900 XT can typically be found a little bit easier for its $899 MSRP, but the same market forces can lead to its partner models being more expensive.
Overall, gamers are not especially happy with the pricing on either product—showcased by their ample availability on store shelves.
Nvidia RTX 4070 Ti vs. AMD RX 7900 XT: Performance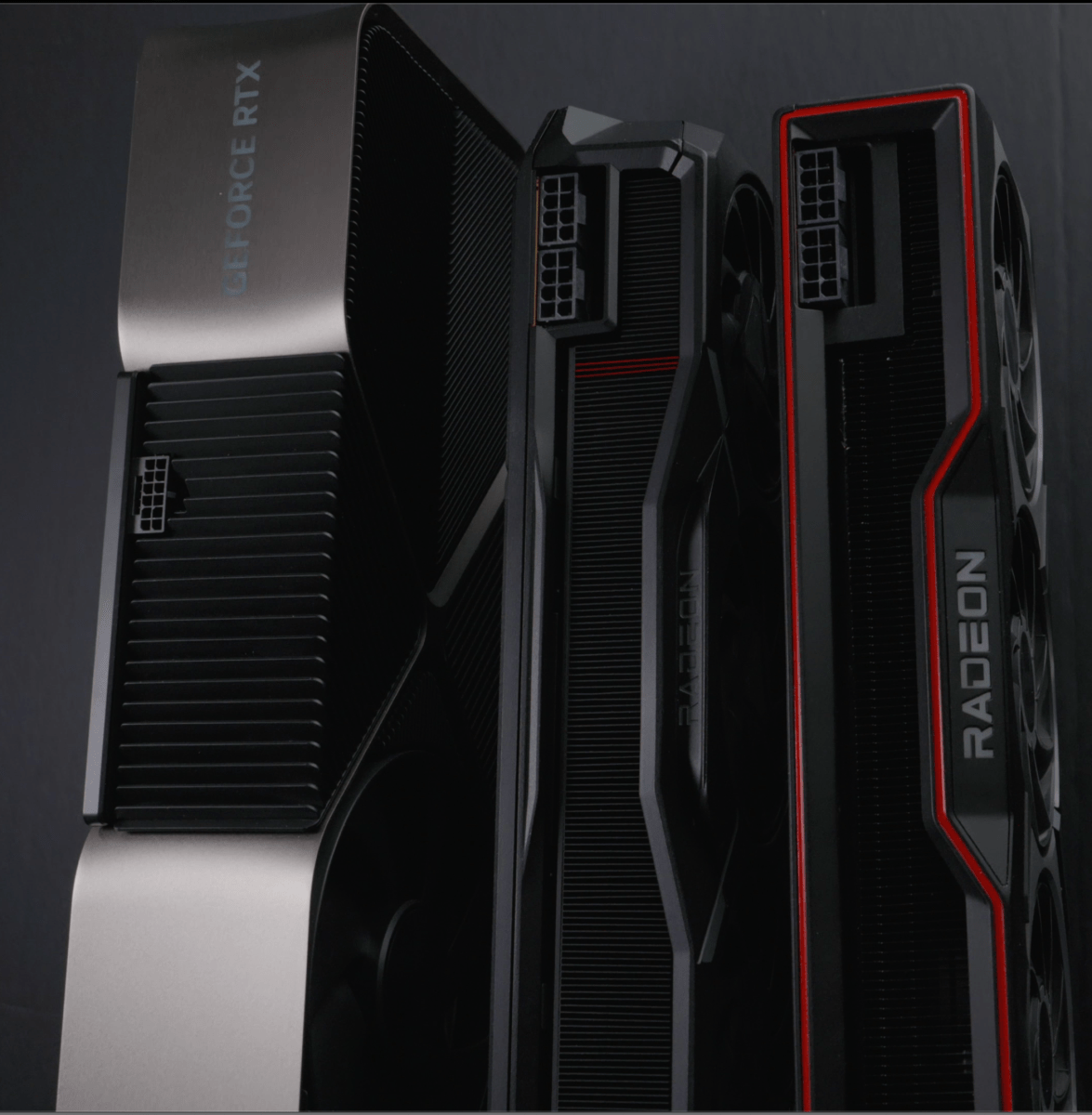 Thiago Trevisan
Both GPUs make the most sense at 1440p, but they can certainly perform at 4K resolutions with some caveats. Brad Chacos brought up a great point in his Nvidia RTX 4070 Ti review: The RTX 4070 Ti only has 12GB of VRAM with a much slower memory bus width—which can bottleneck in some 4K titles. The Radeon RX 7900 XT, with its ample 20GB of VRAM, won't have this issue. That's certainly a nice advantage on the hardware side for AMD.
Brad Chacos
Starting with native Cyberpunk 2077 (ray tracing and DLSS/FSR off), the RTX 4070 Ti suffers a serious defeat against the RX 7900 XT. At 1440p, the 102fps of the former is blown out of the water by the 121fps of the 7900 XT. That's a whopping 17 percent frames-per-second difference, and the 7900 XT is only 11 percent more expensive. 4K also goes to the 7900 XT—with 61fps beating 49fps. In other words, only the 7900 XT hits the magical 4K 60fps threshold in Cyberpunk 2077.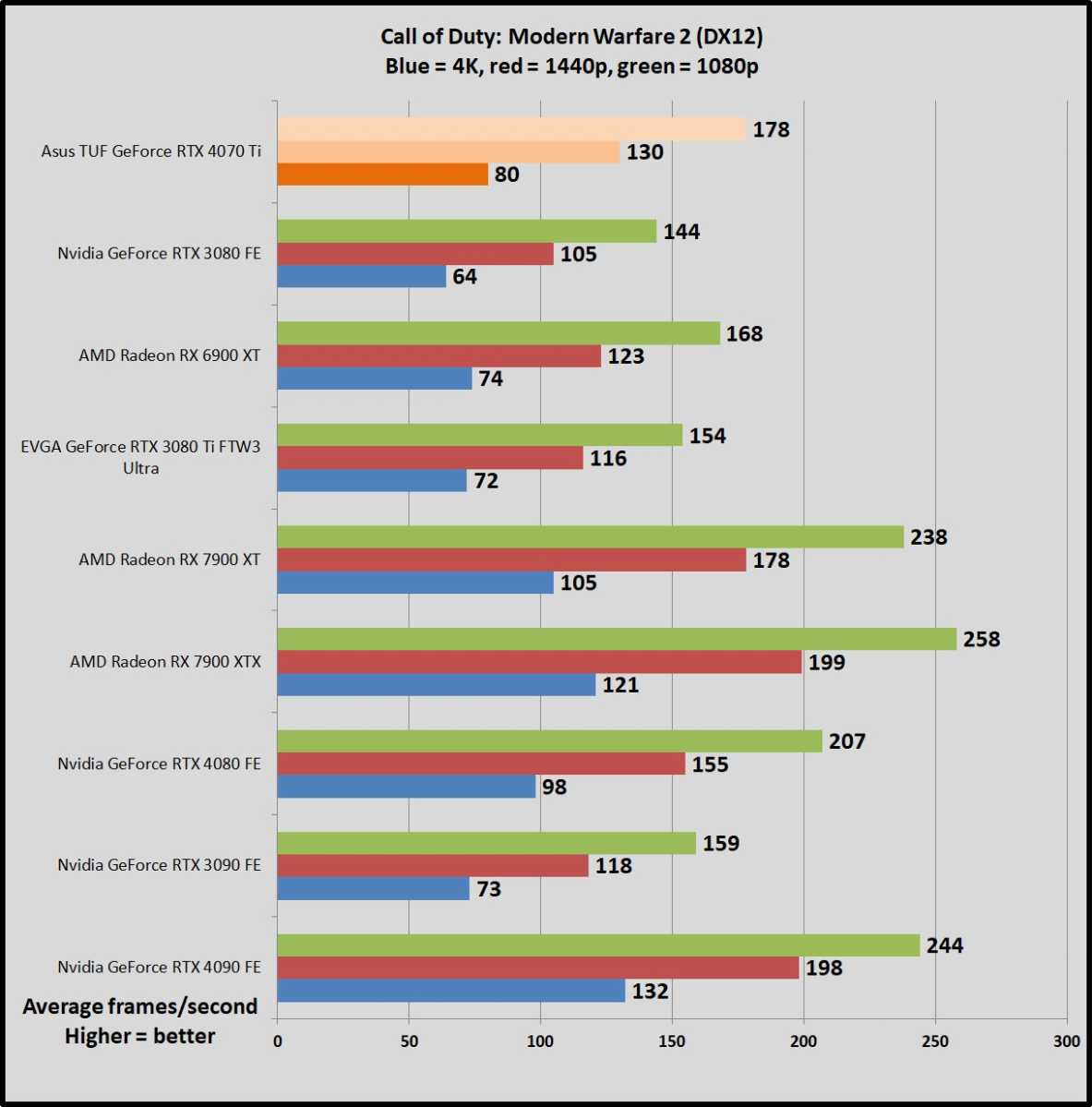 Brad Chacos
Next up is the new Call of Duty: Modern Warfare 2. AMD GPUs have been doing great in this game, and the 7900 XT is no exception. The 4070 Ti has one of its worst defeats here, with massive fps chasms between them. 1440p shows us 178fps versus 130fps, with the 7900 XT taking a dominating lead. The other resolutions are similar—it's not even close.
If this is one of your favorite games, it's obvious that AMD does huge numbers here—even the older 6900 XT isn't too far off the 4070 Ti's pace! If the Call of Duty series is your forte, you'll likely skew towards AMD as the GPU of choice.
Brad Chacos
Let's go back to Cyberpunk 2077, and this time with ray tracing. Nvidia's hardware has a big advantage in ray tracing. Here, we finally see the RTX 4070 Ti score a victory. At 1440p, both GPUs dip below 60fps with ray tracing on. The RTX 4070 Ti maintains (kind of) playable 48fps, which is more than the 37fps the RX 7900 XT can muster.
Whether ray tracing is "worth it" to you is subjective—but when implemented well, it does offer some beautiful effects. Other times, it's not as noticeable. One thing that isn't subjective: The performance penalty that it imposes on hardware.
A big answer to that is Nvidia's DLSS, and AMD's FSR upscaling technologies. These promise higher frame rates, while allowing you to tick on more of the eye candy. In Cyberpunk 2077, this brings the RTX 4070 Ti to a more palpable 88fps. Likewise, the balanced setting also brings the RX 7900 XT to 70fps—much more playable, but well behind Nvidia's GPU. Cyberpunk 2077 will also implement DLSS 3 in the future—which should bring even more frames to the table with Nvidia's Ai frame generation tech. AMD also has FSR 3 in the pipeline, but currently only FSR 2.1 works with Cyberpunk.
To sum up the performance on hand here: The AMD RX 7900 XT has a big lead over the RTX 4070 Ti in regular rasterized performance. This means when ray tracing and DLSS are switched off, the pure brute force of the 7900 XT will wipe the floor with the RTX 4070 Ti. The ray tracing performance of the 7900 XT isn't terrible, either—it still lags behind, but has come a long way this generation.
If you factor in ray tracing and DLSS 3, especially if the game you play supports it, that may balance the conversation more. The $100 cheaper price of the Nvidia GPU is also a plus, but we can't ignore the performance of the 7900 XT—it's the clear winner for this category.
Thiago Trevisan
Nvidia RTX 4070 Ti vs. AMD RX 7900 XT: Power and other things to know
Efficiency matters when you're putting out several hundred watts of performance. The Nvidia RTX 4070 Ti takes the cake here, with a 285W TDP compared to the 300W TDP of the 7900 XT. Overall, both are fairly close, as per Brad Chacos's graph below. The 7900 XT does offer better performance in general, so it wins out on that front. The 4070 Ti does have DLSS 3 in some titles, where it can really perform well—but that's a narrower use case. When looking at the 450W TDP of the RTX 3090 Ti, both GPUs certainly impress with their efficiency gains.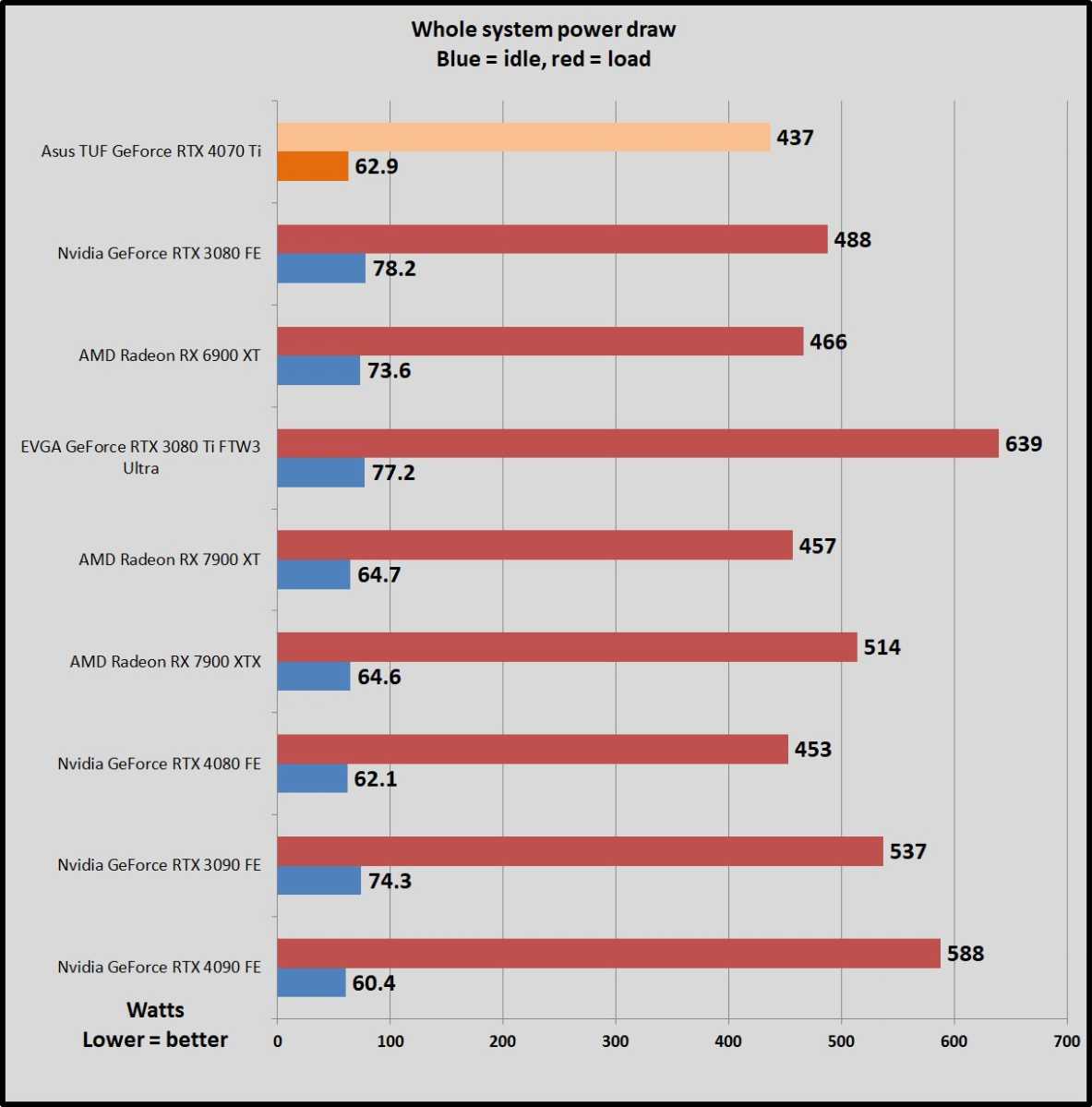 Brad Chacos
Better efficiency means smaller GPU cooler designs, right? Sort of—but not always. The reference AMD RX 7900 XT has a svelte cooler, with only double 8-pin PCIe power. Third-party add-in board (AIB) models can have much larger coolers, however. The RTX 4070 Ti does not have a "Founders Edition" version made by Nvidia, so you're stuck with the AIB coolers. Some have similar designs to the large RTX 4080-style versions, so you'll typically still be dealing with some big brawlers here.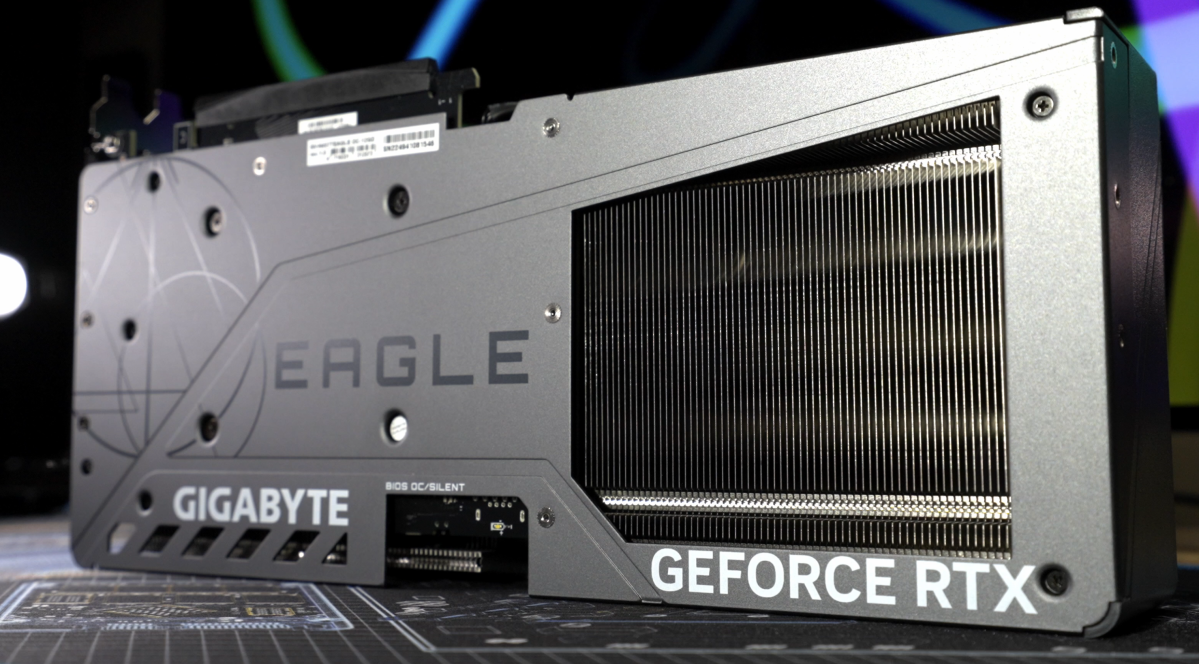 Thiago Trevisan
If you're worried about any thermal issues, both GPUs typically run very cool. The reference 7900 XT was not affected by some of the quality-control issues that plagued the bigger 7900 XTX's reference-only coolers, so nothing to worry about here. Likewise, the power adapters on the RTX 4070 Ti are also fine. Just remember to plug them in carefully and thoroughly (the RTX 4090's issues were found to simply be users not fully inserting the adapter all the way in).
Nvidia RTX 4070 Ti vs. AMD RX 7900 XT: Verdict
It's hard to argue against some of the performance that both GPUs are putting out—especially at 1440p and 4K. Efficiency is also impressive, putting last-generation top-dog GPUs to shame.
While the 7900 XT is certainly the performance favorite here for most titles without ray tracing, it's hard to crown a true winner. GPU pricing has rapidly reached prices that seem downright unreasonable. The RTX 4070 Ti does offer decent ray tracing goodies and DLSS 3 can be huge if the game you're playing supports it. At $799, it's cheaper than the 7900 XT, but we're starting off at an already exorbitant price level, which makes it unappealing. The $999 7900 XTX looks much better than either for your dollars, but it's also more expensive.
AMD's more powerful (and pricey) alternative
Radeon RX 7900 XTX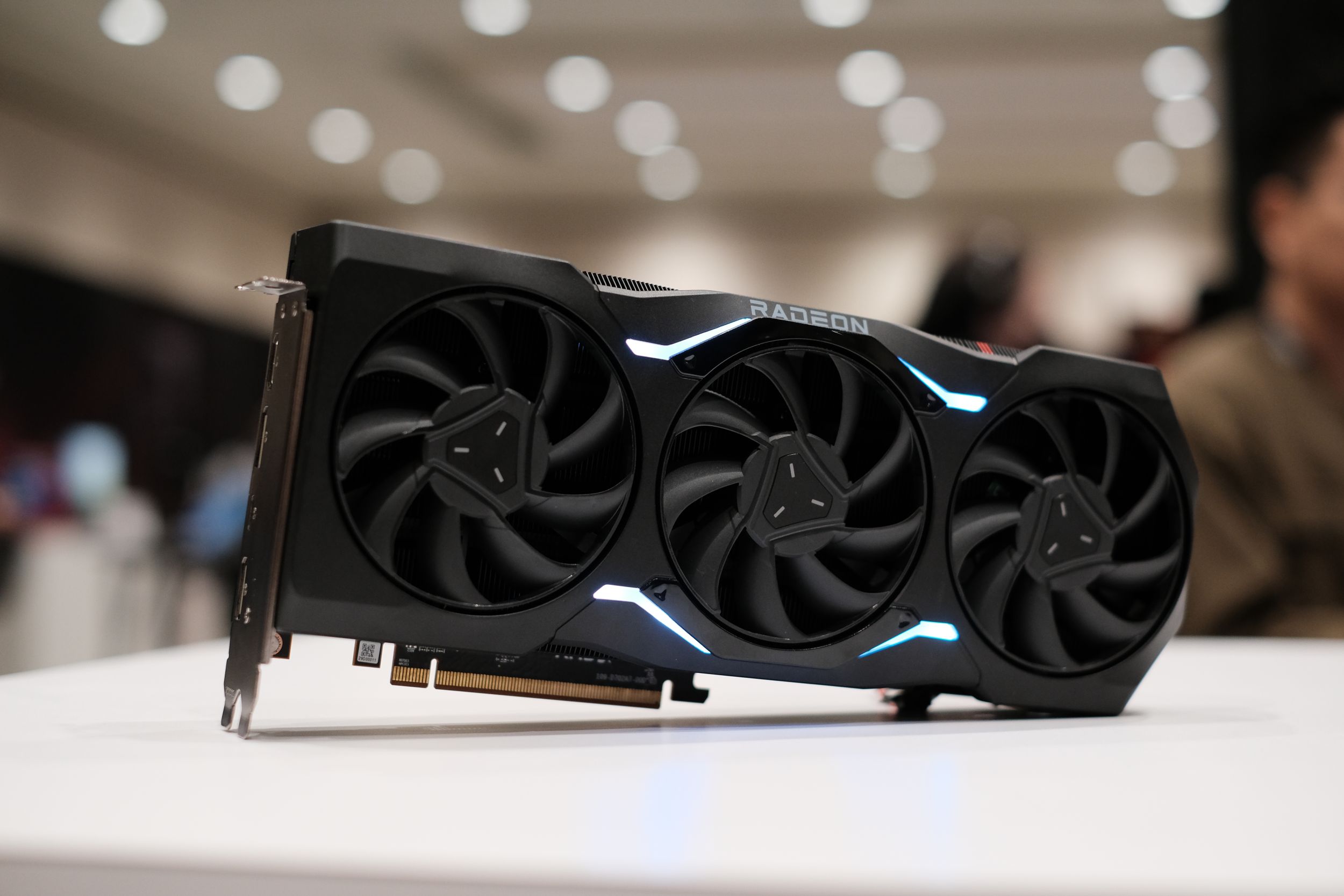 Price When Reviewed:
$999
So there's no clear winner here. We'd suggest waiting a bit for prices to stabilize, as it's been a tumultuous time. Nvidia and AMD are still reacting on-the-fly to the overabundance of previous-generation GPUs still needing to be cleared out of inventory. This clearly has had an impact on next-gen pricing.
This is an "out of the ordinary" transition period, and we know saying to just "wait it out" isn't always a viable option for those needing a GPU now—but now you have the information you need to make a smart purchase if you do need a new GPU right now..
With more GPU releases this year encompassing the rest of the lineup, we may also see better pricing to do more availability. You may want to hold on to your current GPU for just a little longer—things should improve.