In the digital console age, if you're not gaming online, are you really gaming at all? Well, sure you are, but it's a whole lot better to get online, and we're making it more affordable than ever with a special deal on Xbox Game Pass Ultimate.
Ultimate is Xbox's premium experience, with more than 100 high-quality games available for multiplayer play on console, PC, phone, and tablet all at one low price. There are new titles added all the time, so there's always something new to play. With Ultimate, you'll get all of the benefits of Xbox Live Gold, letting you join the online community on the most advanced online console multiplayer network, getting access to free games, and discounts of up to 50% in the Xbox Store. You'll even get instant access to EA Play, allowing you to play some of EA's most-loved series and titles for no extra charge.
Really, that's just scratching the surface of the benefits. Dive in and discover them all with a two-month subscription to Xbox Game Pass Ultimate for half off $29 at just $9.99 now.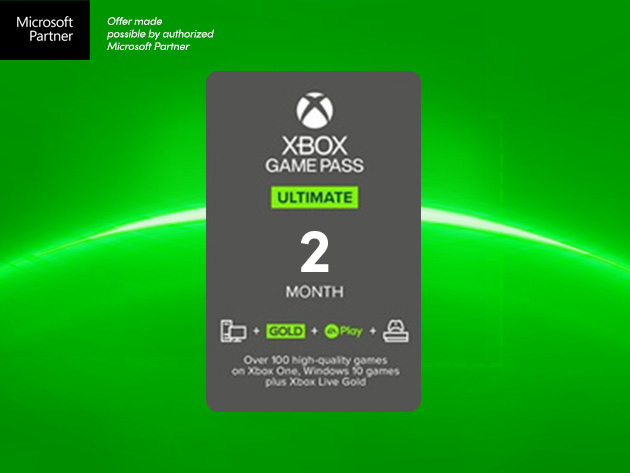 Xbox Game Pass Ultimate: 2-Month Subscription – $9.99
Prices subject to change.