It's been a little over two years since CDProjekt Red's sci-fi opus landed, and the general consensus is that, yeah, it's pretty much fixed now. While Cyberpunk 2077 was plagued with bugs and performance issues at launch, the developer has worked tirelessly to improve it. The latest update brings support for Nvidia's DLSS 3, which can work with the latest GeForce cards to dramatically improve frame rates even with demanding effects enabled.
For the uninitiated, DLSS stands for Deep Learning Super Sampling. It's an incredibly complex technique that combines custom hardware processing with hundreds or thousands of hours of graphics analysis for each game. By combining this deep neural network processing with dedicated cores on RTX cards, it can allow games to enable intense effects like ray tracing without the huge hit to framerates that normally result.
DLSS 3 is particularly impressive, as seen on preview builds of Cyberpunk 2077 in our RTX 4090 review, leveraging Nvidia's new "Frame Generation" technology that inserts a fully AI-generated frame between every GPU-generated frame to supercharge overall frame rates. With high resolution and RTX-branded ray tracing effects enabled, DLSS 3 can triple or even quadruple the frame rate versus the game running without DLSS.
Brad Chacos/IDG
Unfortunately you're going to need some serious hardware power in order to take advantage of it. Only RTX 40-series cards can use it — while older cards should see some improvements on DLSS version 1 or 2, they won't be anywhere near as dramatic.
The RTX 4090 is a monster GPU with dlss 3 support
GeForce RTX 4090 Founders Edition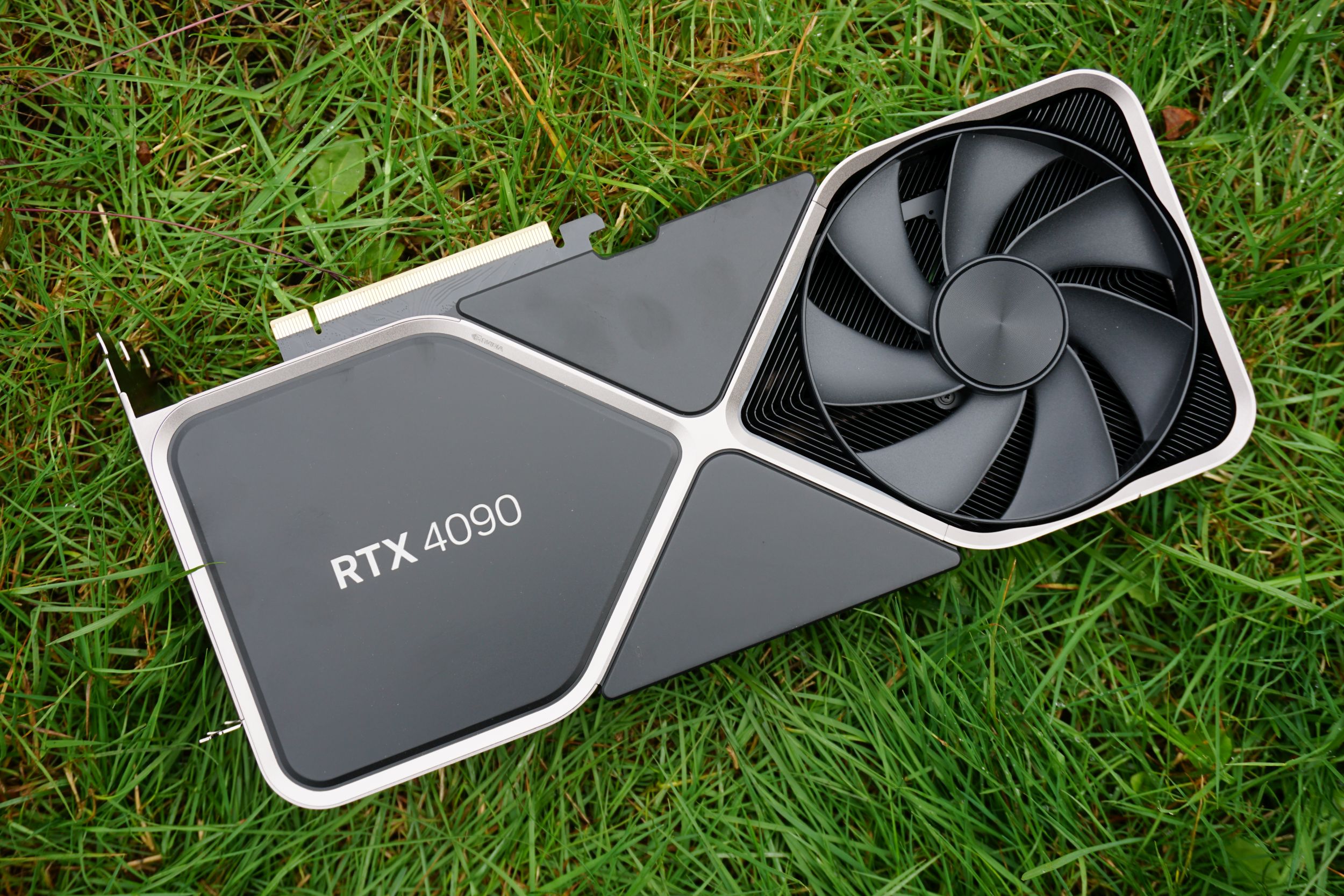 Price When Reviewed:
$1,599