On the whole, power supplies haven't changed much for DIY builders. The back gets mounted to a computer case, while the power supply cables link to the front. If you end up working in a chassis with little clearance for cables, it can transform cable management into a puzzle.
Not so with Corsair's new line of RMx Shift ATX 3.0 modular power supplies, which make the radical change of moving the power supply connections to the side of the PSU. Or at least—the design reduces the issue, depending on your computer case. Narrow cases created with traditional power supplies in mind may not have enough side clearance; you'll need at least 30mm of space.
But if your computer case is compatible, you can take the full benefit of having a side panel of connectors. For starters, you won't need to make hard angles when routing your cables from the PSU to the motherboard or other components. (Good-bye and good riddance to wrestling bouts with a chunky 24-pin power cable.) That should allow for cleaner, more elegant lines.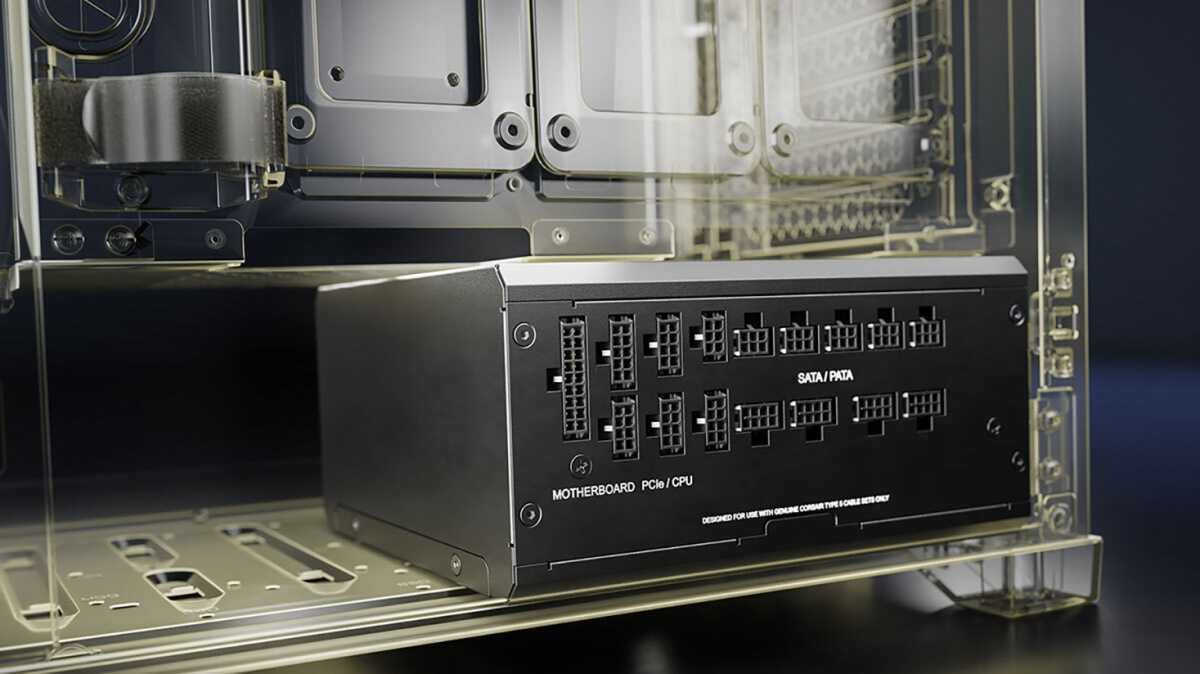 Corsair
The bigger advantage is the ease in connecting cables to the power supply—you can add or remove them without having to unmount the PSU. With a modular power supply, that's a huge time saver. Because you insert the cables yourself, user error is always an ever-present possibility. Forgetting to add a cable, not seating a cable fully, needing to remove one that you didn't actually need: These are all common mistakes made while building, and often discovered after you've screwed the power supply in place.
Corsair is offering these fully modular RMx power supplies in wattages ranging from 750W to 1200W, with every model ATX 3.0 certified, PCIe 5.0 compliant, and backed by a 10-year warranty. You also get a PCIe 5.0 12VHPWR GPU cable in the box, making the SHIFT line compatible with GeForce RTX 40-series cards out of the box. Currently, the $160 850W, $210 1000W, and $270 1200W versions are available now on Newegg and Corsair.com.