DIYers take pride in doing as much as possible themselves. Unfortunately, one thing you can't do is rely on your eyes to match the colors you're inspired by in the world to the right paint at the store. For that, however, there's the Nix color sensor.
This pocket-sized, color-matching device can easily identify any color with a simple scan. Just pair the Nix Mini with the Nix Digital app, place the gadget on any surface—whether that's painted walls, vinyl, fabric, leather, or dyes—and the Nix will instantly match the color to more than 100,000 brand name paint colors or to sRGB HEX, CMYK, and LAB colors. You can find matches from brands like Benjamin Moore, Dulux, Farrow & Ball, and Sherwin Williams, so that there aren't anymore mismatched swatches or mistakes at the store.
Mashable gave a rave review of this device, writing, "The Nix Mini Color Sensor could be an awesome tool to feed your innate perfectionism." Make colorful DIY projects a breeze and grab the Nix Mini Color Sensor V2 for just $59 (reg. $99).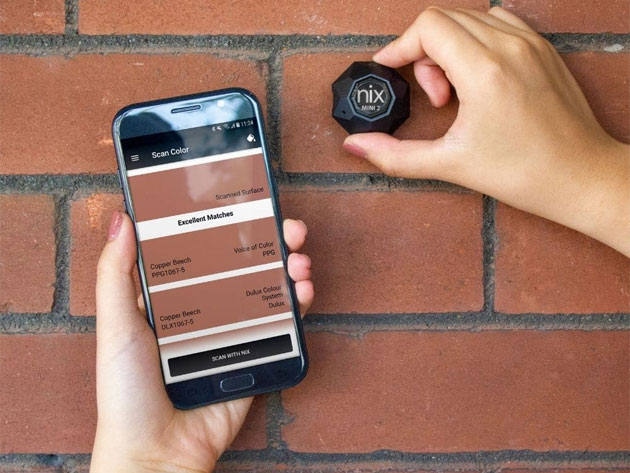 Nix Mini Color Sensor V2 – $59
Prices subject to change.