Gamers, start your graphics cards: Steam's Next Fest has arrived once again!
For the uninitiated, Next Fest is a digital showcase of hundreds of indie PC games coming to the platform in the next year. You've got just seven days to try out most of them — it's literally impossible for one gamer to get through them all. But in the spirit of exploration, we've combed through the absolutely massive list of demos and picked out a few that you might want to try. Here are 15 can't-miss Steam Next Fest demos, in no particular order:
Hobofeller
Vampire Survivors is tearing up the charts right now as a unique take on the top-down shooter. Cyclo Chambers is pretty clearly cribbing off that style, with auto-shooting, a roguelite run setup, and dynamic combinations of weapons and items. But with a cute-as-a-button art style and ten different player characters to try, it might just be the next big hit.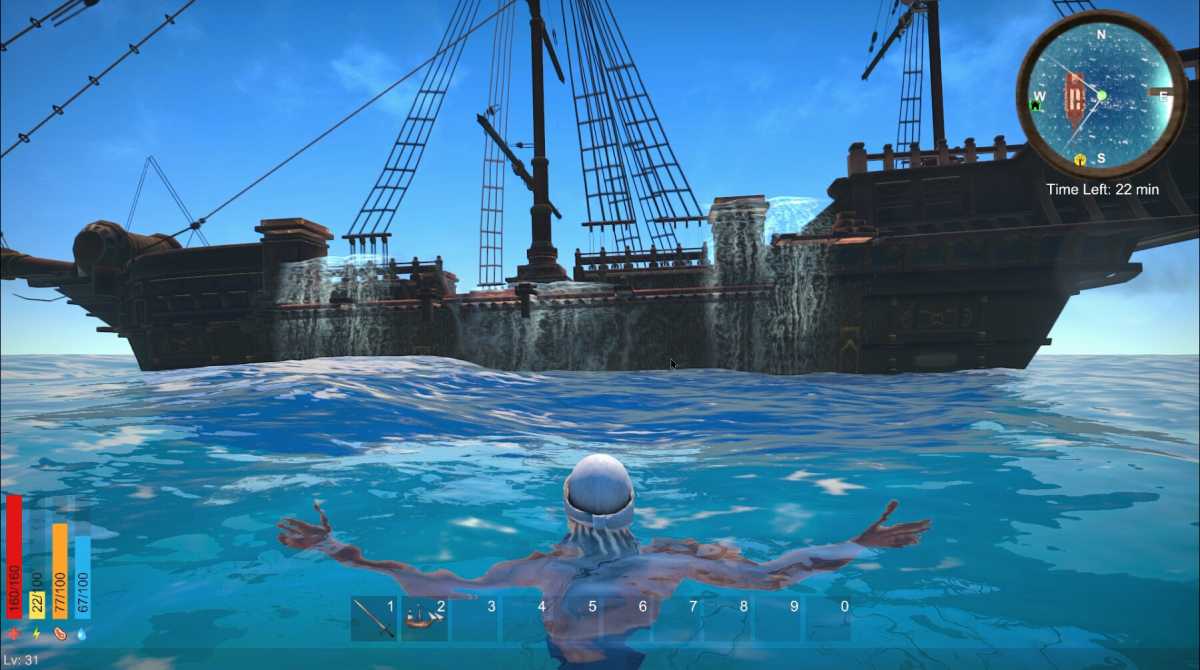 Pangea Game Studios
Remember that bit in the last Pirates of the Caribbean movie where they throw a ship in a bottle into the ocean and it turns full size? That's kind of the vibe here. Build your ship, explore the magic-infused ocean, craft for new supplies, fight on land and sea, and unfold a mystery in the Bermuda Triangle.
Flippfly LLC
This game isn't trying to hide its Starfox inspiration, with a bunch of anthropomorphic cats piloting spaceships through a Windows Media Player visualizer. The Death Star trench you run through is endless, as are the enemies that populate it, so prepare for some roguelite runs.
A17 Studio
It's going to be a long wait for Hades II, so in the meantime give this one a try. Dark Tree has some gorgeous (and dark) 2D artwork fleshing out its world and story, with a bit of Diablo-style combat. Different combat styles, weapons, and branching upgrades are what might scratch that Hades itch, but you can bring a friend in co-op mode too.
Arnold Rauers
A sequel to an excellent mobile game from a few years back, Card Crawl Adventure is a deck-builder that focuses on small decks and strategic implementation. Short sessions infuse the usual randomness of deck building with a spatial layout element that gives the game a unique twist.
Brace Yourself Games
Imagine a mech combat strategy game, mixed with a…video editor? Phantom Brigade's hook is the ability to predict your enemy's next few seconds of movement, execute your squad's actions accordingly, and play back the last turn to analyze it for future strategy. Naturally, tons of custom robot parts allow for unique loadouts.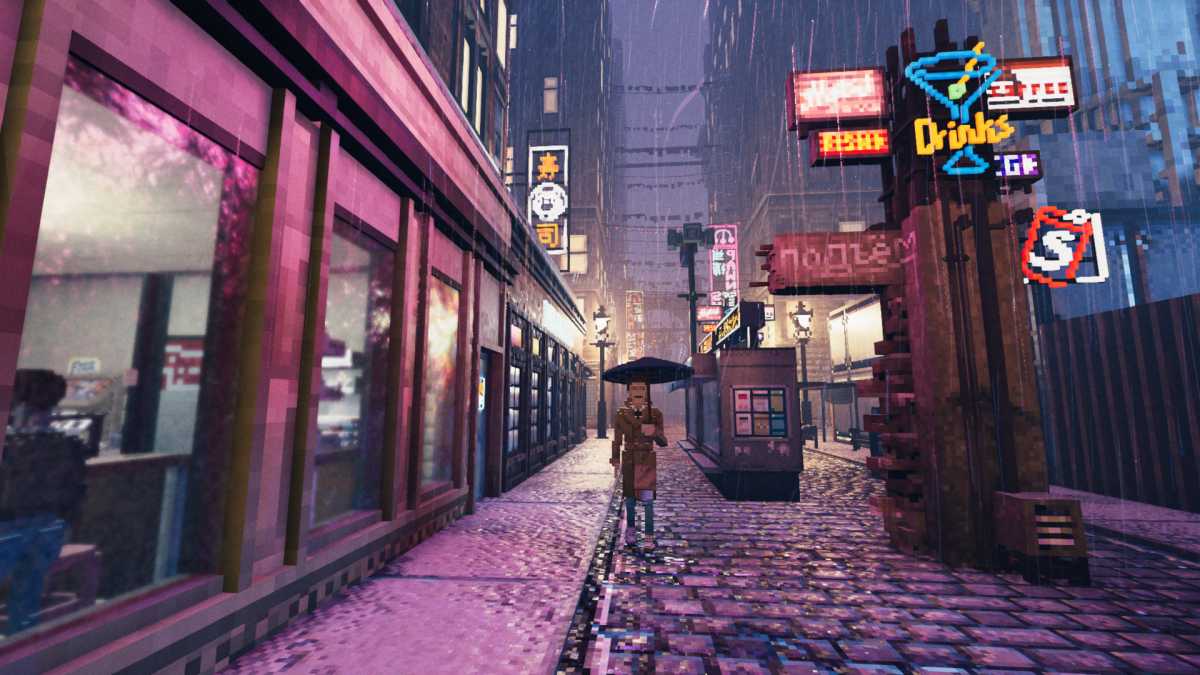 ColePowered Games
An old-school detective game in a voxel cyberpunk world, Shadows of Doubt is basically what Blade Runner would look like if it was set in Minecraft. In addition to the usual investigation and pistol-slinging combat, you can make your own yarn-and-thumb tack conspiracy board, presumably while you shout about Pepe Silvia.
Byteparrot
This game is a mix of old-fashioned snowboard racers like SSX and the unhinged vehicular combat of Mario Kart. Oh, and all the combatants are adorable critters, like penguins, lemurs, and chickens riding frying pans. What more do you want? Nothing, that's what.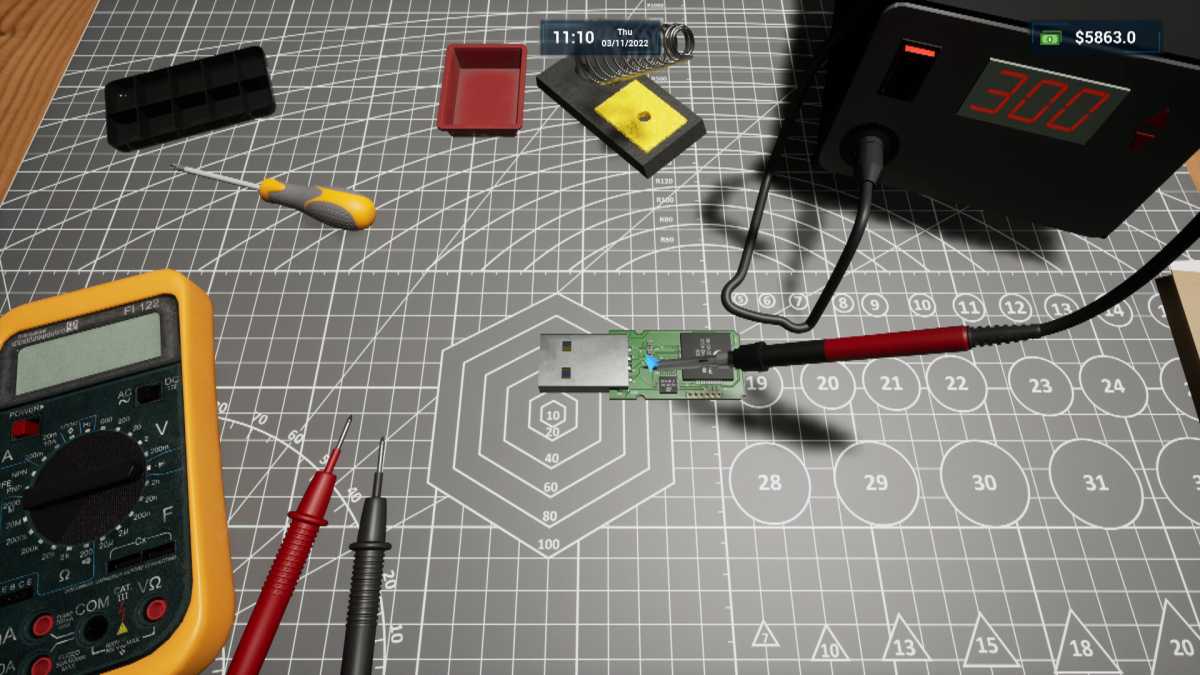 picture4u
If you're a PCWorld reader, there's a decent chance that you know your way around a soldering iron. Care to prove it? In ServiceIT, you play an electronics repair tech, fixing gadgets, building PCs, and servicing IT networks. You'll also have to manage a company, hiring employees to expand your capabilities.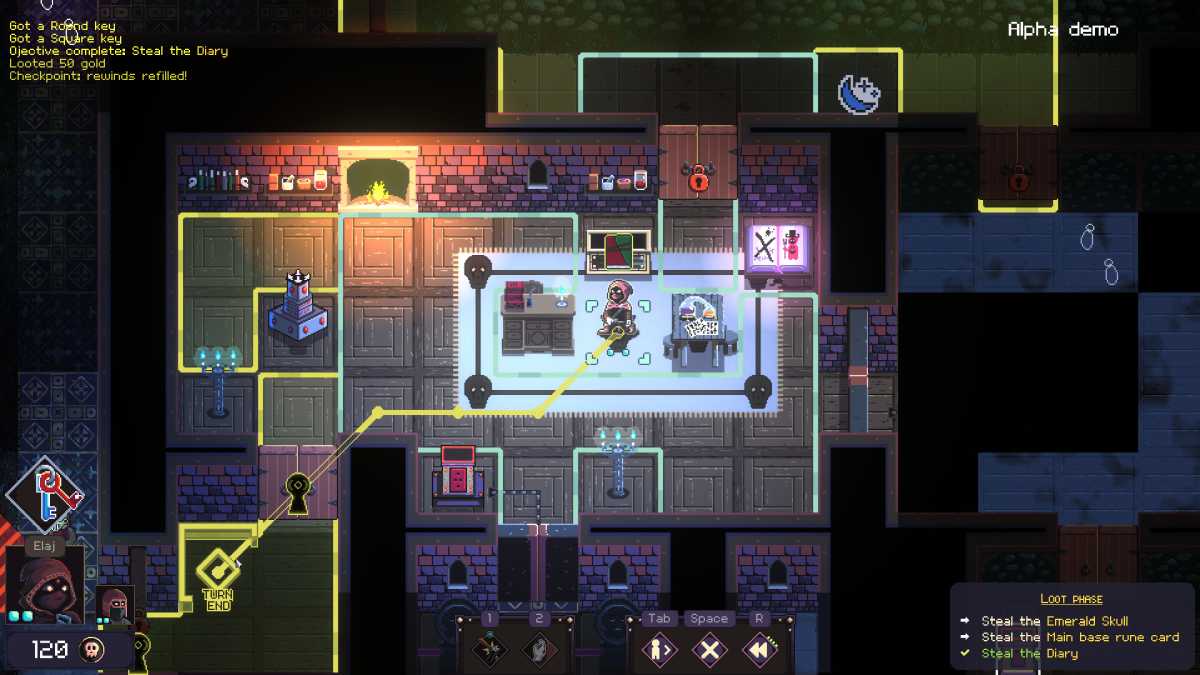 Ishtar Games
Breaking and entering is a long tradition of fantasy games, but in Spirited Thief it's the entire point. This is no smash-and-grab, either: you'll need to carefully plan and manage your heist with your ghost pal, then break in and avoid guards and traps using the turn-based setup.
Tbjbu2
This game unashamedly takes inspiration from Ark and other survival crafting games. But it has time travel and robot dinosaurs. Fight 'em, tame 'em, ride 'em and shoot at a bunch of other players. They're robot dinosaurs, what else do you need to know?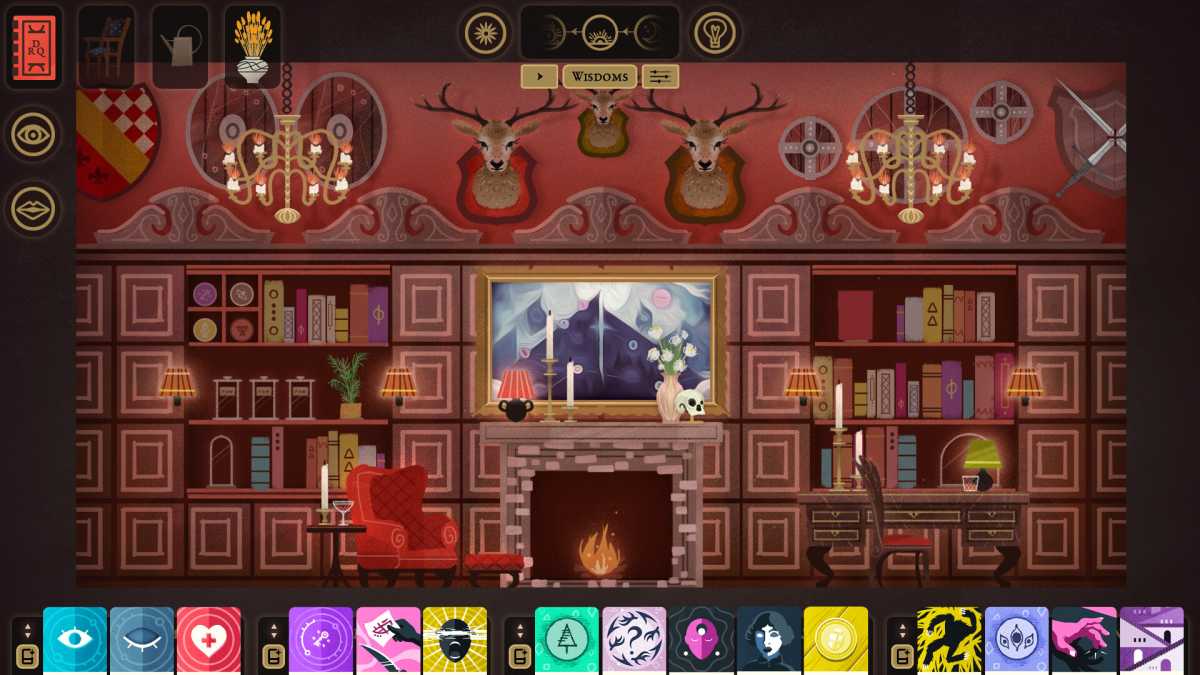 Weather Factory
Ever wonder how the librarian of the magical library spends their time? Book of Hours (from the makers of Cultist Simulator) has the answer: tracking down rare tomes, organizing the collection, and generally making the library better. Oh, and dabbling in a little magic, of course. This combat-free title mixes cozy game elements with RPG progression and bookie obsession.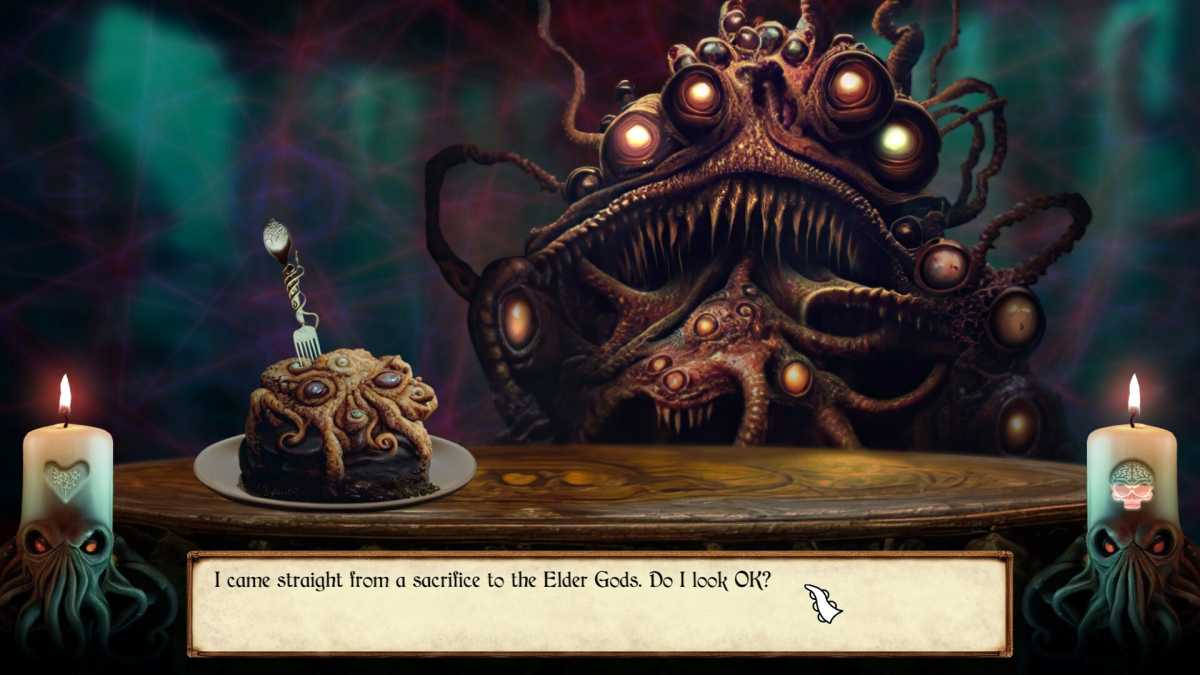 Pixel After Pixel
Lovecraftian horror is based on the fear of that which we cannot comprehend, the slow, creeping terror of gods and monsters beyond our world who care nothing for our pitiful, brief existence. But what if all those slimy, gross abominations were…sexy? In this visual novel you have dinner dates with eldrich horrors man was not meant to comprehend, and try to figure out what wine to pair with a grilled shoggoth tongue.
Fireshine Games
Steampunk Castlevania. Okay, that's a bit reductive: Gestalt tries to mix it up a bit with an easy switch between ranged and melee combat, but one look at the impressive pixel art lets you know that somewhere in this game's endless Night, someone's playing a Symphony.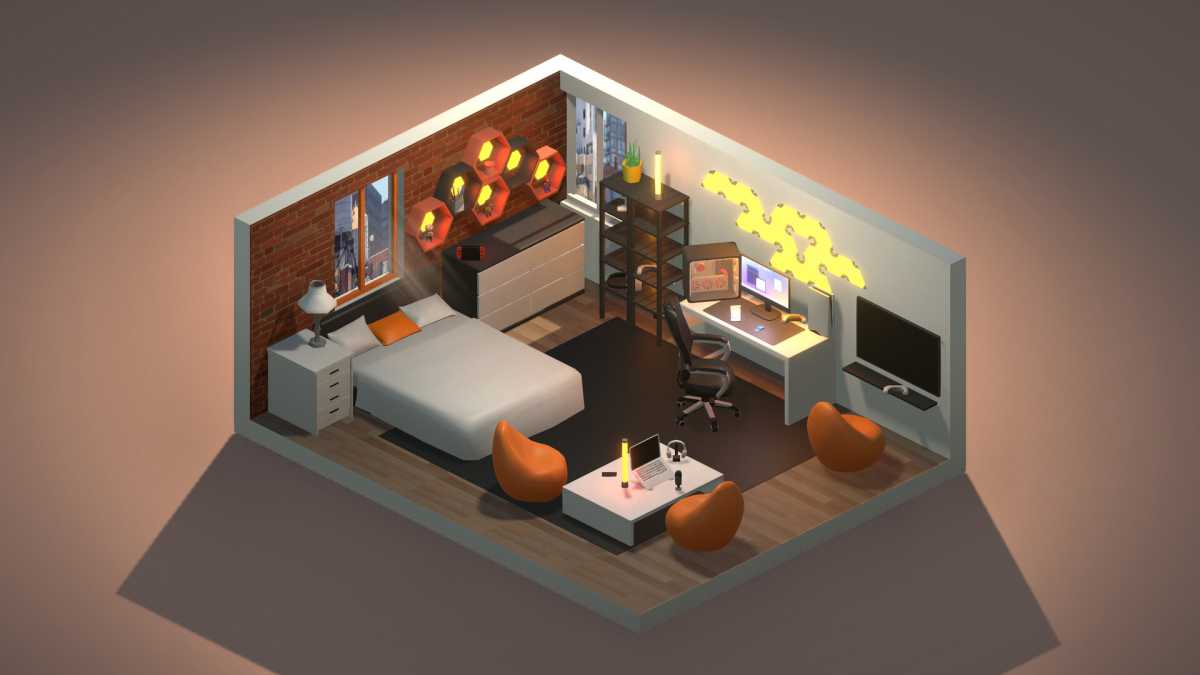 Campfire Studio
You'll want to check out this game if you've ever drooled over the galleries of "Battlestations" on Reddit. Fill up your room with cozy comforts a la Unpacking, complete with an unlimited budget of isometric desktop PC gadgets and tchotchkes. You might never be able to afford a 60-inch ultrawide OLED in real life, but in this game you can get one that matches your loveseat.