I've been a gamer pretty much all of my life. When I was a kid, my dad taught me how to navigate the puzzles and defeat the bosses in Legend of Zelda: Link to the Past on the Super Nintendo. Those are some of my earliest childhood memories, which is why console gaming will always have a special place in my heart. That said, now that I'm in my mid-thirties and value comfort and convenience above all else, I've mostly switched to PC gaming these days. I'm not going to lie, my argument for switching to PC gaming is mostly rooted in my persnickety personality. I like things a particular way. Fussy demeanor aside, I've still got some valid points, especially where lifestyle is concerned.
Looking for a new gaming PC? Why not try a pre-built desktop tower?
I use my PC for gaming as well as work
Whether I'm editing reviews for PCWorld or farming gear in Final Fantasy XIV, I use my PC for just about everything. I like having access to whatever I need at all times. All I have to do is press the power button and boom, my PC is ready and lightly humming like a living thing. Maybe it's wrong to mix my work space with my play space, but I find it convenient to have everything in one spot. Sometimes, if I'm eating lunch at my desk, I'll even watch an episode or two of whatever show I'm binge-watching at the time. I like having the freedom of switching between activities without having to leave my desk.
Wider variety of games
I don't have a favorite genre of video game. I play everything from independent titles like Cult of the Lamb to big hitters like The Legend of Zelda: Breath of the Wild. However, I like having a large selection of games at my disposal and that's one of the major reasons why I switched to PC gaming. I have access to many different online gaming stores such as Steam, Epic Games, Origin, and so on. These stores often feature phenomenal deals, free demos, and a plethora of unique indie games. Variety is the spice of life.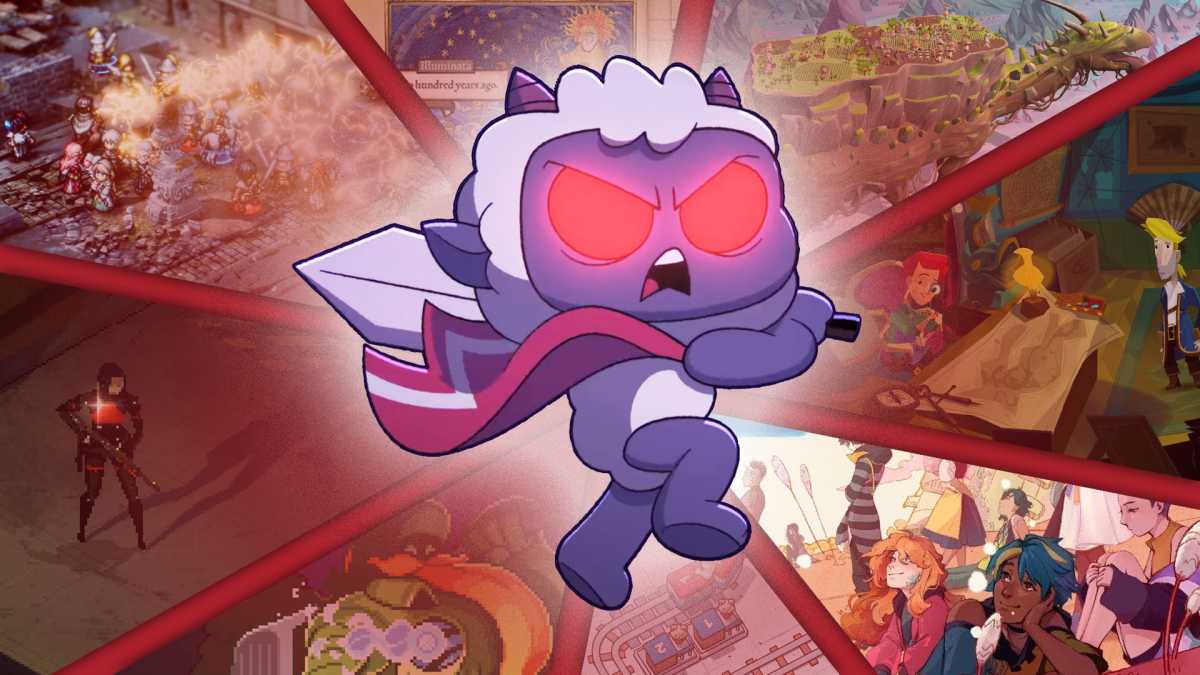 Michael Crider/IDG/Devolver Digital/Various
Picking my own gaming accessories makes a big difference
The ability to pick and choose my own peripherals is a big reason why I switched to PC gaming, as my dual-monitor setup makes a massive impact on everything I do. I love being able to fine-tune my music playlist on one screen while chatting with coworkers on the other. It also helps when I'm playing games. Whenever I'm investigating ghosts in Phasmaphobia, for example, I like having the accompanying Wiki page up on the other screen. This makes it super easy to read up on useful tips, ghost types, and so on. I'm all about easy access to information and my two monitors deliver just that. My keyboard makes a huge difference, too.
I use the Corsair K70 RGB mechanical keyboard and I love everything about it. I don't have to press down very hard for the key to register, and the Cherry MX mechanical switches are satisfying to type and game on. It definitely gives me better control in games too, especially when I'm firing off strategic attacks in a high-stakes dungeon and need to be standing in the right place at the right time. With gaming controllers, there's a learning curve with the buttons, as it differs from game to game. That's not really the case with a keyboard. You use the WASD keys to move, control to crouch, and so on. It's pretty standard across the board.
Michael Crider/IDG
All PCs are backwards compatible
One of the biggest frustrations of console gaming is that there's no backwards compatibility, which means you can't play older games on newer systems. That's not the story with gaming PCs, which have built-in backwards compatibility. That means you can run most older PC games on newer rigs. This is good news for someone like me, who plays The Elder Scrolls III: Morrowind to death. I love the old-school graphics of the game. Seriously, every character resembles a sentient potato and I'm so here for it.