Despite what some of my professional colleagues will tell you, ChromeOS is fine. While it basically started as a browser with a Start menu on top of it, Google has spent years diligently improving it and updating its capabilities. If it could only run my rusty old copy of Photoshop, I might just consider using it all the time. However, I have to admit that switching from Windows to ChromeOS has one big pain point and that's the different keyboard shortcuts for things like window management. But that's about to change.
About Chromebooks (via Tom's Hardware) reports that the upcoming ChromeOS version 111 has the ability to completely customize keyboard shortcuts, which can be made visible to the end user by enabling three of Chrome's custom settings flags. The primary settings menu then shows a full interface for all of the system-wide shortcuts, along with a pop-up menu allowing you to customize them with just a few short key presses. How wonderfully user-friendly! Now you can change the "move this window to the left side of the screen" from the default "Meta + [" shortcut to "Meta + left arrow", as nature Microsoft intended.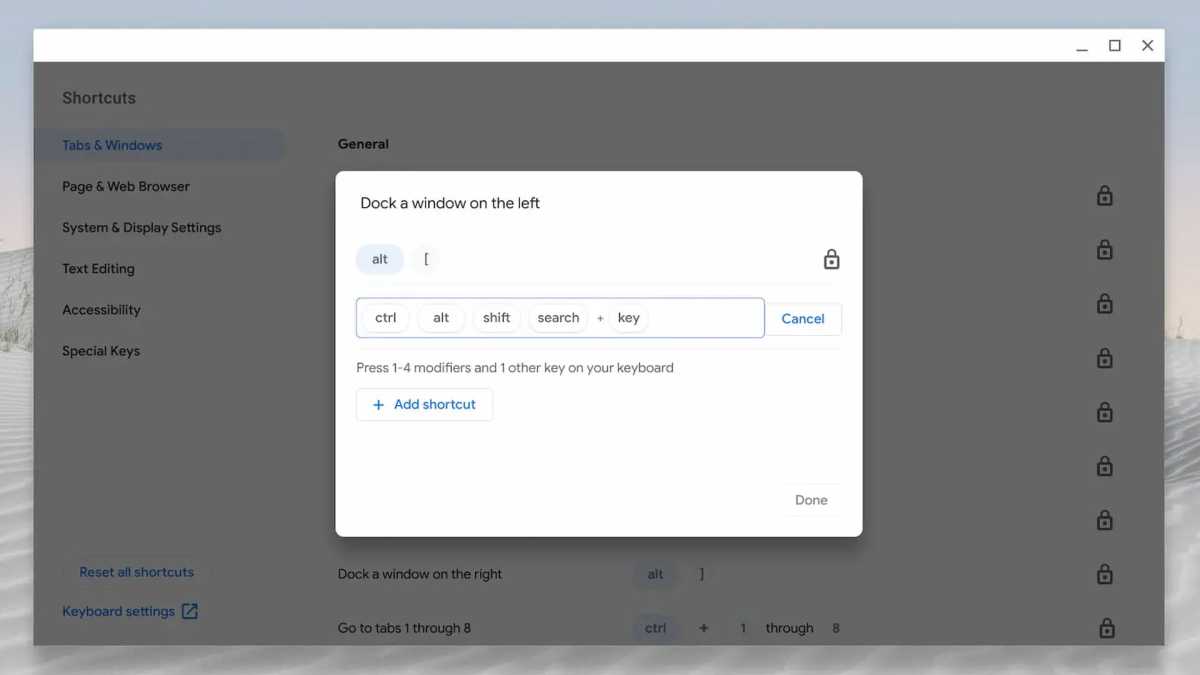 About Chromebooks
Here's where the other shoe drops. The user settings changes made in the menu aren't actually applied, as of this beta release of the OS. Yes, it's very strange to bake in a full user interface for this stuff without actually enabling it. But such is often the way with Google software — after all, the things hidden behind Chrome flags are sometimes not meant for the typical user to tinker with.
Since it's in beta right now, ChromeOS 111 should be hitting Chromebooks and other Chrome-powered hardware sometime within a month or two, assuming said hardware is still being supported by Google.