If you've come to expect a certain behavior from Windows' Alt + Tab shortcut—that it will cycle through all open windows—you may be thrown for a loop when using Microsoft Edge as your browser. Inexplicably, Alt + Tab presents you with not just every open program, but also every open tab within the browser.
I hate it.
Somewhere deep in the annals of Microsoft history exists a reason for this decision. There must have been focus groups and feedback that confirmed that folks would love this feature. In fact, among the billions of Windows users out there, many people probably adore the inclusion of their last five active tabs when sifting through open windows. You don't need to first bring the browser to the forefront, then find the desired tab. You can jump straight to it.
But visual noise slows me down. I try to keep my number of open windows to a minimum, otherwise hopping over to the one I want in the task switcher is cumbersome. And this helpful Microsoft Edge feature adds unwanted visual clutter for my eyes to have to pick through. (So unfortunately, it's not helpful to me.)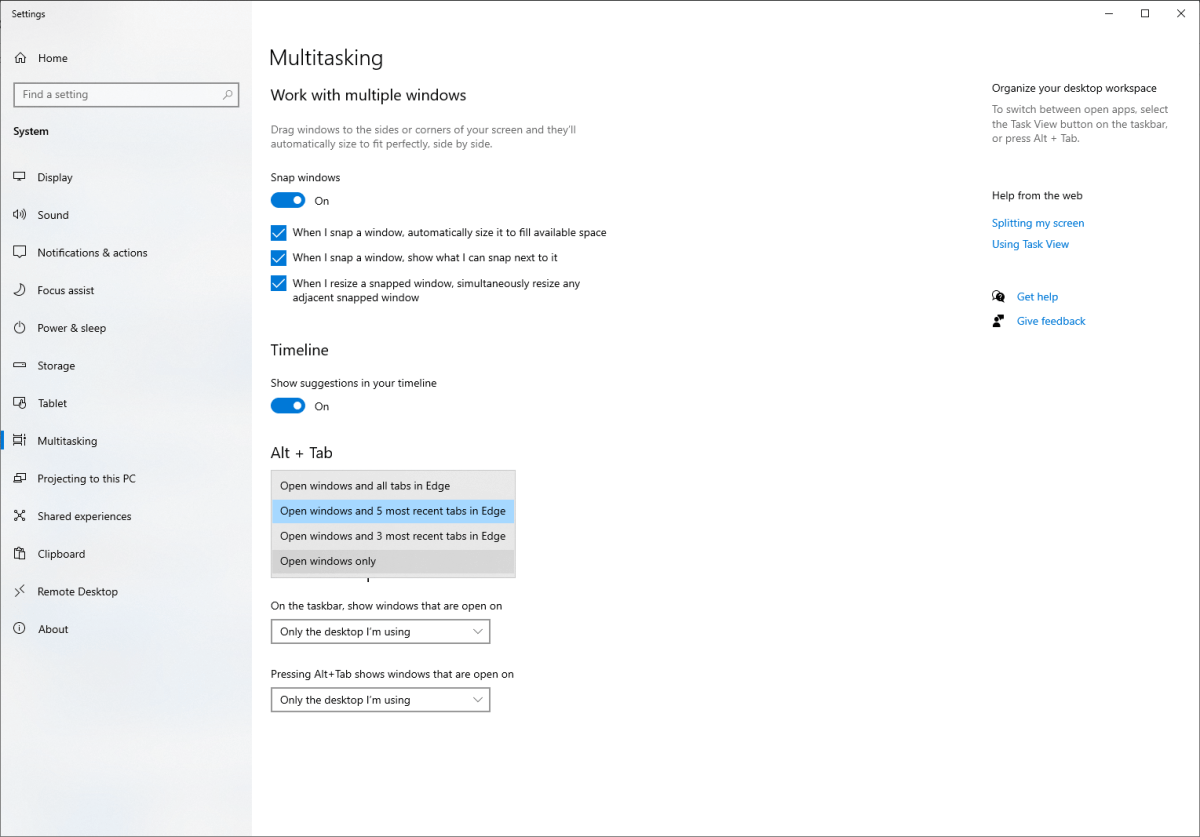 PCWorld
Thankfully, you can disable this setting—though you won't do this within Microsoft Edge. You must instead head to your Windows settings. Under Multitasking, you'll see an option for Alt + Tab. Choose the Open windows only setting. Now when you use the task switcher, you'll have the classic Windows experience of only open apps and File Explorer windows to cycle through.
If you have the complete opposite preference to mine, you can also instead embrace chaos and violence via the Open windows and all Edge tabs option. That means yes, all your Edge tabs become part of the Alt + Tab madness. You have 44 Edge tabs open? Well, now you have 44 additions to your task switcher lineup.
The good news is that Microsoft actually gives us a choice, including the ability to step down the number of Edge tabs that appear. I'm not sure if I could keep using Edge otherwise, even with it already being one of my secondary browsers.