If you've been shopping around for a new monitor, you've probably come across the ultrawide variety. These monitors are much wider than your usual fare, with some as big as a massive 49-inches. For context, most regular size monitors measure anywhere from 22- to 27-inches.
So, why might you possibly invest in such a behemoth? My colleague Mark Hachman recently wrote about how an obscure Windows tool made him an ultrawide believer, but that doesn't answer this fundamental question. In addition to have a lot more space to work with, ultrawide monitors are also fantastic for watching epic movies. Let's get into it.
For more options, check out our best ultrawide monitors and best ultrawide gaming monitors roundups.
More space to work with
Best ultrawide monitor for professionals
Asus ProArt PA348CGV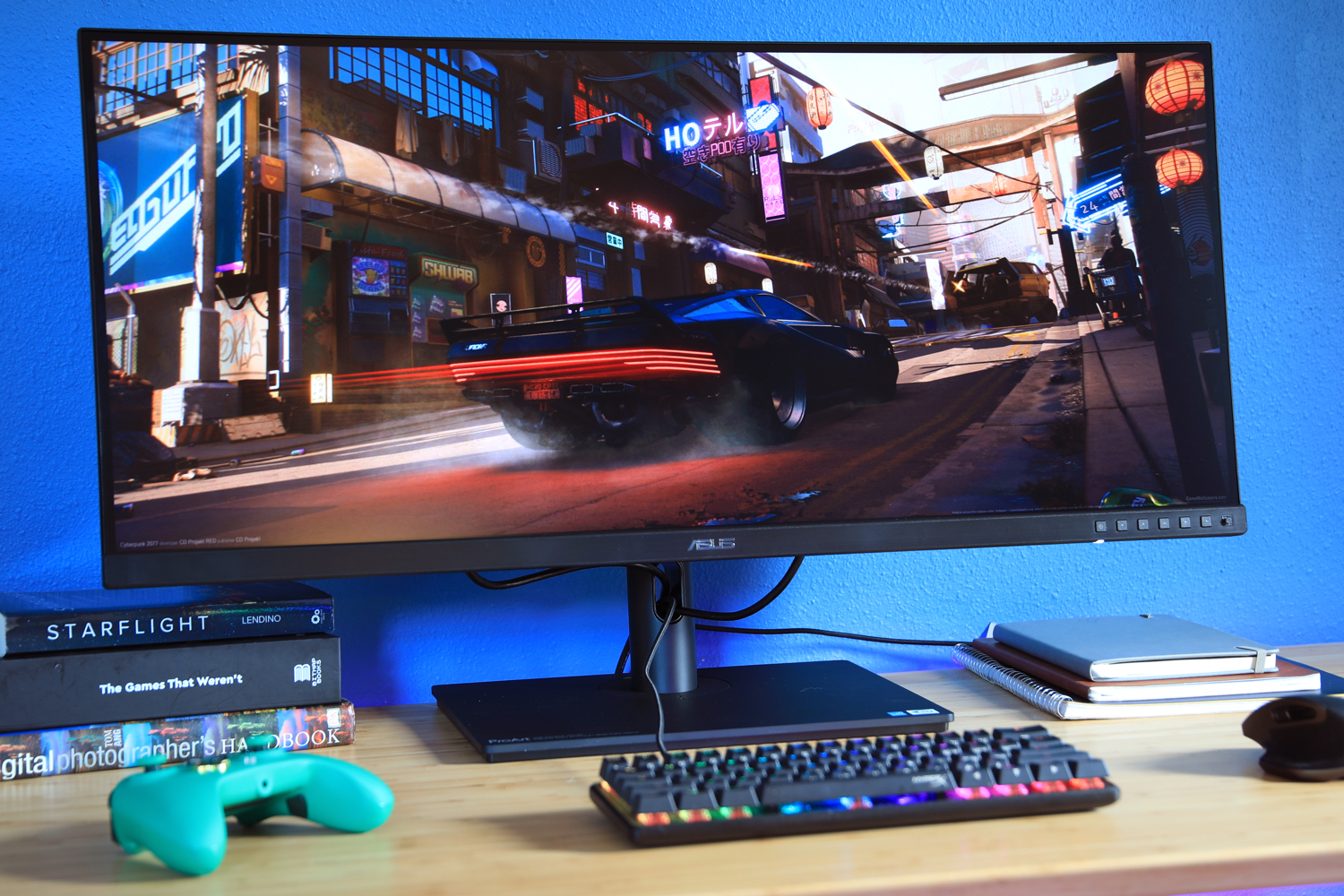 Price When Reviewed:
729.99
If you're constantly juggling multiple things at once, then you'll love the additional screen real estate an ultrawide monitor provides. Having a bigger screen often makes productivity tasks much easier, as you can have a work document open at the same time as a videoconferencing call with plenty of room for both. Plus, having one ultrawide monitor might be better than having two regular sized ones depending on your needs. With the ultrawide, you'll get one smooth, continuous picture. With two regular monitors, you'll have a big old bezel in the middle of your view.
If you're looking for a recommendation, the Asus ProArt PA348CGV ultrawide monitor is our top pick for professionals. According to our review, it has a "wide color gamut, excellent color accuracy, and a virtual buffet of image-quality calibration features that let users precisely tune the image." It's also quite vibrant and has a surprisingly fast refresh rate of 120Hz.
They're awesome for movie watching
Our favorite bigscreen ultrawide monitor offers the ultimate in immersion
Xeneon Flex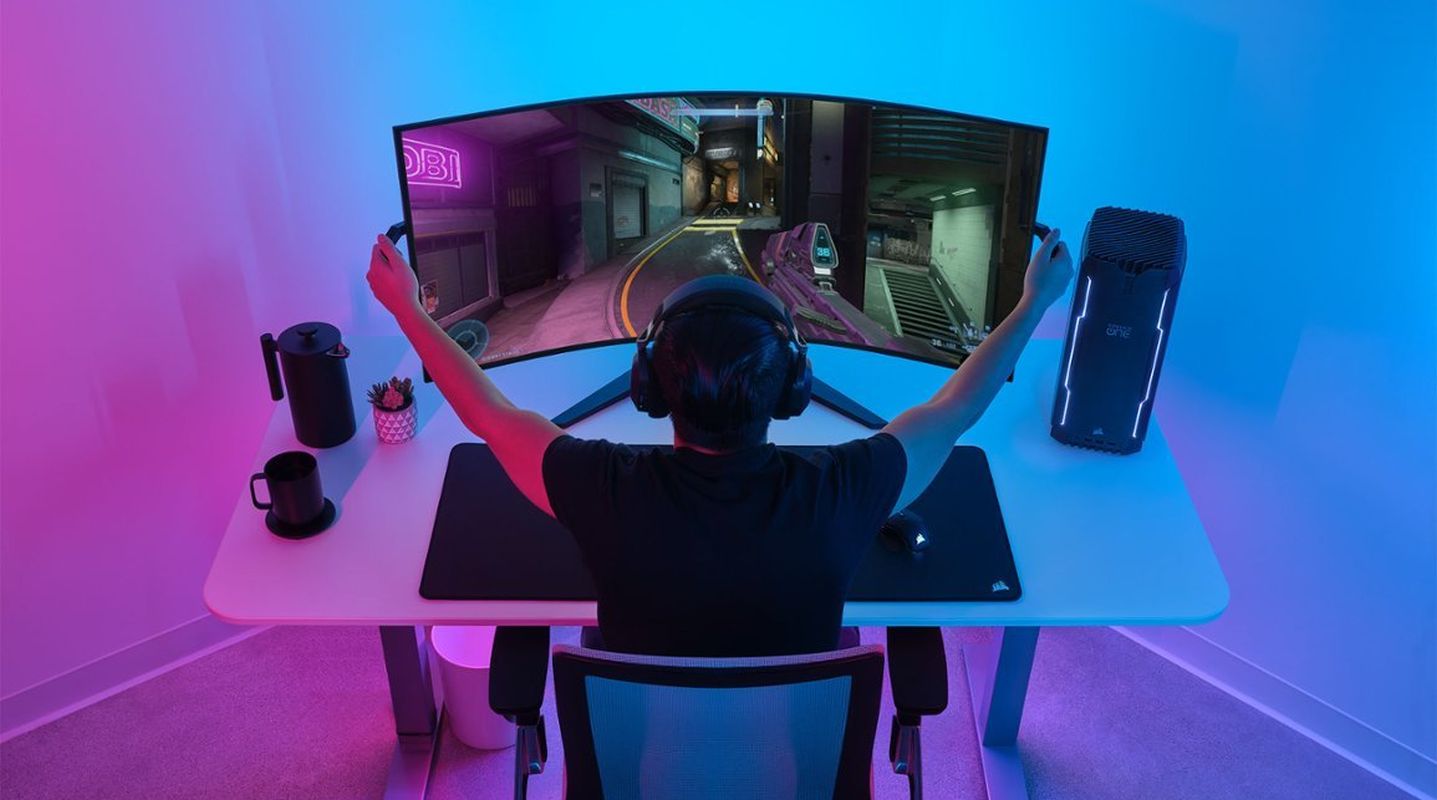 Price When Reviewed:
$2,000
There's nothing quite like watching an adventure-filled movie on an ultrawide monitor, especially one with a 21:9 aspect ratio. The movie will often fill every inch of the spacious screen, making for a more immersive experience. In a way, it sort of mimics going to the movie theatre. Most ultrawide monitors are curved as well, which really ups the immersive factor. But while watching movies on such a wide monitor can be a lot of fun, most people use them for PC gaming.
You'll get a more immersive gaming experience out of it
The best ultrawide monitor you can buy, for gaming or anything else
Alienware AW3423DWF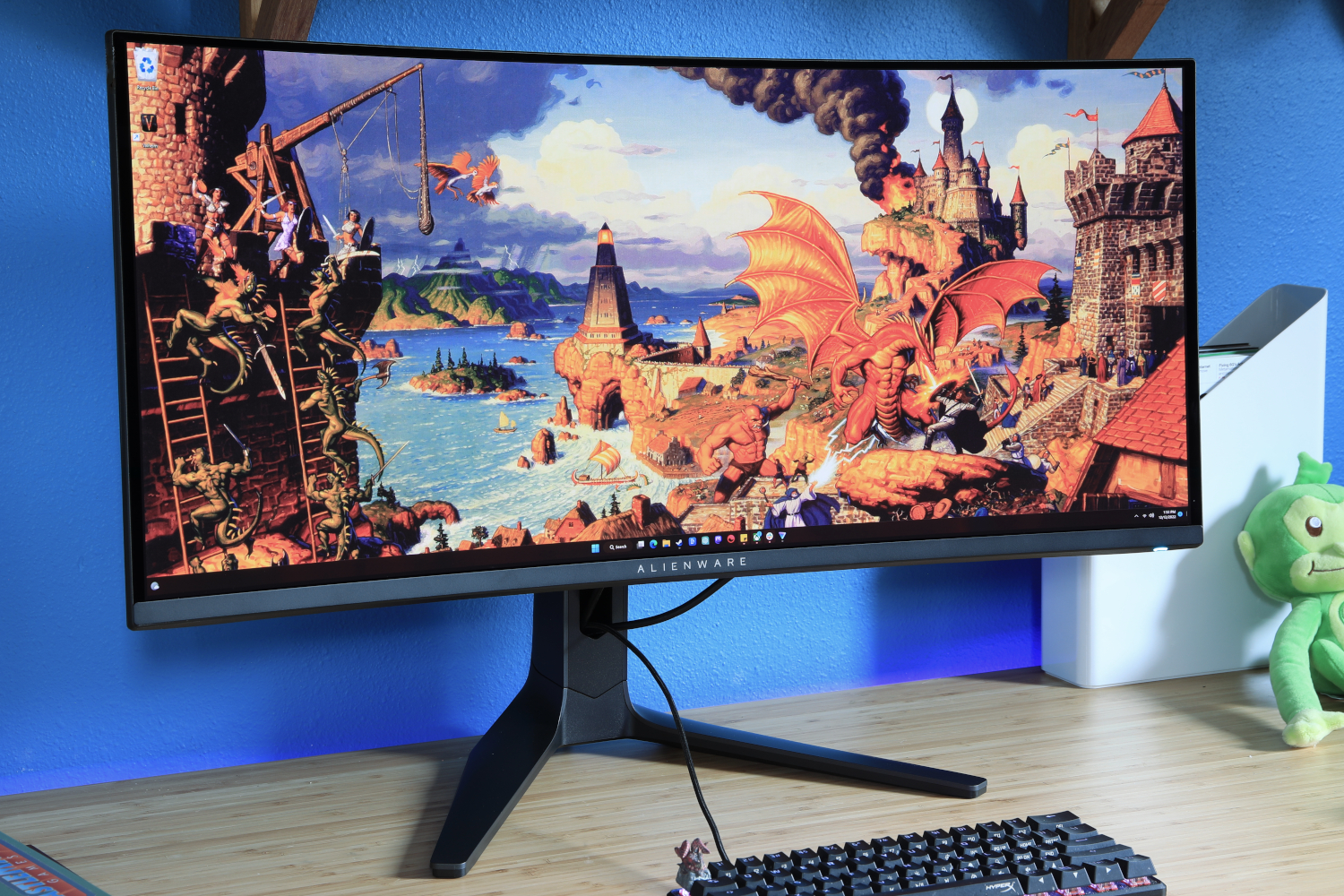 Price When Reviewed:
$1,099.99
Ultrawide monitors are perfect for graphically intensive games, as they really increase your field of view, resulting in a more immersive experience. Many new games support ultrawide resolutions natively, too. That means you don't have to manually stretch and adjust the picture to fit the screen. That said, for competitive FPS games like Valorant or Overwatch, in which every second matters, we'd recommend springing for a smaller monitor. The reason being is that you don't have to turn your head much. By the time you spot an enemy player on an ultrawide monitor, they've likely already run off and gunned down one of your teammates. But for less competitive games, ultrawide monitors shine.
The LG Ultragear 34GN850 ultrawide monitor is our best budget pick for gamers because of its "excellent color performance, good image quality, and a bright, vivid picture." It has a refresh rate of 144Hz (160Hz in overclocked mode) and it supports AMD FreeSync as well as Nvidia G-Sync for buttery smooth gameplay.
More room for ports
There's no denying that ultrawide monitors are gigantic. However, that means there's more room for ports. The Asus ProArt PA348CGV ultrawide monitor mentioned above, for example, features a USB-C port with DisplayPort Alternate Mode and up to 90 watts of Power Delivery, so it can charge a connected laptop or table. The USB-C port can drive up to four additional USB-A ports, offering a wide range of physical connections.
The more connectivity options, the better. Diversity of ports really adds a lot of versatility to an ultrawide monitor. This way you can hook up to as many mice and keyboards as you like.
Bottom line? There's a reason why ultrawide monitors are all the rage these days, for work and play alike. If you're not a gaming-first PC enthusiast, however, you could get many of their benefits with a multiple display setup as well. Check out our guide to ultrawide versus dual monitors if you want to go even deeper down the rabbit hole.
our favorite budget ultrawide monitor
AOC CU34G2X