Technology makes our lives easier, especially when it comes to things like remote work. But the best tech is the kind that resolves exceedingly practical problems. For instance, why use a Q-tip to clean out your ears when you can use the Smart Visual Ear Cleaner?
This clever invention avoids the need to poke around blindly to clean your ears. It's equipped with a 360º wide-angle and 1080p Full HD resolution camera to stream a real-time view of the inside of your ear, so you can see where the earwax is. With silicone earbud spoons, it's easier than ever to comfortably remove wax by simply scooping it out. It's comfortable for adults and kids alike, and versatile enough to be used for checking teeth, nasal cavities, throats, scalp roots, and other hard-to-reach body parts.
Clean up your ears a smarter way with the Smart Visual Ear Cleaner. Grab it for 14% off $34 at just $29.95. Add in a storage box for 12% off $39 at just $34.95.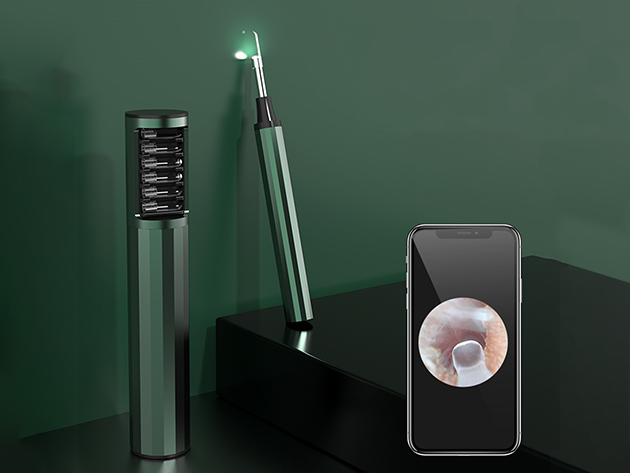 Smart Visual Ear Cleaner (Storage Box Version) – $34.95
Prices subject to change.