Tax season is complicated enough. It gets a lot more complicated when you've downloaded or accessed documents you need on different devices. You want to get all of your documents in a single place before you start filing to make things easier, and this 4-in-1 Smart Flash Drive makes it easy. It's on sale for a specially reduced price during our Gear Up For Tax Season event.
This portable drive fits easily in your pocket, purse, or bag and offers wide compatibility so you can move files from Mac, PC, or USB flash drives with ease. It offers USB 3.0, Lightning, microUSB, and USB-C ports for seamless data transfer between devices. All data transmits at high speeds so you won't have to spend much time waiting while the generous storage capacity ensures there's plenty of room for your tax documents.
Get organized for tax season. If you order by 11:59 p.m. on March 2, you can get this 4-in-1 Smart Flash Drive for 21% off $39 at just $22.99.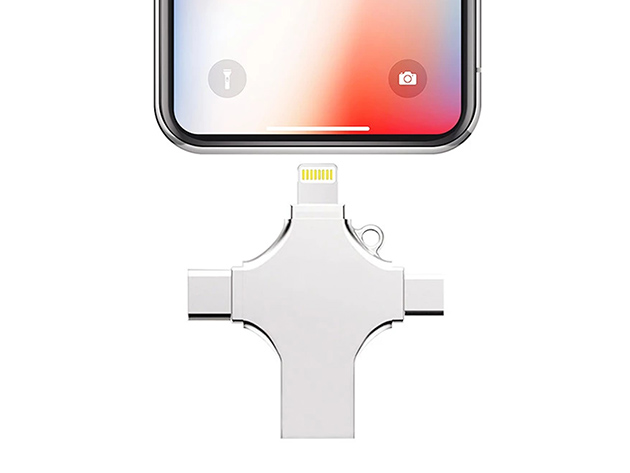 4-in-1 Smart Flash Drive (128GB) – $32.99
Prices subject to change.