The world's greatest golfers descend on Augusta National Golf Club for the Masters this April, and we're helping you get into the spirit with a special deal on the TruGolf Mini Golf Simulator. Between 3/1 and 11:59 p.m. on 3/15, you can get this leading at-home golf simulator for $50 off.
The TruGolf mini pairs with E6 CONNECT software for a complete suite of analytics, full course play, practice ranges, mini-games, and more. With the TruGolf Mini sensor, the system captures club face angle, angle of attack, swing tempo, and club path in real-time, recreating realistic shots and displaying swing data after every shot so you can hone your game from the comfort of home.
Whether you want to hit the virtual range or play a full round, TruGolf offers a compelling experience and 97 3D-rendered versions of world-famous golf courses to keep you coming back for more every day. It's rated an average of 5/5 stars by verified purchaasers. One buyer named Philip describes it as a, "Great item for any level golfer."
Get amped up for the Masters! Now through 3/15, you can get the TruGolf Mini Golf Simulator for $50 off $249.99 at just $199.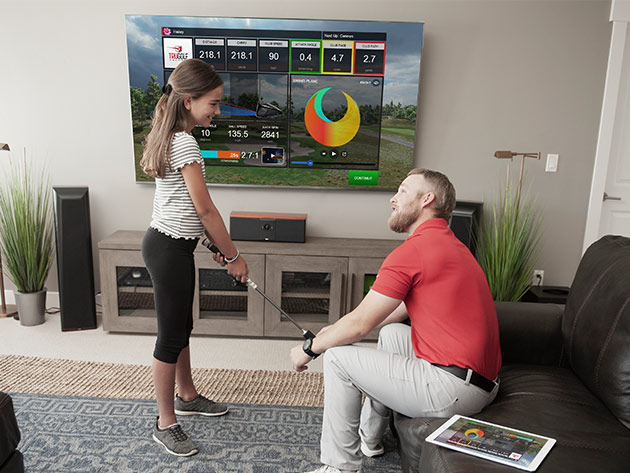 TruGolf Mini Golf Simulator – $199.99
Prices subject to change.