Quitter (And Your iPhone) Can Help You Quit Smoking
Smoking and fitness don't mix. The free Quitter app for iPhone keeps track of the number of days you have not smoked a cigarette, along with the amount of money you've saved by removing cigarettes from your budget.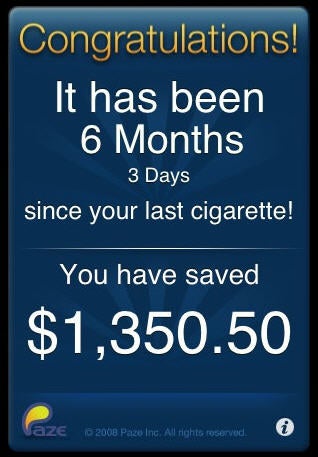 Quitter supports US and many other currencies.
Shop Tech Products at Amazon