If you're still working from home or your company is adopting a hybrid work policy, you're well overdue for a home office upgrade. When you're working from home, you need access to all of your peripherals, which is why this 13-in-1 Docking Station with Dual HDMI is so handy.
Add this docking station and you can use practically all of your devices and peripherals from a single, central location while reducing cable clutter. The extensive station includes two HDMI ports, three USB 3.0 ports, two USB-C ports, a USB 2.0 port, an SD card port, a TF card port, a VGA port, a Gigabit Ethernet connection, and a 3.5mm AUX port all on a single device. You can connect up to three displays at once while enjoying fast data transfer, significantly faster charging times to devices, and more. It's rated an average of 4.1/5 stars from over 2,800 Amazon reviews.
Get everything you need for a successful home office all in one place. Right now, you can get this 13-in-1 Docking Station with Dual HDMI for 28% off $70 at just $49.99.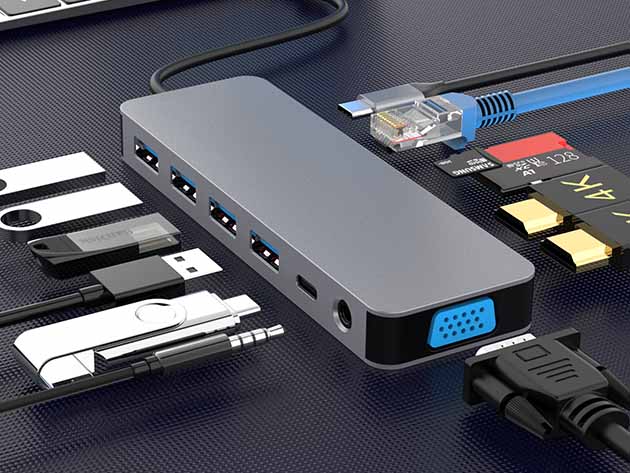 13-in-1 Docking Station with Dual HDMI – $49.99
Prices subject to change.