Video games have been a massive part of my life for as long as I can remember. My love of games began with watching my mom traverse the lush and mysterious lands of Hyrule in The Legend of Zelda: Ocarina of Time. From that point on, I was hooked. When it comes to games, I love having a wide array of game choices at my disposal. A big reason why I switched from Xbox to PlayStation was because of Xbox Game Pass being available on PC.
The pressure of choosing between consoles so you don't miss any of the big games used to be nerve-wracking. Microsoft acquiring Xbox and taking it to the PC changed all of that and made the decision so easy for me. Now, I have access to almost any game. You can really have your cake and eat it too.
If you're interested in making a similar switch, here's how to get Xbox Game Pass Ultimate for insanely cheap.
Having Xbox Game Pass on PC fills in those game gaps
My Xbox had been my go-to console for years, so it was weird for me to consider switching to PlayStation. That said, PlayStation exclusive games like The Last of Us had me feel like I was missing out. Fortunately, the Xbox Game Pass is available on PC, which means I can still play all of my old favorites while still enjoying PlayStation exclusives. No more missing out on upcoming games because I chose the wrong console.
My gaming PC actually has more storage and better graphics than the Xbox Series X console. Playing Xbox titles on a better equipped machine makes for a seamless and beautiful gaming experience. The app features, at the time of this article, a total of 438 games. I haven't run into an instance where there's a title I'd like to play on PC, but need an Xbox to do so. The app also has a good selection of Indie games. Variety is the spice of life, after all.
A beautiful controller experience
Sony's dualsense controller works on pc, too
Sony DualSense controller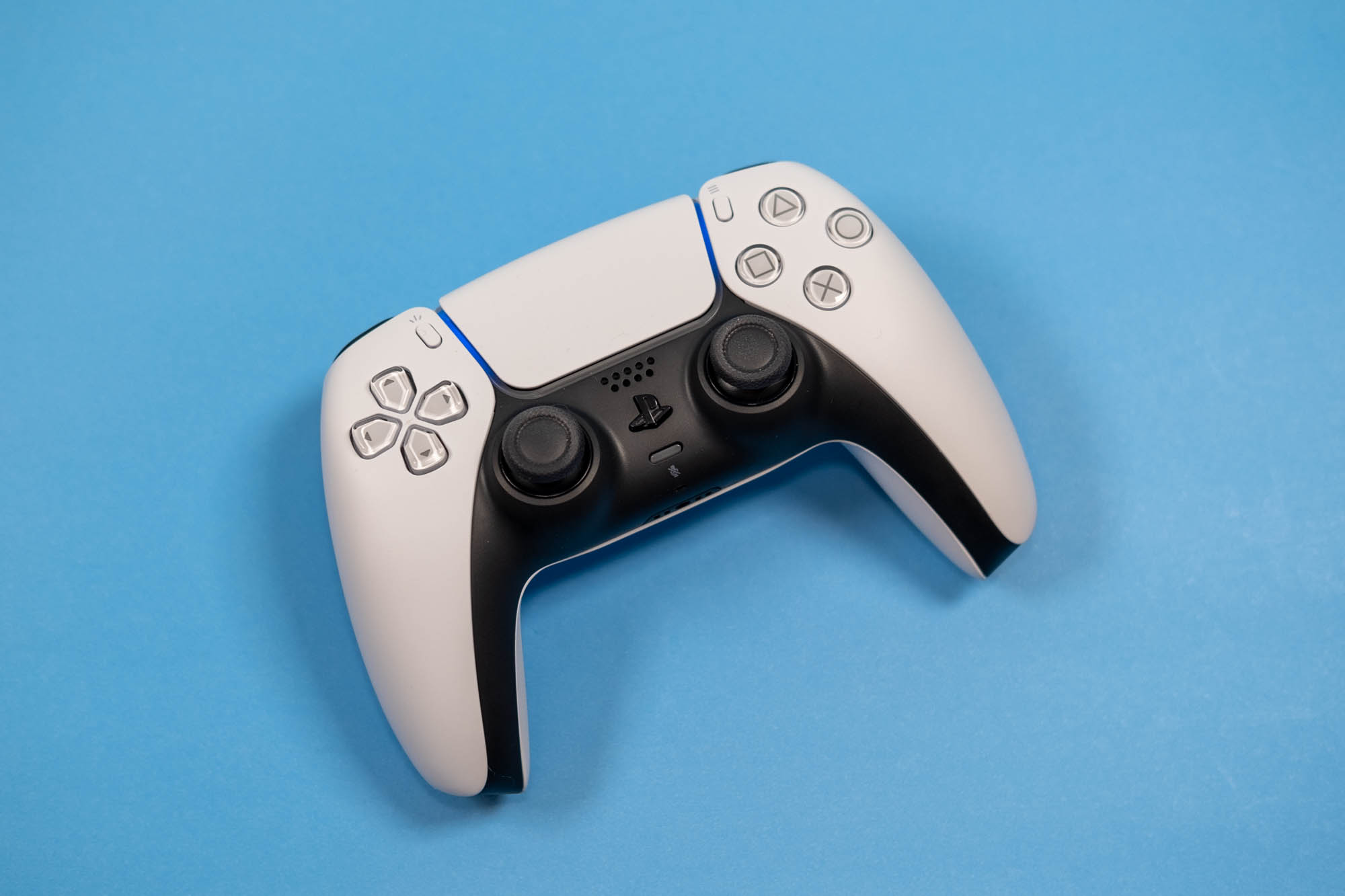 The Sony DualSense wireless controllers really impact the gaming experience in the biggest way. They're comfortable to use for long periods of time and, as much as I try to avoid the buzzword, they're really immersive. Some games are designed to have sounds play through the controller. The lights around the rectangular touch button can also indicate certain conditions depending on the game you play. I truly didn't realize what an impact these small details would have until I experienced them all together.
Although you can use the DualSense controllers on PC, the little extras don't translate to PC play. For example, the adaptive triggers and haptic feedback don't work for most PC games. This may be the only downside to the controller and it's only because it's designed to respond to the PlayStation system and not PC. However, you can customize the LED light around the touch button for Steam games. If your PC has Bluetooth or you have an adapter, you can choose to connect that way or wired via USB. The connection process is pretty simple.
Graphically a good fit all around
The difference between the graphics of the two consoles is negligible, but if you'd rather build your own PC, you can pick and choose which pieces of equipment to run your Xbox games on. This gives you the best visuals.
The interface you see when you start up the PS5 is well organized and user friendly. I like that my Netflix isn't mixed in with my games and has its own dedicated space. It's also fun to see the achievements progress and mission status for recent titles at the startup of the machine. It inspires me to get back into a game and go at it with a goal.
PlayStation 5
Price When Reviewed:
499.99
The games that have been released on the PS5 have been visually stunning. It's a true escape and pleasure to see what's possible in video games now. The power of the console is proven in the short loading screens and incredible detail. My favorite example of this is the beauty of Ghost of Tsushima. Although it was a PS4 title originally, the thrill of seeing it on my PS5 for the first time will never be forgotten.
To be able to play titles like that, which aren't available without a console, has been well worth it, especially at the fraction of the price of a souped-up gaming PC. However, I'm definitely looking forward to more title drops from Sony. I'm especially excited about the remake of Final Fantasy VII and Spider-Man 2. While there may not be many PS5 exclusives out yet, the games that have been released are definitely ones I wouldn't want to miss.
Xbox on PC has been worth the change
My favorite part about deciding to leave the physical Xbox console for the PC experience coupled with a PS5 is that most of my games are now mobile. I play primarily on my gaming laptop, which is the Lenovo Legion 5i. If I'm traveling somewhere, as long as I have my laptop, I have my games with me. I can also cuddle up in my bed and play surrounded by pillows and blankets. Finding games in the app is easy and the load times are similar to what they would have been on console anyway.
As a PC gamers, switching from Xbox to the PlayStation 5 and subscribing to Xbox Game Pass on my computer truly enables the best of all worlds. Whether I'm sitting on the couch, wandering the world, or curled up in bed, I have virtually all of today's best games available at my fingertips, regardless of what platform they were released for. It's great. If you want to make a similar switch—I'd recommend it—here's how to get Xbox Game Pass for cheap.