If you're not already using a password manager to protect the keys to your digital kingdom, you're making a grave mistake. We've already told you why going without a password manager is a terrible idea. We've even tested and rated the top password managers for you.
But far too many people still think the free password management tools that comes with their phones is good enough, and just go with what's convenient rather than what's best. Here's why you should ditch that free password management utility and upgrade to the more robust protection of a premium password manager like Dashlane or Keeper.
Separation of Data
Keeping all your data in one place is super convenient, to be sure. But it also creates a single point of failure. Since everything in your iCloud or Google account is ultimately protected by just one password, using the password utility provided by those big vendors means that anyone who gets in grabs not only access to your email and other data, but also takes everything they need to get into every single other account you have, anywhere on the internet.
Given that current hacker automations are designed to crank through that kind of credential data in seconds, you've created a one-and-done opportunity for the very people you're defending against. So you'll want to separate your password management data from everything else.
Google
Full Cross-Platform Capability
Free password tools tend to provide very limited cross-platform support. Apple Passwords has a Chrome plugin, but it's clunky and requires constant re-authentication. Google Password Manager is built for Chrome only, and while it works on Windows, Mac, and iOS, it still requires Chrome as the browser.
These vendor-imposed limitations are typically presented as being designed for your protection, but in reality they're an extension of the old Silicon Valley platform wars that have hindered true open computing since the 1990s. By contrast, premium password managers compete with one another to provide the broadest cross-platform support and best user experience, coupled with the most robust security. It's in their interests to serve your interests and make cross-device password management work for you.
Our #1 password manager pick
Dashlane

Better Password Sharing
Sometimes you actually do want to share a password with someone, or at least share access to an account. The top premium password managers, such as Dashlane and Keeper, make it easy to share passwords securely with other users of the platform, and let you decide whether than user can see the credentials for themselves or merely use them without ever seeing the actual password.
These features make it easy to give someone time-limited access to an online account without having to change the password afterward. You just don't find this level of control in the free options. Most even offer family plans that not only give you a better deal on multiple licenses, but also make it easier to share passwords with family members.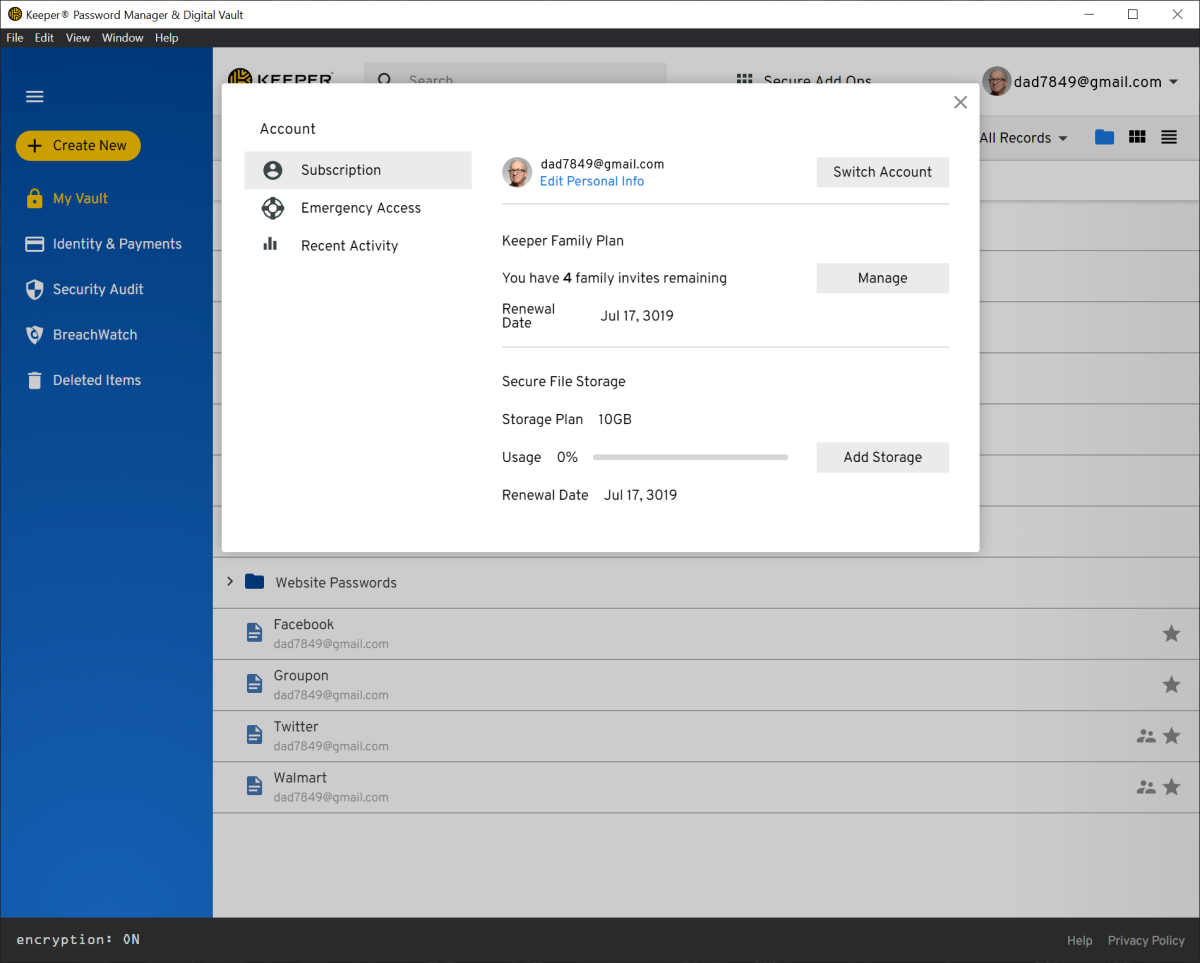 Keeper
Comprehensive Dashboards
With the free tools, you generally don't get a very robust management interface. Most are just lists of passwords that you can edit or delete. Premium password managers all come with rich web interfaces that make it easy to categorize passwords, see security details like whether you've reused the same password on multiple accounts, and even change your passwords across multiple accounts automatically.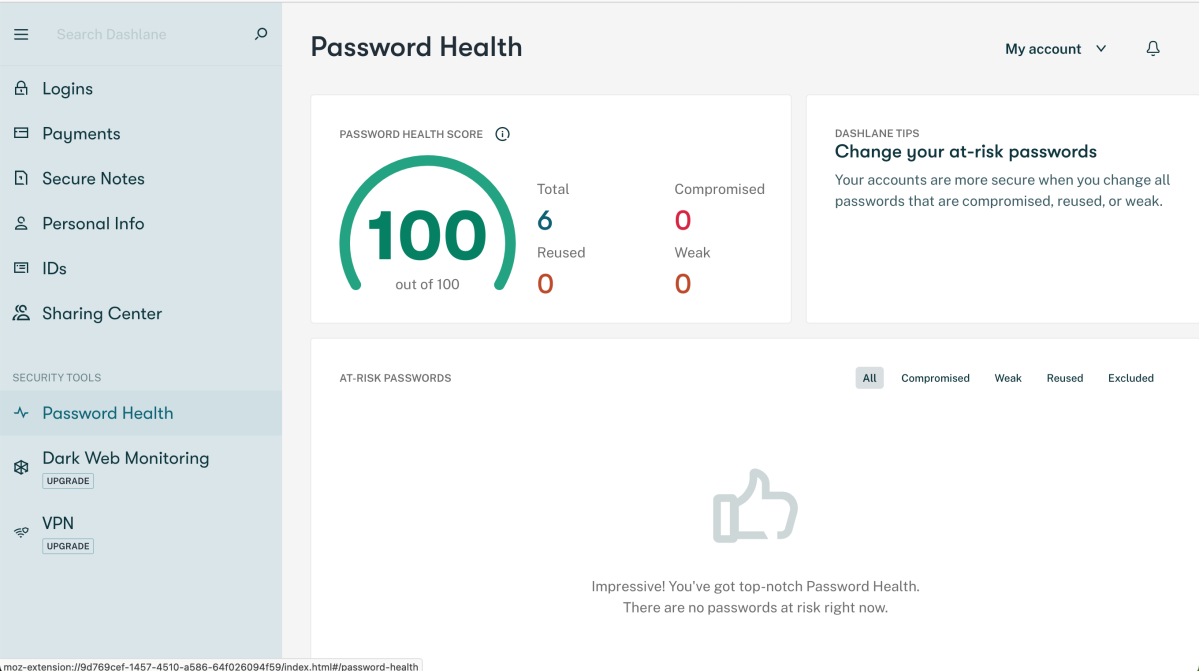 Michael Ansaldo/IDG
Autogeneration and Autofill
Pretty much all password managers can autofill passwords on the sites you visit. The robustness of that capability varies widely, and is often limited by vendors' revenue interests, as we've said before. The ability to autogenerate passwords and give you control over how the passwords are structured varies widely. Some of the free options force their own structure on you, and at times that structure doesn't meet the security requirements of certain websites, so you end up having to edit them by hand.
The best premium password managers give you granular control over how passwords are generated: how many characters, what types of characters, whether capitals or lowercase are to be used, and whether to include symbols. This makes it easy for you to ratchet security up and down, or even generate simpler passwords that are easier to remember if you happen to want that for something like your kids' math-game site.
Dark Web Monitoring
Having complex passwords locked up in a password manager won't help you much if your credentials get compromised some other way and you don't even know about it. One of the biggest reasons to subscribe to a premium password manager is dark web monitoring. When your credentials are leaked on hacker sites or compromised in a breach, you get an alert. Right in the dashboard, you can see what happened, and automatically change your password to eliminate the threat.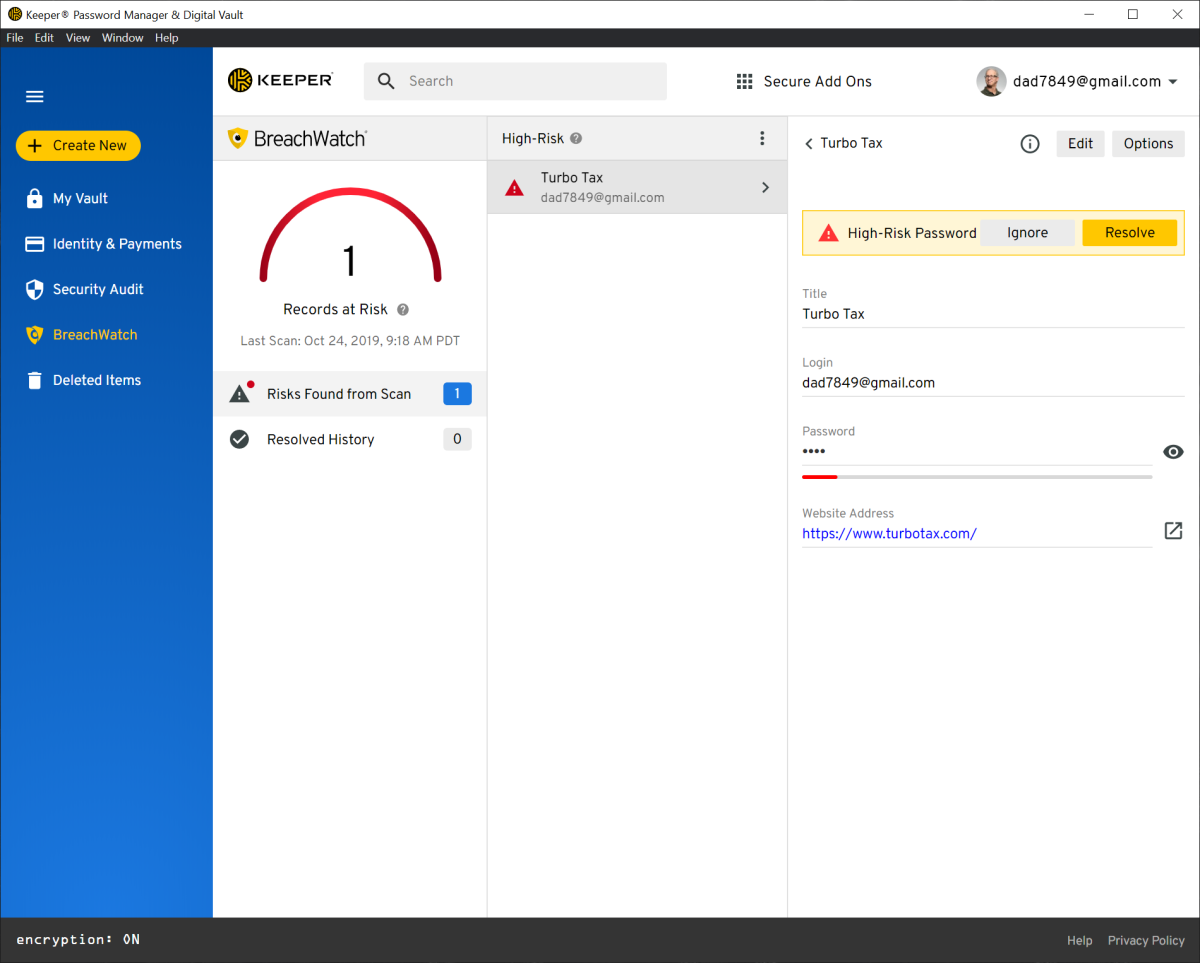 Keeper
The Bottom line
The cliché that you get what you pay for isn't always true, but it's true enough in this case. Most free tools are usually free for a reason, and those reasons have nothing to do with giving you the most value.
With the best password managers, you can try them for free, but getting access to the serious protection and robust features requires a subscription. Check out the top password managers, and even take a few for a spin in a free trial, but ultimately, protect yourself by ditching the free tools and leveling up for better security.
Our #1 password manager pick
Dashlane