Canva is taking aim at Microsoft's Office Copilot initiatives with several new AI-powered Visual Worksuite features that can touch up images, design new visual templates, and even create whole presentations for you with minimal input required.
Although Microsoft has far many more users than Canva — Canva's monthly user base now tops 110 million, which was about half of where Microsoft was in late 2019 — Canva has grown its user base by 30 million since last September in part by quickly launching new features. One example: Canva launched Magic Write last December, an AI-powered content tool that can write copy or suggest ideas. Microsoft launched Edge Copilot, which offers similar features, earlier this month.
Microsoft 365 Copilot promises to be a game-changer, with features that will allow users to create PowerPoint presentations via a user prompt: type in "a marketing deck for RuffRuffFunStuff's new spring line of dog chews," for example, and PowerPoint will attempt to generate a deck based on what it knows of the hypothetical brand and its products.
But Canva's Magic Presentations looks similar. Type in a similar prompt, and Magic Presentations will incorporate your brand imagery, if you have any, and lay out a presentation in various templates from the images it finds in your catalog. Canva will create the entire presentation from start to finish, though you can tweak it too.
"So often, when you're thinking about giving a presentation you have an idea of a kind of broader-arching theme that you want to communicate," said Cameron Adams, one of Canva's co-founders, in an interview before its Canva Create conference this week. "But getting from that blank page to actually having a presentation structure can often be a bit of a hurdle for people."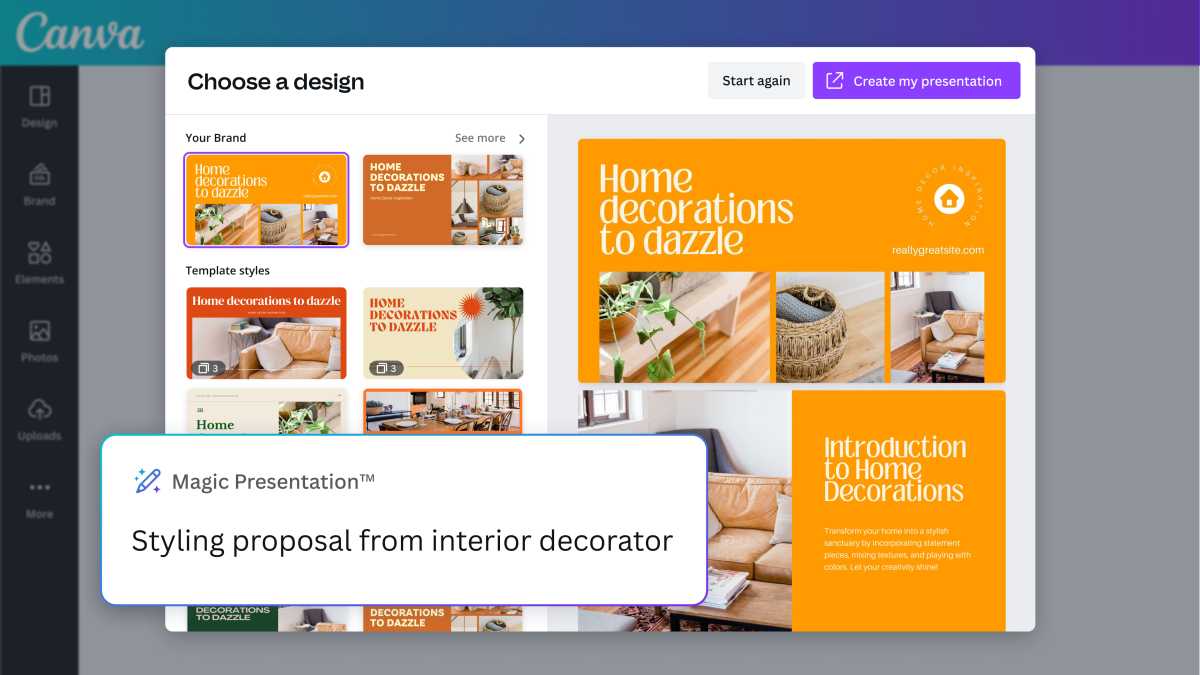 Canva
Canva Magic Presentations isn't the only update that Canva is launching this week, however. Canva Magic Design, for example, is more in line with Microsoft Designer, a gorgeous AI-powered design tool that PCWorld went hands on with last fall…but Microsoft has yet to launch in general availability. Like Designer, Magic Design allows you to upload an image or as style, and Magic Design will create a presentation around it.
Other features that Canva will announce at Canva Create include:
Magic Edit: Essentially, this is Canva's version of "inpainting," an AI tool where you can define part of an image and let AI replace or fill in additional detail. Alternatively, you can preserve just the highlighted area and let AI replace the rest.
Magic Eraser: Like the feature that Google has added to its Pixel and Android phones, Magic Eraser allows you to select an object and "erase" it, replacing it with the background. This requires AI to process and isn't always perfect.
Canva
Expanded Magic Write: Magic Write is now available across the breadth of Canva, and not just as a copywriting tool.
Beat Sync: One feature that Microsoft's Clipchamp doesn't yet offer is syncing an audio track's beat to a visual scene change. Canva does, using AI to detect the audio transitions and sync them to video.
Canva is also adding features that Microsoft already offers, however. A new inking tool will transform a sketched shape, like a circle, into an actual circle (which Microsoft OneNote began doing in about 2016 or so), and Canva's new translation feature has been a staple of Microsoft's Teams and Skype for several years. New AI-powered layouts and styles, however, are shared by both application suites.
Canva Pro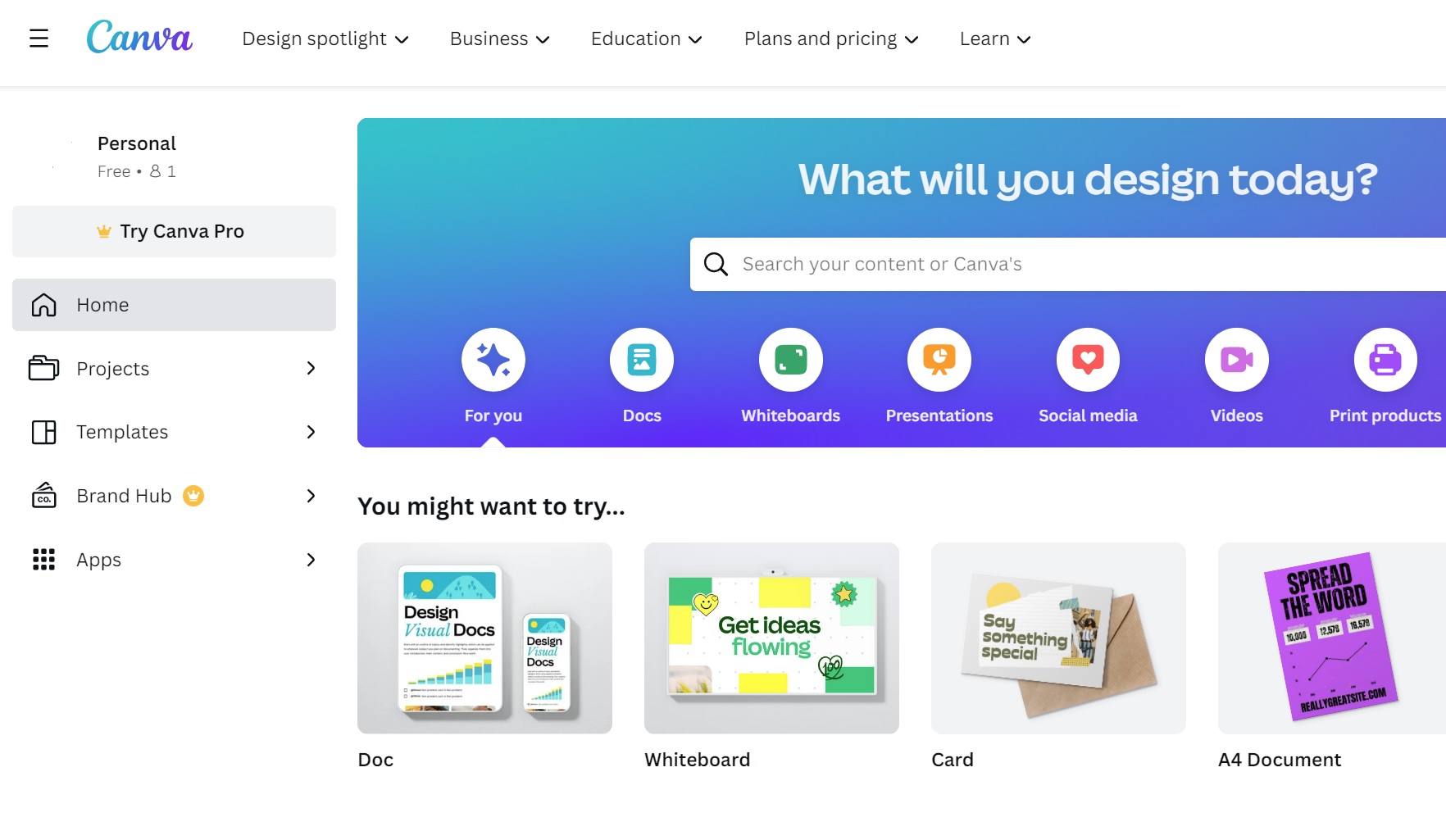 Price When Reviewed:
$12.99/mo
Many of these AI features don't come free, however. Though Canva offers a free tier, it charges $119.99 per year for a Pro subscription, or $12.99 per month.
Magic Write can be used 25 times while in the free tier, but 250 times for Pro subscriptions. Magic Design and Magic Presentations are free while they're in beta, but will be charged later. Magic Edit is free, but only up to 100 images per day. Magic Eraser is part of the Pro tier, like the AI-powered Beat Sync, as well as anything that includes your own branding, Canva said.