I don't know what it is about Austrian accessory brand Noctua's brown-and-beige livery that its fans seem to love — the color combo seems to excite them even more than the admiral performance of the fans themselves. But here we are with another official collaboration between Noctua and Asus, resulting in their literally biggest card yet. We got a special preview of the Asus RTX 4080 Noctua OC Edition at CES, but it should be showing up at retailers starting today.
The massive card is festooned with dual Noctua 120mm fans in that unmistakable brown-on-tan color scheme (which would probably look good in those new wood-paneled PC cases that keep showing up) on top of a custom-made heatsink. This makes it "the quietest graphics card in its class," according to Asus, and it damn well should be since it stretches across four PCI slots and then some ("4.3" slots, according to the spec sheet). The card comes with a hardware switch to change BIOS settings between performance and quiet modes. You'll need a case with 310mm of horizontal clearance to hold it, and the package comes with a weight-bearing bracket that doubles as a screwdriver.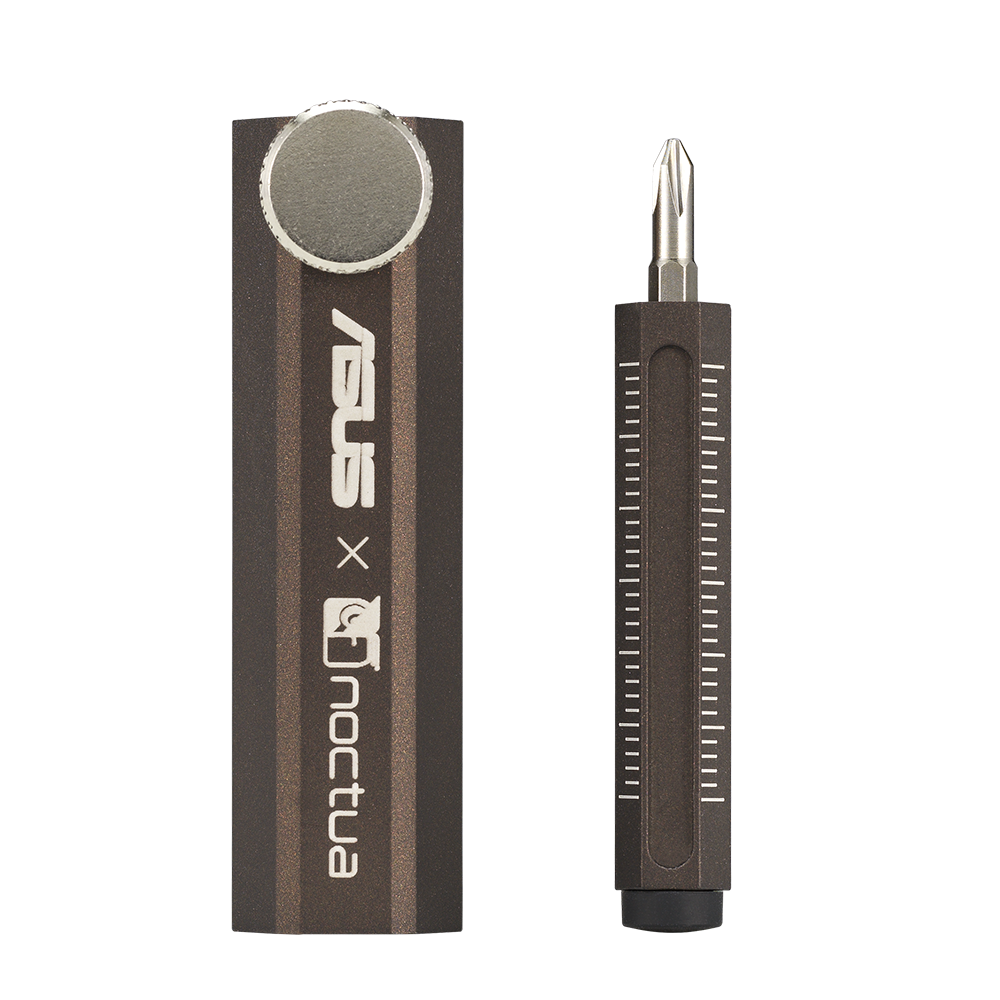 Asus
Between that massive cooler and the tweaks Asus has made to the base design of the card, you can expect an extra 120Mhz on the card's boost clock (2625 vs. 2505), and a commensurate boost to the teraflops rating. For all that, Asus asks $1625 at retail — a whopping $450 over the already-high price of the standard Nvidia RTX 4080. Tom's Hardware says that the card is officially available today, so check the usual suspects when you get a chance. If history is any indication, these cards will fly off the shelves even with a shockingly inflated price.