Video games are big money — big enough that it's worth trying to sell hardware to gamers, even if they don't have very much money. That's the idea behind budget gaming brands, like Dell's G-series underneath Alienware and the Asus TUF series under ROG. Lenovo is ready to dive into the budget PC gaming market, announcing the new LOQ (pronounced "lock") label to go along with its more expensive Legion machines.
The first series of LOQ gaming PCs include two laptops and a desktop. The LOQ 15 and 16 come standard with AMD-powered internals, with the 15i and 16i variants sporting Intel hardware. Despite being budget machines, they're offering some serious hardware, at least on the high end. Both come with your choice of "up to" Ryzen 7 7840HS or Core i7-13700H processors, with the GPUs topping out at the Nvidia RTX 4060. (Note the lack of AMD options on the graphics side.) RAM goes up to 16GB DDR5, while storage is up to 1TB Gen 4.
Lenovo
The laptops inherit a lot of the design language from the Legion family, with dark grey bodies and straight lines. Rear-facing ports along the chunky hinge are great for when you sit down at a desk for an extended play session. These ports include full Ethernet and HDMI, plus double USB-A, in addition to the USB-A and USB-C ports on the side. Both laptops can charge via USB-C at up to 140 watts, though the dedicated proprietary charger will be faster. Other hardware features include Lenovo's signature dedicated privacy shutter, 1440p screens at a maximum of 165Hz, and 4-zone keyboard lighting.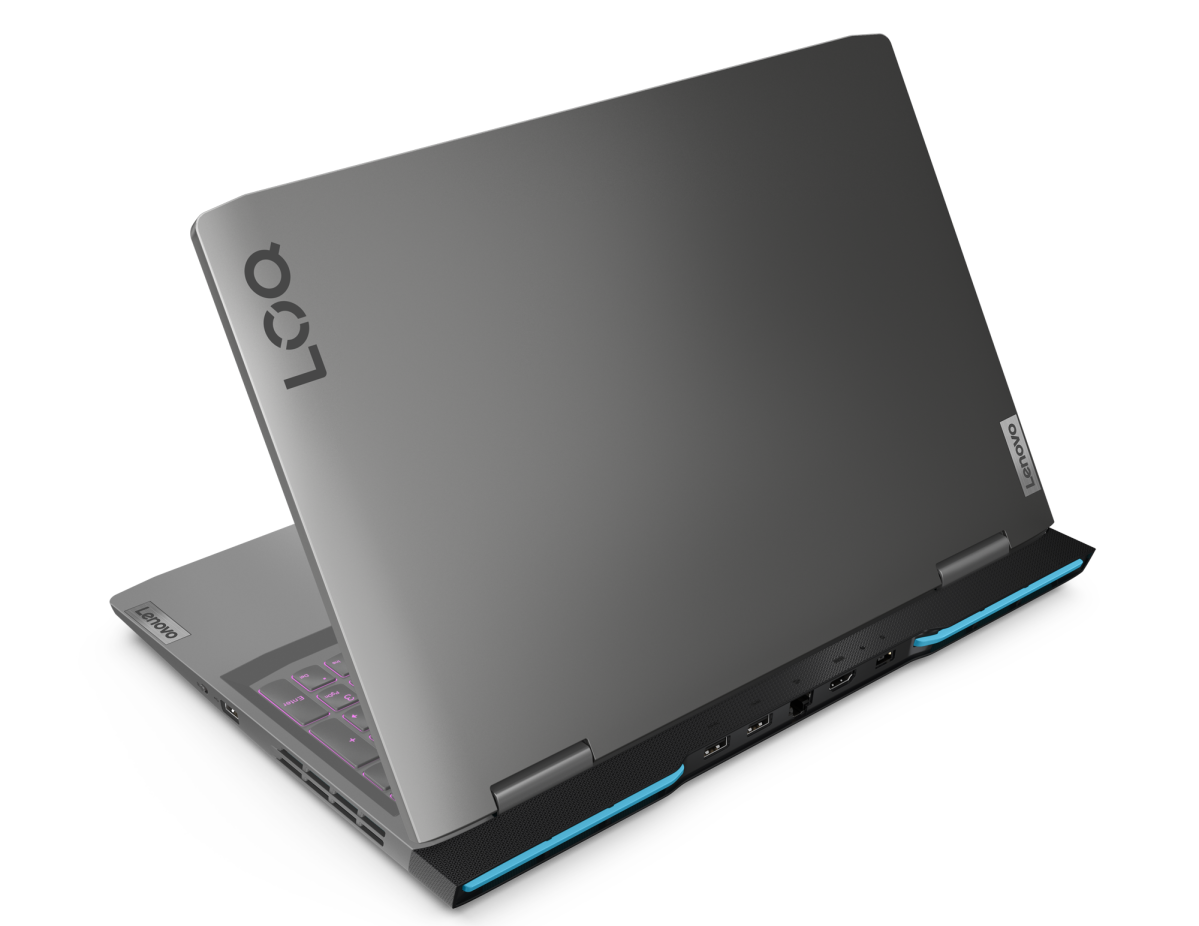 Lenovo
The Intel-powered LOQ 16i will be coming in May, starting at $1150. The AMD variant comes in June at a much more appealing $960. The 15-inch LOQ 15i arrives in April for $900, while the AMD version comes a month later at, strangely, the same starting price.
The LOQ brand's first desktop offering is the LOQ Tower 17i, named for the liter capacity of its case. Lenovo is positioning it as a beginner's machine with plenty of room to grow. The design has some interesting lighting around the vertically aligned front air intake, along with USB-C and dual USB-A ports. Inside you'll find "up to" an Intel Core i7-13700 processor, an Nvidia RTX 40-series GPU (the press release didn't say which ones), 32GB of RAM (though it's only DDR4), and a maximum of 1TB M.2 SSD or 2TB hard drive storage.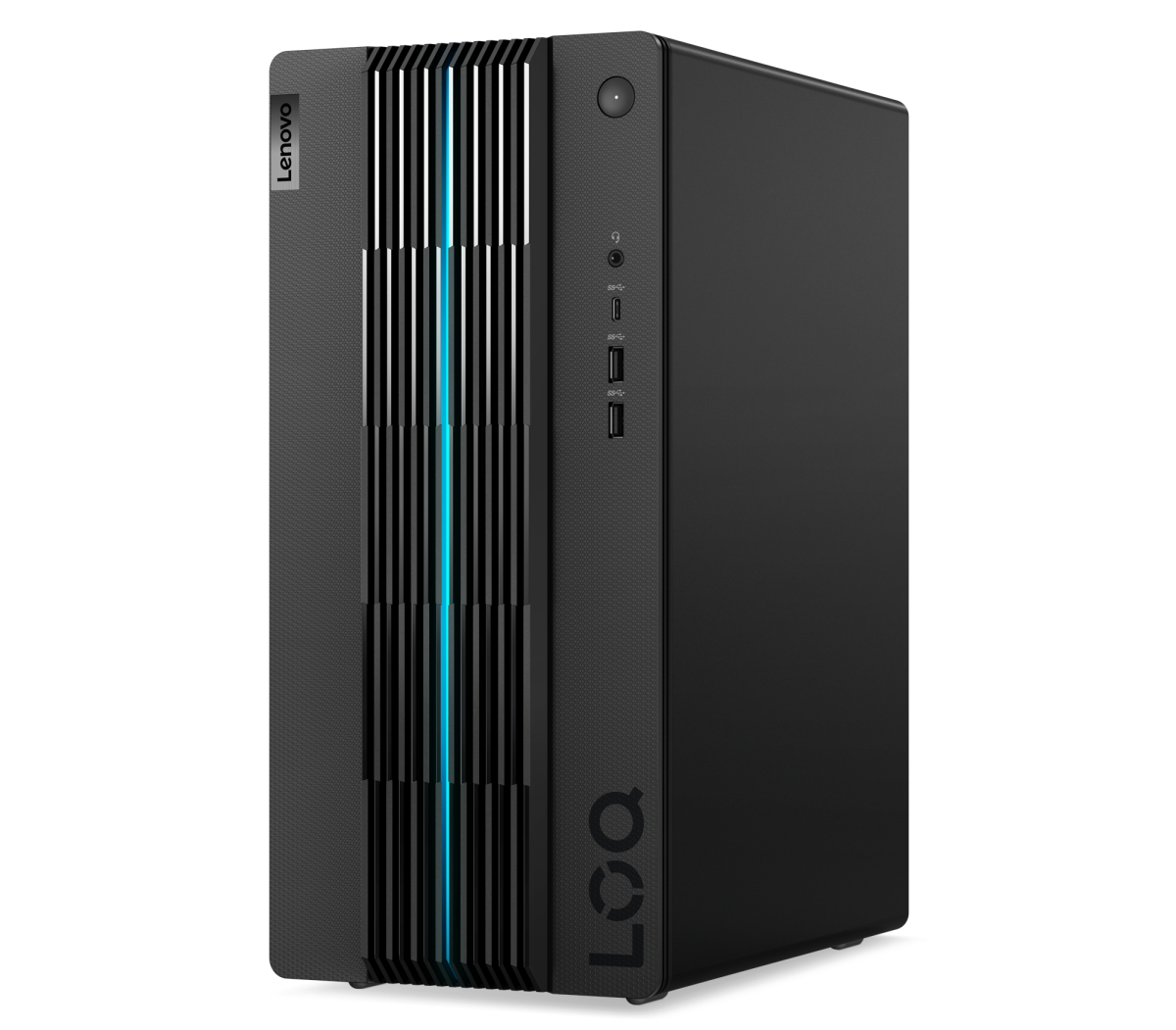 Lenovo
The power supply maxes out at 500 watts, which will limit upgrade options along with the Micro-ATX B760 motherboard. At least you can get in easily with toolless thumbscrews for entry, and it's ready for modern wireless, with both Wi-Fi 6E and Bluetooth 5.2. The LOQ 17i desktop arrives sometime in the fall, starting at $980. As a nice bonus, all new LOQ laptops and desktops come with three months of Xbox Game Pass Ultimate on the house.